Do you prefer massage at massage centers or like to get it in your home? Want to sit on a perfect massage chair after a long tiring day? Or are you in search of a massage chair to help you relieve stress, pain and increase relaxation at your home? Getting a massage at your home is the best possible thing you can do to enhance your comfort zone. It is the best option to spend money instead of regular visits to physiotherapists and massage therapists.
Ideal massage chairs not only relax your body but also minimizes the stress and tension level in your nerves. Moreover, most of them provide heat therapy to your back, which decreases the pain sensation and makes you feel energetic. The techniques they use in their inbuilt features helps in regulating blood flow and enhancing comfort levels.
We have come to you with the selection of the top 10 Best Massage Chairs that you can buy and place at your home so that whenever you feel, you sit on it and relax. Massage chairs not only save your time but also save your money, as it's a single-time investment. This list contains highly reviewed massage chairs that are only under $2000 to help you select your favorite one for you.
Best Massage Chair Under $2000 Overview
Top 3 Recommendations
EDITOR'S CHOICE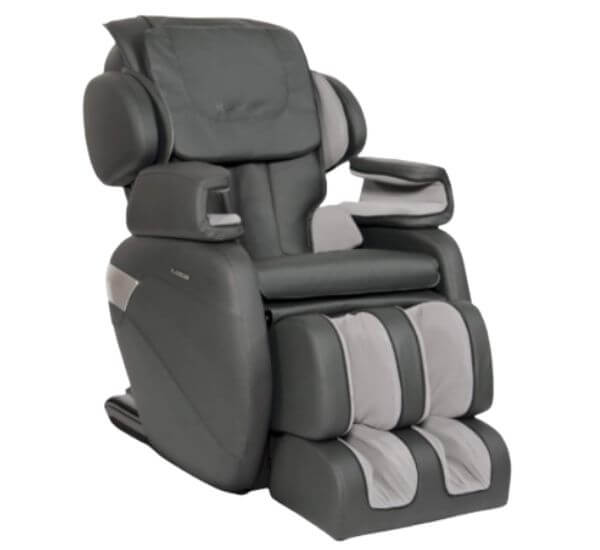 RELAXONCHAIR (MK-II Plus) Massage Chair
L track
1 Year Warranty
Focuses on all body parts
PREMIUM PICK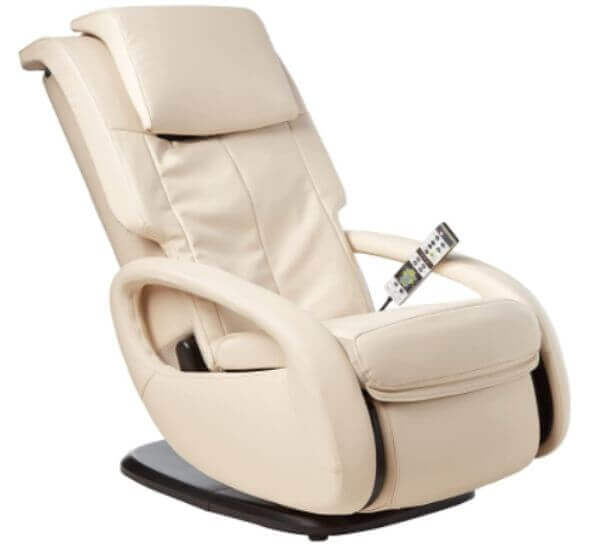 Human Touch WholeBody 7.1 Massage Chair
FlexGlide Roller Technology
Multiple Airbags
Swivel base
BUDGET PICK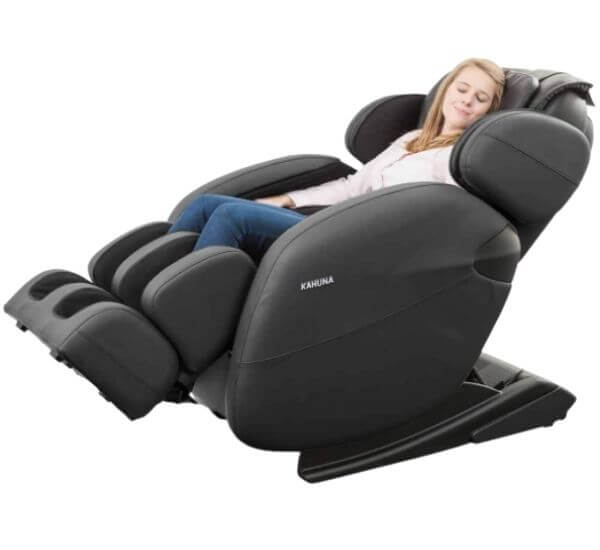 Kahuna LM6800 Massage Chair Recliner
Affordable
Five versatile massage options
Heat therapy
Top 10 Best Massage Chairs Under $2000 Review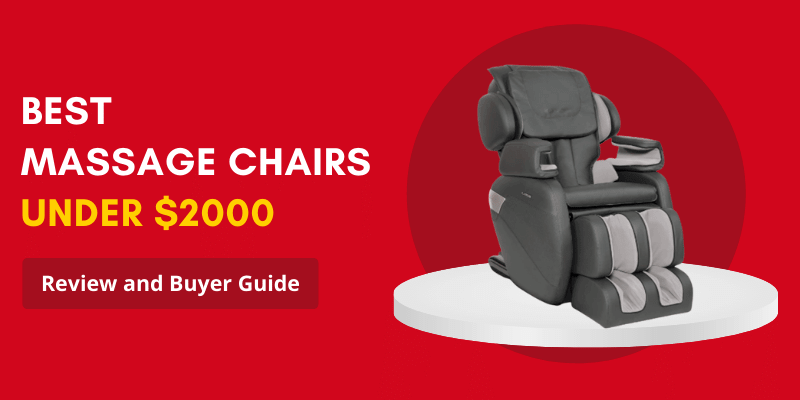 Massage chairs have taken an important place in giving comfort at our home. Here are the ten best massage chairs available on Amazon for under $2000.
1. Kahuna Massage Chair Recliner LM6800 – Highest Rated Massage Chair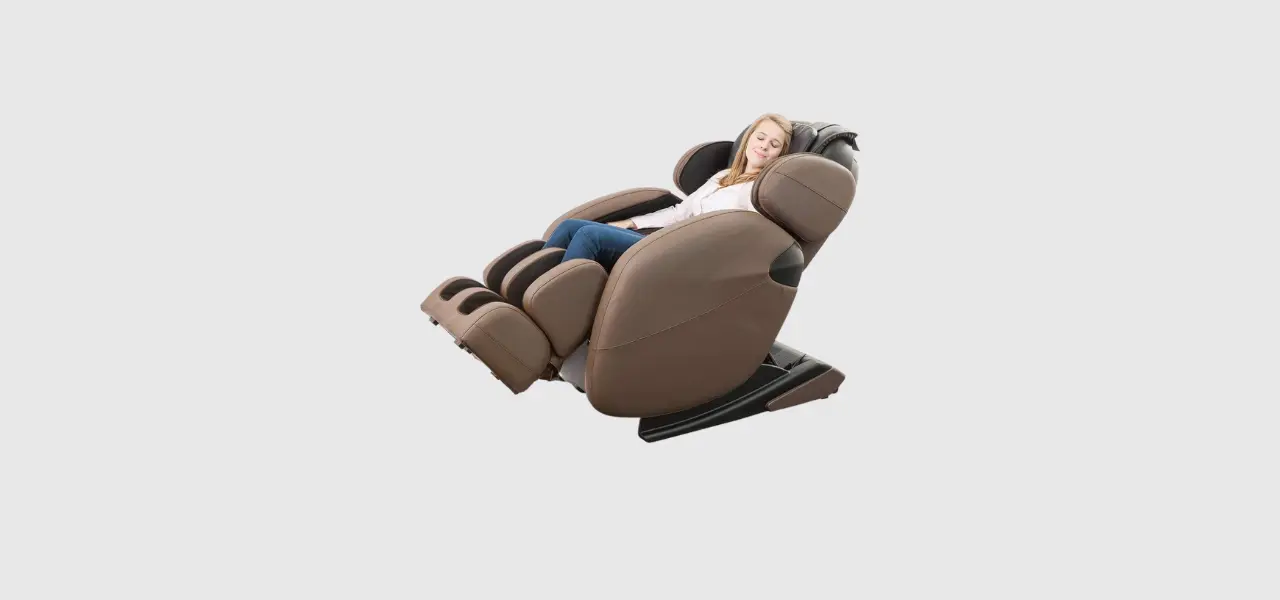 If you can afford Kahuna Massage Chair Recliner LM6800, then I would highly recommend it for you, as it contains all the necessary features which are compulsory for a massage chair. The chair has five different massage therapies for you. It also consists of three-speed and intensity settings to select and choose the best to give you a pleasureful massage experience at home.
The four rollers on the L track of the chair helps you in minimizing backaches and leg pains. Unlike other chairs, this Kahuna Massage Chair Recliner LM6800 also includes the leg and foot massage. You do not have to worry about the chair detecting your body size and shape because this comes with an in-built body scanner that detects your body size and shape before providing the massage.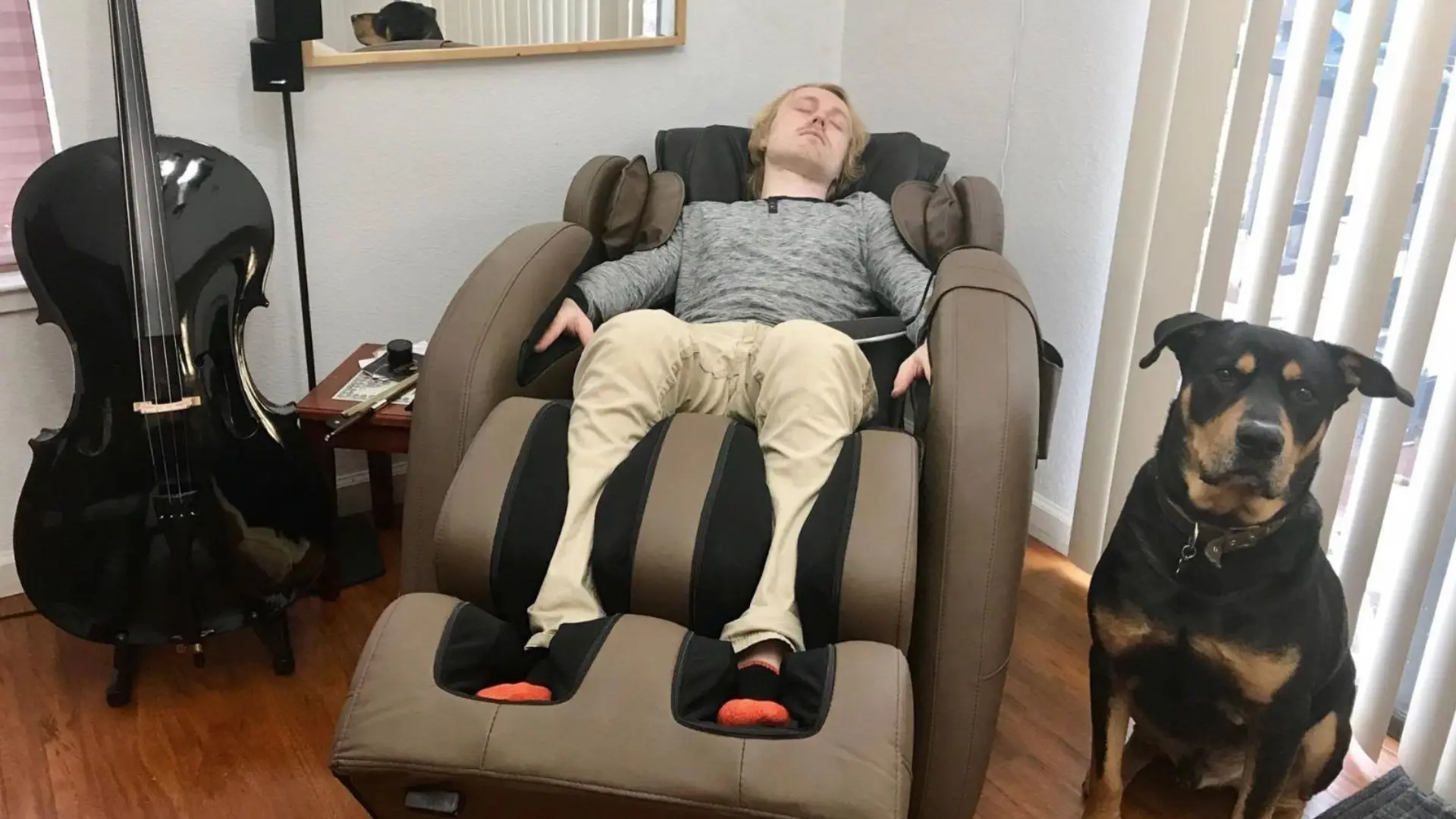 Tapping, kneading, rolling, and shiatsu are the massage techniques that are included in this chair. The chair also has yoga stretching programs built-in its settings to give you the proper blood circulation in your body, increasing the relaxation level. The Chiropractic technique is another program fixed in this chair to relieve and minimize the stress and tension all around your spine and back. This also makes it a Best Massage Chair For Short Person.
Another essential feature of this chair is that you can individually select what type of massage you need and what area of the body your chair should provide massage. Heating therapy is also present in this massage chair which helps decrease the swelling and pain around your back and leg portion. There are dual rollers present in the foot region to give you full massage in your foot area.
What We Like?
Affordable
Five versatile massage options
Heat therapy
What We Don't Like?
Not suitable for heavy people
Bottom Line
It is top-notch in the list as it is affordable and contains five various massage options. You can choose the best massage which you need. It also includes an option in which you can individually select which part of the body needs a massage, and the chair would provide the message itself. It has heat therapy to relieve the swelling and pain in the back and leg area.
---
2. IdealMassage Shiatsu Massage Chair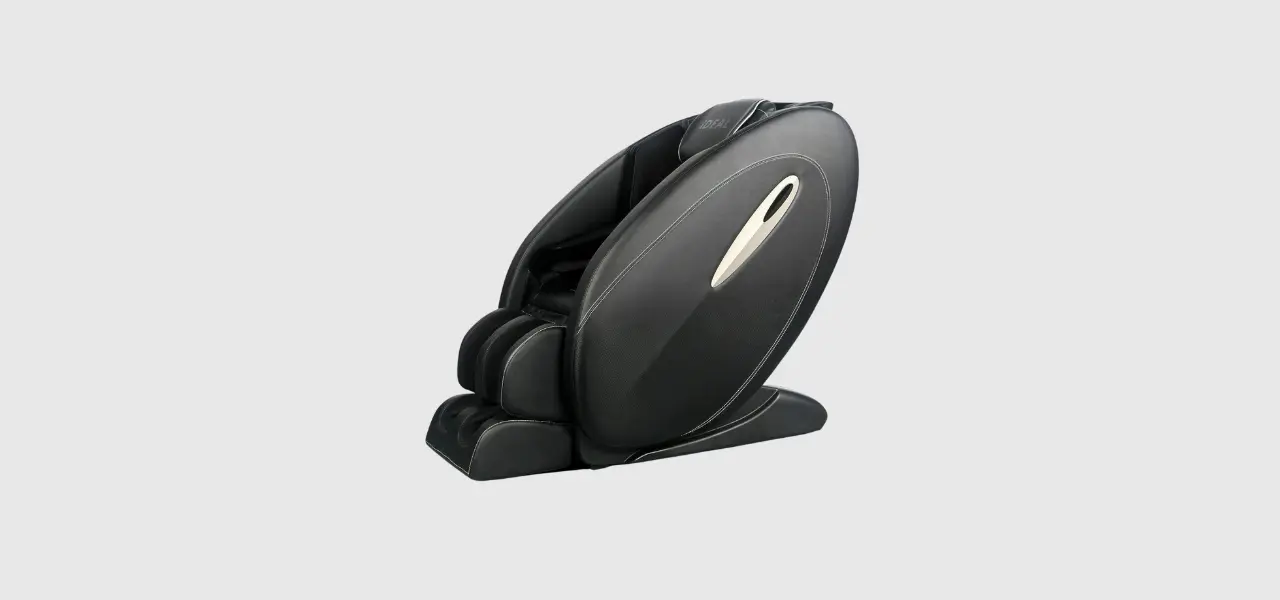 I would recommend this chair for those who want a gentle massage and are not into the severe and intense level of massage. The S track of the chair has four massage hands that help you detect your body's natural shape and curves and deal according to them.
Zero gravity comes with three different levels. This feature is practical for selecting three different reclining angles to give you the most comfortable and suitable sitting posture.
Four different massage techniques are present in this model. These are shiatsu, back rollers, kneading, and vibration. These features are adjustable in pressure, speed, and intensity of these four different massage techniques. The chair also has an inbuilt auto timer in which you can set the time of the massaging from 5 to 30 minutes.
Moreover, Ideal Massage Chair also contains a three years warranty of spare parts and electrical parts. There is also a return policy in which you can return the chair in the first ten days if you are not satisfied. It is recommended for those deciding to get the best massage chair, so without any worries, you can get this chair and try it for the first ten days, and if you are not satisfied, you can quickly return it.
Heat bags and airbags are also present in the chair. The location of heat bags is in the lower back portion of the chair. In contrast, the airbags are located in the arms, thighs, legs, and hip region. The foot region also contains airbags and six kneading balls that give combined features in the foot area, providing maximum relaxation in the whole body.
What We Like?
S track
Body curves detection
Warranty
Bottom Line
This chair comes with the full features that provide the highest relaxing massage to your body. The S track automatically detects the body's curves and shape and deal accordingly. It comes with a warranty of three years and ten days return policy which attracts the users. The chair contains six kneading balls with airbags in the foot region to maximize relaxation.
---
3. RELAXONCHAIR (MK-II Plus) Massage Chair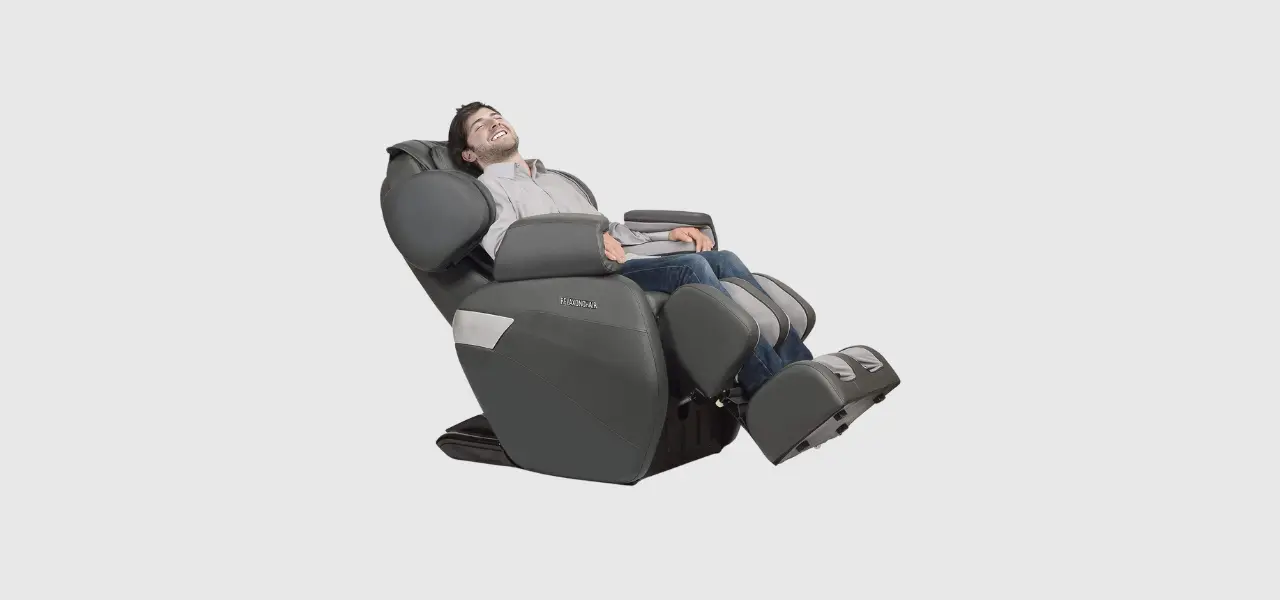 It is an upgraded chair in the list of RELAXONCHAIR. Zero gravity features have been advanced to the level of three-stage reclining angles. You can adjust the angle most suitable to your comfort level. This reclining feature helps sit more comfortably on the massage chair and gets the highest number of benefits.
Scan technology present in the chair helps in scanning the length of your spine and the overall height of your body. This enables the chair to search for valid acupressure points to provide the best massage for maximum relaxation. This chair in our list is not an S track but an L track massage chair that focuses on the lower back position and relieves the pain in the lower back muscles. It majorly functions and focuses on the glute portion of the body.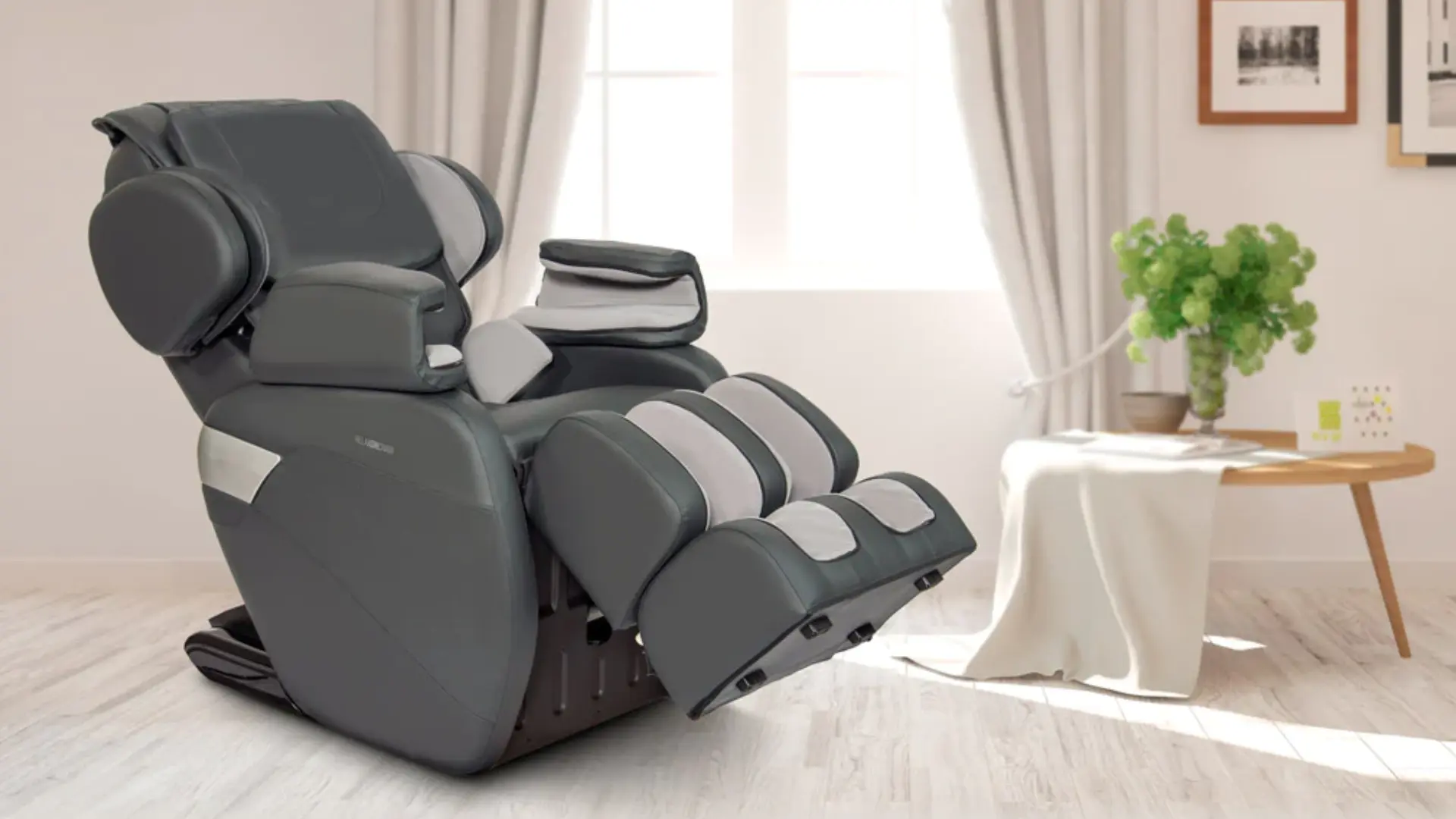 The unique feature in this massage chair is two basic automatic programs that include stretching and a deep tissue program which directly hits the tissues of the body and provides relaxation to that part. Kneading and typing are the other manual programs present in the chair. Dual heating bags are present in the lower back area, responsible for providing enhanced relaxation in the lumbar region and decreasing swelling.
There is also the availability of airbags in the massage chair. These airbags are adjustable in three levels in terms of intensity, speed, and pressure. Airbags are located in the calf and arm area, providing you with the release of stress in these areas. The calves and feet area of the chair also contains rollers in addition to the airbags. They both, in combination with each other, provide you with extra relaxation and comfort.
What We Like?
L track
Warranty
Focuses on all body parts
Bottom Line
The chair is renowned for providing complete body massage. It is an L-shaped chair instead of an S-shaped which is responsible for providing support and relaxation to the lower back area. This massage chair comes with three years of warranty. Multiple airbags around arms, calves, legs, and lower back continuously provide you with relaxation.
---
4. Osaki OS-4000 Massage Chair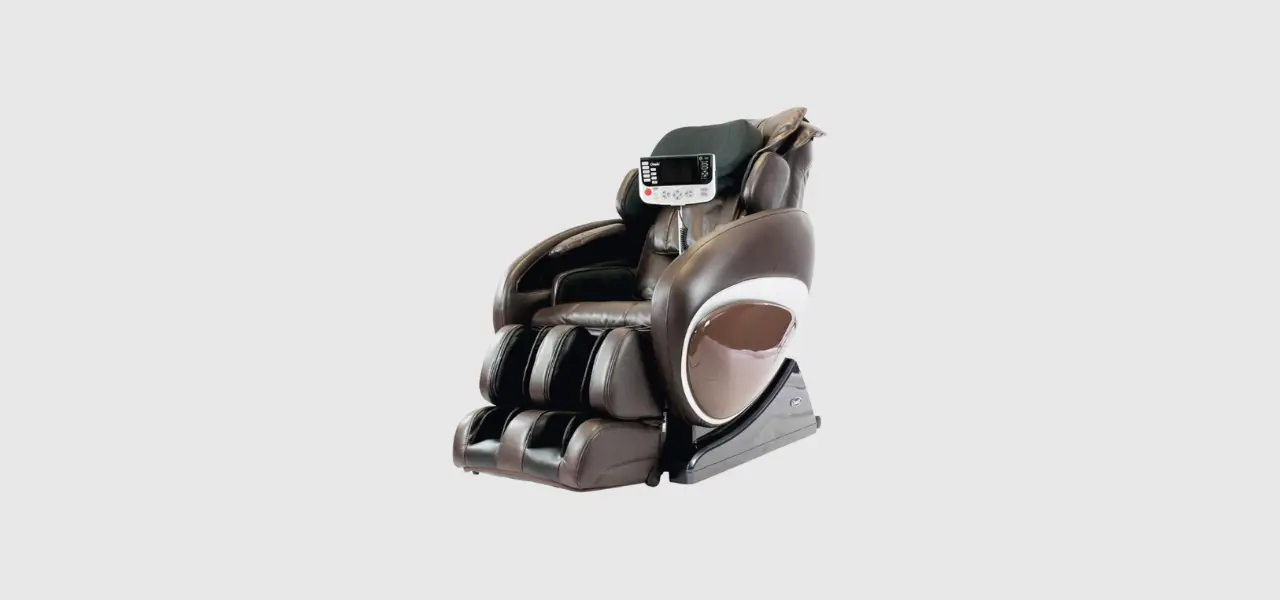 S track of Osaki OS-4000 Massage Chairs has shoulder and neck massaging techniques in-built in it. You will get the perfect weightless experience with 2 zero gravity settings to provide you with a highly relaxable massage. The S track of the chair pays special attention to the neck, shoulder, and upper region of the body. The shape automatically detects the spine and curvature of the body and adjusts to the minor curves and angles.
You can manually select from the three different options of how to massage. The options available are whole-body massage, partial body massage, or the massage of a specific part of the body. There are six already present and preset programs available in the chair that target particular areas, and these are relaxation, health Care, smart activity, and much more.
If you're looking for a massage chair to give you a healthy lifestyle with relief from pain and swelling, I recommend selecting this Osaki OS-4000 Massage chair. Vibratory heat massage in the seat helps you in the relaxation of the buttocks muscle. Heat therapy targets your feet, legs, and lower back and is also suitable for patients suffering from lower back issues.
The air squeezing technique does the neck massage. The three-year warranty comes with this massage chair. Additionally, it also has an LCD with a timer. You can set the auto-timer from 5 to 30 minutes so that the chair automatically shuts down the activity. Osaki OS-4000 is one of the best Osaki massage chair available in the market.
What We Like?
Auto timer
Full-body relaxation
Affordable
Bottom Line
Besides the noise of the chair, there is nothing to worry about. This year comes with multiple features that are helpful in massage. To get the maximum results in a perfect massage experience, go with the chair without any tension. Moreover, the chair is highly affordable and comes with a three years warranty. The auto timer LCD helps you to shut down the chair automatically when the time is up.
---
5. FOREVER REST FR-5Ks Massage Chair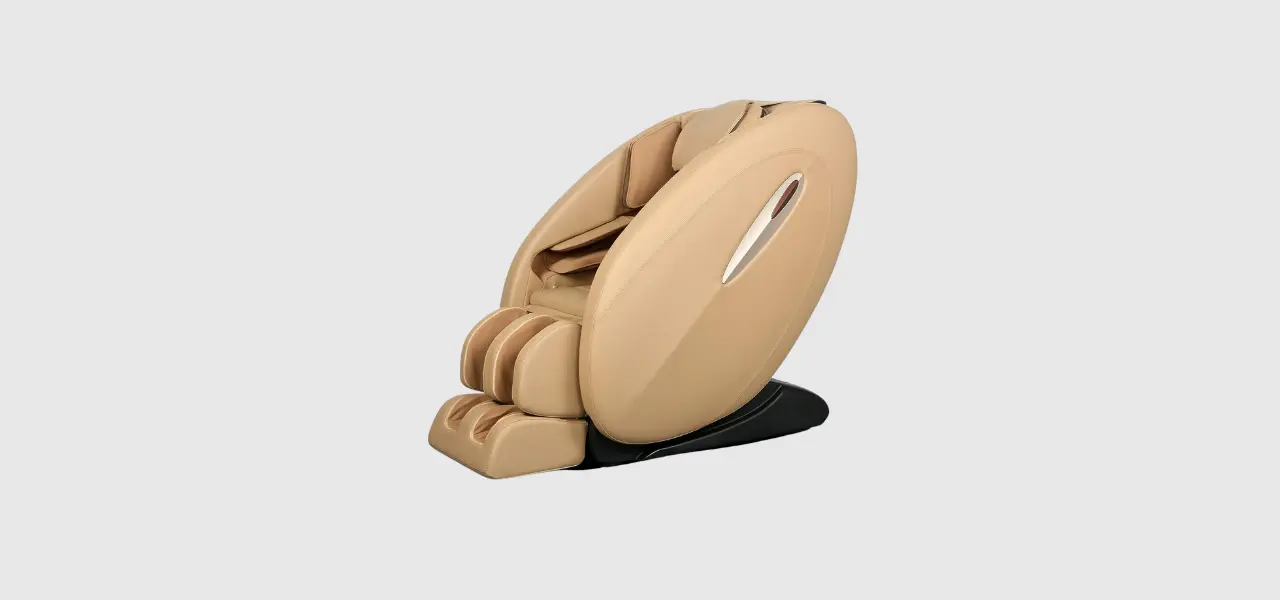 For those who are looking for getting relief from body pains, I would recommend you to buy New FOREVER REST FR-5Ks. It will help you in treating body pain, back pain, foot pain, and toes pain. Whether you have a petite or hefty body, the chair is ideal for any sizing.
Acupressure and rolling are the essential features of this massage chair. Additionally, it also contains stretching, swinging, and relaxation. When it comes to the number of modes of this chair, it is perfect, with seven different modes options available, including kneeling, shaping, tapping, and four more. The chair adds to the beauty of your home.
There are two different colors for the chair. Moreover, three reclining options give you the chance to select the most comfortable position for your body. Foot Rolling is another criterion that gives you full-body relaxation. Besides the features of the chair, it comes with a five years long warranty. The unique part of this chair is its remote control, with which you can easily change the modes, speed, and intensity of the chair with one-touch buttons.
These are not only the features that make the chair appealing but also the chair's look is beautiful for the users. Many people said that the chair is highly durable and very convenient to use. You can use the chair for long years without any complaints.
What We Like?
Beautiful inside and out
Warranty
Full-body relaxation
Bottom Line
The characteristics of this massage chair are very appealing for the users. Moreover, the look of the chair is an add-on to the beauty of your home. This provides a full body massage to the person and relaxes from top to toe. Furthermore, the chair comes with a warranty of 5 years.
---
6. Real Relax Full Body Zero Gravity Shiatsu Massage Chair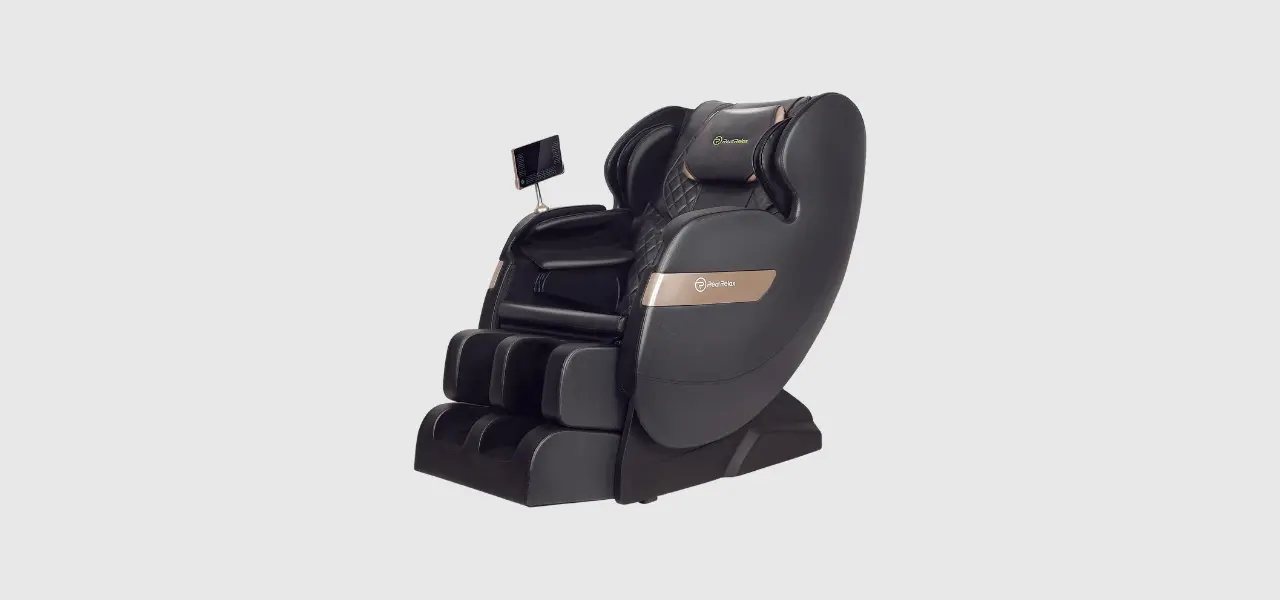 This Real Relax Full Body Zero Gravity Shiatsu Massage Chair is a 2020 model. Many people have said that the manual is not very accurate, but the assembling of the chair is very easy. Moreover, the chair is very convenient to use and does not need any practice.
There are handles present at the back of the chair, which makes the chair easy to move from one place to another. It also contains heating bags that are present in the feet region and lower back region, which helps to promote and enhance blood circulation in specific areas. This enables quick healing and relief from the pains.
The foot area also contains rollers, these both, when combined, perform efficiently to give you maximum comfortability. The zero gravity and reclining feature are the basic and the most crucial components in any massage chair. This manual reclining allows you to sit and recline the chair back to make you feel relaxed and comfortable.
Six multiple programs are available built-in the chair to give you maximum relaxation and relief from primary body pains. This treats the body pains present in the neck region, shoulder area, lower back part, thighs, and legs. The customer service of this brand is excellent and available 24/7.
Also read Review on Best Zero Gravity Chairs for Back Pain
What We Like?
Multiple in-built programs
Zero gravity reclining
Heating bags
What We Don't Like?
Maximum 6.1 feet person can use
Bottom Line
The chair comes with multiple features that make it adorable and efficient in performance. It consists of heating bags and rollers in the feet region whereas heating bags in the lower back region. This massage chair efficiently treats body aches in different parts of the body.
---
7. FOELRO Full Body Massage Chair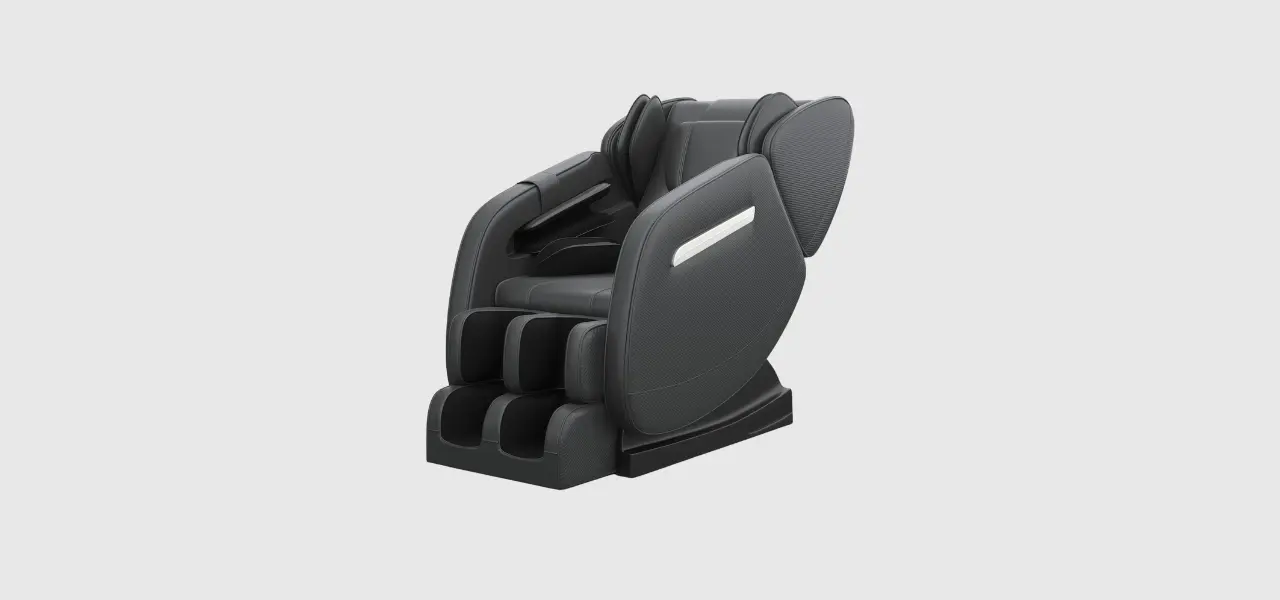 Although it contains all the characteristics of a full body massage chair, I will recommend those who are looking for a neck and back massage chair should buy this. Adding to it, the zero Gravity feature of the chair is impressive as with the single button, you shift onto the Zero Gravity position. It will decrease your blood pressure and make you feel weightless, relieving the pain and getting more muscle relaxation.
This FOELRO Full Body Massage Chair itself is only 145 pounds, whereas it can be bear up to 250 pounds on it. Moreover, it only takes 30 minutes to get together. Manufacturers have focused explicitly on the back massage techniques; they use eight massage rollers in the spinal region to let you experience maximum comfort. The roller is also present in the foot region, which massages your foot and relieves the pain.
The chair's construction uses faux leather, making it more durable and suitable for enhancing the advantages of massage. It comes with an inbuilt system of Bluetooth from which you can connect and listen to songs or music or anything you want while relaxing. There is a system of heat therapy that dilates your veins and removes the muscles' stiffness, resulting in a peaceful, more fresh, and relaxed body.
A remote control option is available for you to change the intensity and speed settings of the chair. Similarly, there is an auto-timer in the chair on which you can set the time from 15 minutes to 30 minutes. The chair is easy to move from one place to another with the presence of two strong wheels. Additionally, the footrest is located in the foot region to get more relaxation.
What We Like?
Airbags
Rollers
Heat therapy
Zero gravity
Bottom Line
The chair is constructed with durable material to make it last long for you. There are airbags present in the back and foot region to make the massage more comfortable. The chair also comes with heat therapy to let you enjoy the relaxation deeply into the veins and depth of your tissues. Moreover, we have Bluetooth fixation in the chair and a remote control system to check and operate the intensity and speed of the massage.
If you have a limited budget for a massage chair, look at my review on best massage chairs under $500 available in the market!
---
8. Human Touch WholeBody 7.1 Massage Chair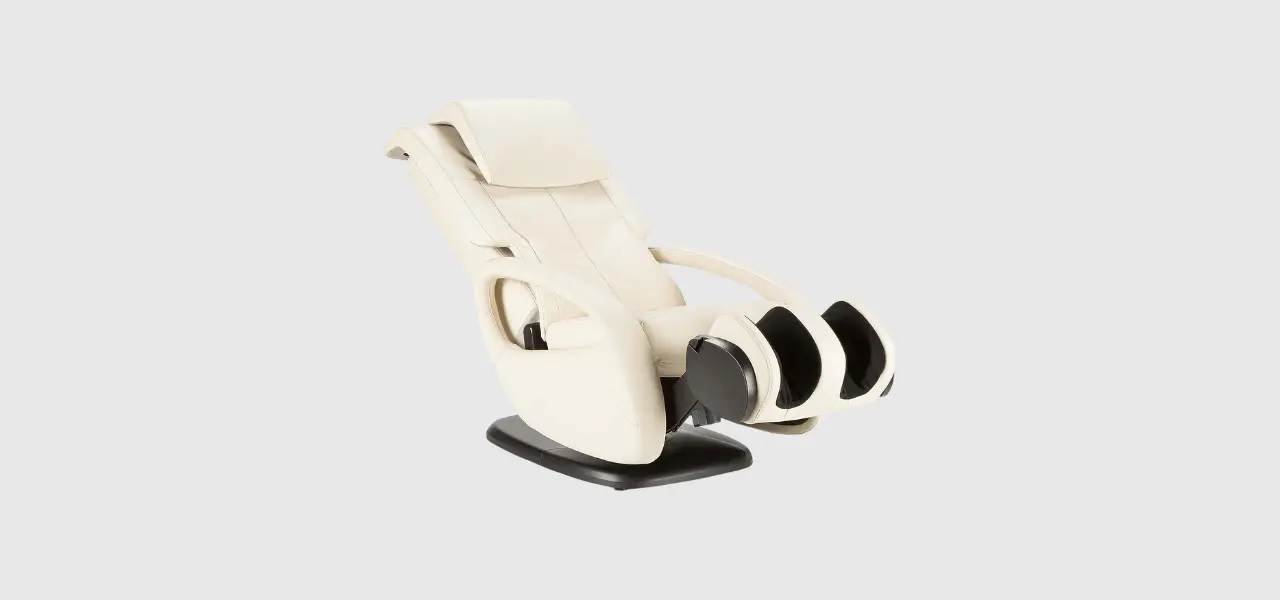 When we searched the review section of this Human Touch WholeBody 7.1 Massage Chair, most reviews were saying that the chair gives more than its price. This is a highly affordable chair that offers five different massage programs so you can choose your favorite program and the one which you want for your body.
The unique feature of the chair is the mapping of the human body. You are not required to spot the body part manually, but the chair will automatically detect different positions and work according to them. There is a warm air in the lumbar region which helps in heating and relaxing the lower body.
Another unique feature is the swivel base of the chair which helps in moving the chair here and there. It is very convenient and easy for you to multitask while taking the massage. You can conveniently use a remote control with your hands and efficiently operate it.
This brand uses specific technology, and that is Flex Glide Roller Technology which is used in the rollers of the chair. This technology limits the body from friction that is caused by rolling and makes the rolling more effective. Calves of the human body get the massage with the paddles instead of the airbags. This massage is in the figure 8 shape for maximum relaxation.
What We Like?
FlexGlide Roller Technology
Multiple Airbags
Swivel base
Bottom Line
The chair is unique in many different features. It consists of inbuilt body mapping. Moreover, the air warming and the airbags are located in various areas to provide the specific massage type on the clear parts. Pinch free rolling comes with FlexGlide Roller Technology.
---
9. JC Home Drammen Massaging Leather Recliner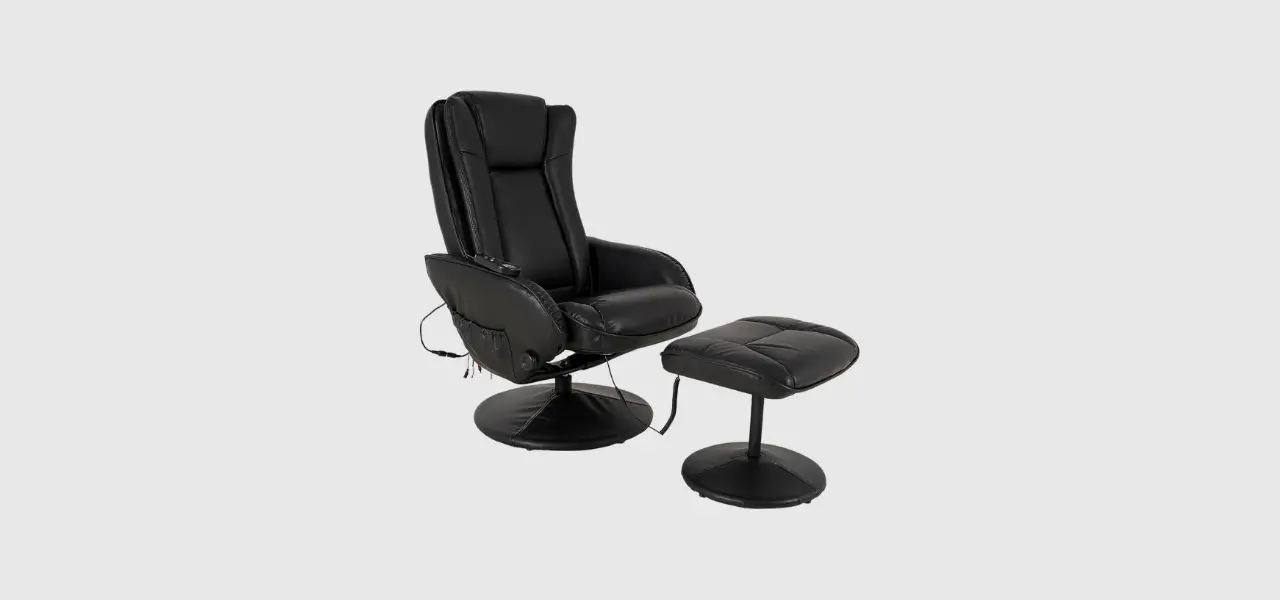 Both heating and stress relieving massage are the specialties of this JC Home Drammen Massaging Leather Recliner. It comes with a remote control so that you can easily control the functions of the chair, including speed, massage options, timer, and heating. Select your favorite massage and get the best comfort zone. The chair seat is perfect for the massage as it is double padded and made in a soft and smooth construction.
The chair also consists of a proper adjustable headrest that provides support and comfort to your neck region and makes your head and neck relax with a massage. There is an extra feature in this massage chair which is the right-hand side pocket which enables you to store your small items like glasses and books.
It is another massage chair on our list that gives you a top-to-toe massage and relaxes your whole body, including thighs, buttocks, back, and legs. There are five intensity levels from which you can select the desired level and nine massage modes available in this chair. Swiveling the chair is very easy, and you can roam around in the room conveniently.
Assembling the chair is not very tough and relatively easy. You can easily place the chair anywhere in your bedroom, lounge, or living room because the chair does not take much of the space. The chair is very convenient to assemble.
What We Like?
Swiveling
Full body massaging options
Heat therapy
Bottom Line
This chair is known for its swiveling and entire body massage techniques. It gives us both heat therapy and stress relieving massage around the body to make us feel relaxed and comfortable. The chair does not take much of your space, and you can place it easily in your bedroom or living room.
---
10. Tinycooper Massage Chair by Ootori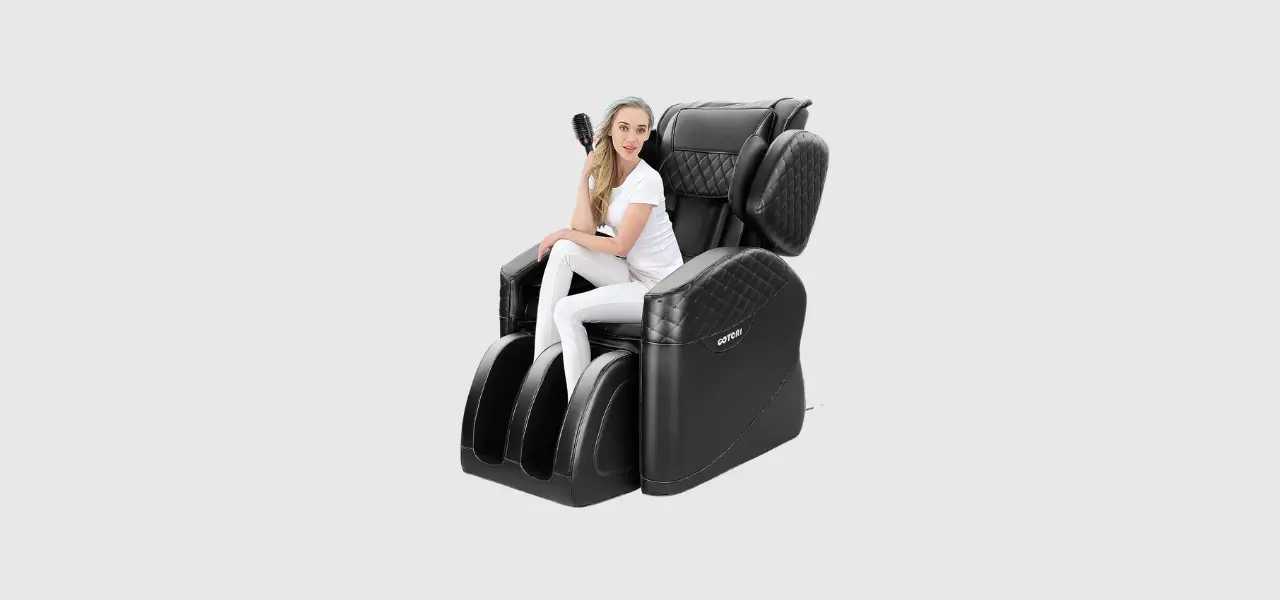 Multiple massage options come with this Tinycooper Massage Chair by Ootori. Three inbuilt auto massage programs are different from each other and provide the massage differently. The chair is highly convenient to assemble and comes with the timer option so you can adjust the time of your massage, and when the time's up, then the massage will automatically stop.
This massage chair gives you a full body massage and also provides heat therapy. This heat therapy focuses on dilating the blood vessels, increasing blood flow and nutrients in your whole body. This ultimately heals the tissues and improves your overall health.
The highest weight this massage chair can tolerate is 265 pounds. There are 16 airbags distributed in different chair parts, specifically 6 in calves and 4 in arms. They increase the massage performance and give you full-body relaxation.
The heating bags are present in the lower back region, responsible for minimizing the swelling and pain. The foot region of the chair contains not only the airbags but also the rollers in them; they both, when combiner, become perfect for releasing the tension and stress in your leg muscles.
What We Like?
Heat therapy
Airbags throughout the chair
Multiple massage options
Bottom Line
The Tinycooper Massage Chair by Ootori is known for multiple airbags that are spread throughout the chair. The chair has nine multiple massage options from which you can choose your favorite one. It also provides heat therapy in the lower back region which increases the blood flow and dilates the veins.
---
Guide To Pick The Best Massage Chair
This section of the article contains the necessary specifications and characteristics to focus on while buying the best massage chair. Because with the following mentioned characteristics, you will be able to double the benefits of a massage chair.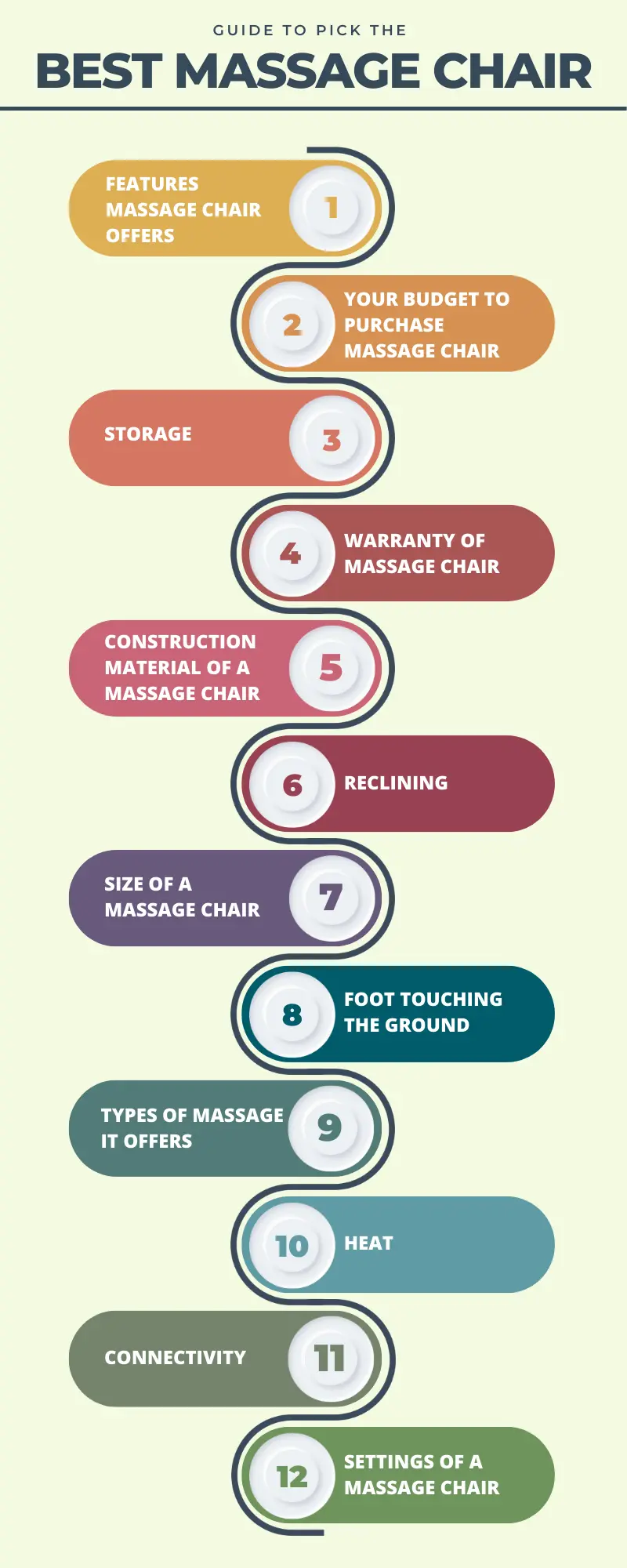 1. Features Massage Chair Offers
Check for the features that your massage chair is providing you. Look at them. Make sure to buy the massage chair, which consists of parts that you want the most. There are many different features of massage chairs. Some have zero gravity, some of them consist of neck massager techniques, and some are only foot massager providers. Check for the feature you need the most.
2. Your Budget to Purchase Massage Chair
Check your budget and select the chair which comes in your budget. Some companies are providing excellent features at affordable prices. Search for them and buy the product which has efficient features at affordable prices. It is not always compulsory that the expensive item will have efficient performance. You have to look for specifications and characteristics in addition to budget.
If you're looking for a budget friendly massage chair, have a look at my review on Best Massage Chairs Under $1000.
3. Storage
Check for the storage area you have, where you will be storing your massage chair after usage. This is an essential factor to look for before buying a massage chair. Because if you are spending a large amount of money purchasing a massage chair but you have no proper storage place, it would get ruined when it is not always in a safe place as it is a bulkier and heavier object which takes a lot of space.
4. Warranty of Massage Chair
Search for the warrantied product. In this way, the company will help you change the spare parts of the chair if there is some mishap. Similarly, the company will be responsible for any manufacturing fault of the chair during the warranty time. Many companies allow their customers to call freely at any time if they need help related to their products. Search for those companies and buy their massage chair.
5. Construction Material of a Massage Chair
The material used by the massage chair should be trustworthy and durable. Check for the fabrics used, padding of the seat, and material of the frame in the chair you will buy. In this way, with proper care and knowledge, you will get a better product that would last longer than usual. Moreover, quality material will provide solid and sturdy construction.
6. Reclining
The reclining feature of the chair allows you to lean backward to give you a more comfortable sitting position. The chair will enhance your massage experience and benefits. Leaning backward helps in adjusting and getting a suitable sitting posture. Keep in mind to check for the optimal reclining angle that will support your back and give you a proper position according to your need.
7. Size of a Massage Chair
The size is a significant factor that plays a vital role in getting an excellent massage and its benefits. If the size of the massage chair is not according to your body size, you will not be able to get the good benefits of the massage. Always keep in mind to look for the perfect size that matches your body size.
8. Foot Touching The Ground
For the best results of massage, you should get the massage chair in which your feet should touch the ground, and they should not hang over the ground. If the feet are not directly in contact with the ground, it will put undue pressure on your legs and thighs; this may cause discomfort and unnecessary stress.
9. Types of Massage it Offers
Various types of massage are in-built in these massage chairs. They have different effects according to their functions. Stretching helps in stretching your muscles. Tapping massage is the option that helps in regulating blood circulation. Moreover, the vibrating feature of the massage chair helps in relaxing the body. Additionally, rolling helps in releasing the tension in the muscle to make you feel relaxed and comfortable.
10. Heat
Suppose you are looking for a massage chair to help you relieve the medical symptoms present in your back, such as pain and swelling. For this purpose, you should select the chair with heat options in it. Most massage chairs with heat options have heat therapies located in the chair's back. With this feature in your chair, you would be able to cure the pain and swelling around your neck, back, and lower back area.
11. Connectivity
Some chairs come with different connectivity options. Some of them have Bluetooth, some of them come with built-in speakers. You can connect your devices with the Bluetooth of the chair. Moreover, USB ports are another option available in many massage chairs to help you connect your mobile for charging or USBs for listening to music or other relaxing sounds.
12. Settings of a Massage Chair
Get the chair which has easy-to-operate settings and consists of remote control operating options. These settings of the chair will help you in efficiently running the massage operations. Moreover, you would be able to control massage options, heat, and reclining of the chair with just a button in your hand. Check for the massage chair settings and get the one you think is convenient for you to operate.
Frequently Asked Questions
Can massage chairs be harmful?
Excessing anything is terrible for your health. Similarly, excess use of massage chairs is also harmful to your health. Make sure to use it properly and wisely to get maximum benefit. Otherwise, you would be suffering from more pain and discomfort if you use it more than required.
Can I use a massage chair every day?
Yes, you can use the massage chair every day but make sure to use it wisely and appropriately. Do not overuse the chair as it can cause discomfort and cramps with excessive usage. If you are looking forward to using the massage chair daily, you can only use it for 10 to 15 minutes and not more than that.
Do massage chairs use lots of electricity?
Always keep in mind to use the surge protector with this massage chair. It is a compulsory attachment for the warranty. The massage chairs are highly efficient and energy savers when it comes to electricity consumption. They only use 1 AMP of electricity, and a 110 volts outlet gives an immense amount of energy to the chair.
Are massage chairs worth your investments?
Yes, for those who use it regularly. It would be an essential and positive investment, but for those who do not like to take massages or prefer massage chairs, it is not suitable to spend money on it. If you buy the massage chair, then make sure to use it frequently.
How much does a good massage chair cost?
If we look into the average, the massage chair coats somewhere between dollar 150 to dollar 4000. There is no prediction we can make about what price will be ideal. Different companies are making other products with different specifications. Search for better specifications for a reasonably affordable price.
Final Words about Massage Chairs Under $2000 Review
A good massage consists of essential features and characteristics that help you maximum relaxation and comfort level. All products in this article are selected based on this central theme. This article contains the description of 10 top-class massage chairs that are priced only under $2000. There are advantages and disadvantages both mentioned in details of every product.
If you are willing and looking forward to buying the best massage chair, you must go through the above article to get all the knowledge related to your search. Before making a final decision and finalizing the product, make sure to read all the important points written in the buying guide of the article. This would help you in selecting the best product among all choices.
As a reviewer, I would suggest you buy:
RELAXONCHAIR (MK-II Plus) because the L shape of the chair focuses on your back and thighs. It comes with a warranty and focuses on all parts of the body. It also has zero gravity reclining angles for you to feel more comfortable and relax.
Human Touch WholeBody 7.1 Massage Chair – this chair contains multiple airbags divided all over the chair to give you full-body relaxation. Moreover, it has a survival base that allows you to move the chair from one place to another quickly.
Kahuna LM6800 Massage Chair Recliner because this chair is highly recommended if you are looking for an affordable option with many features. It comes with five different massage options for you to choose your favorite one. The chair also provides heat therapy for you.
Choice Is Yours!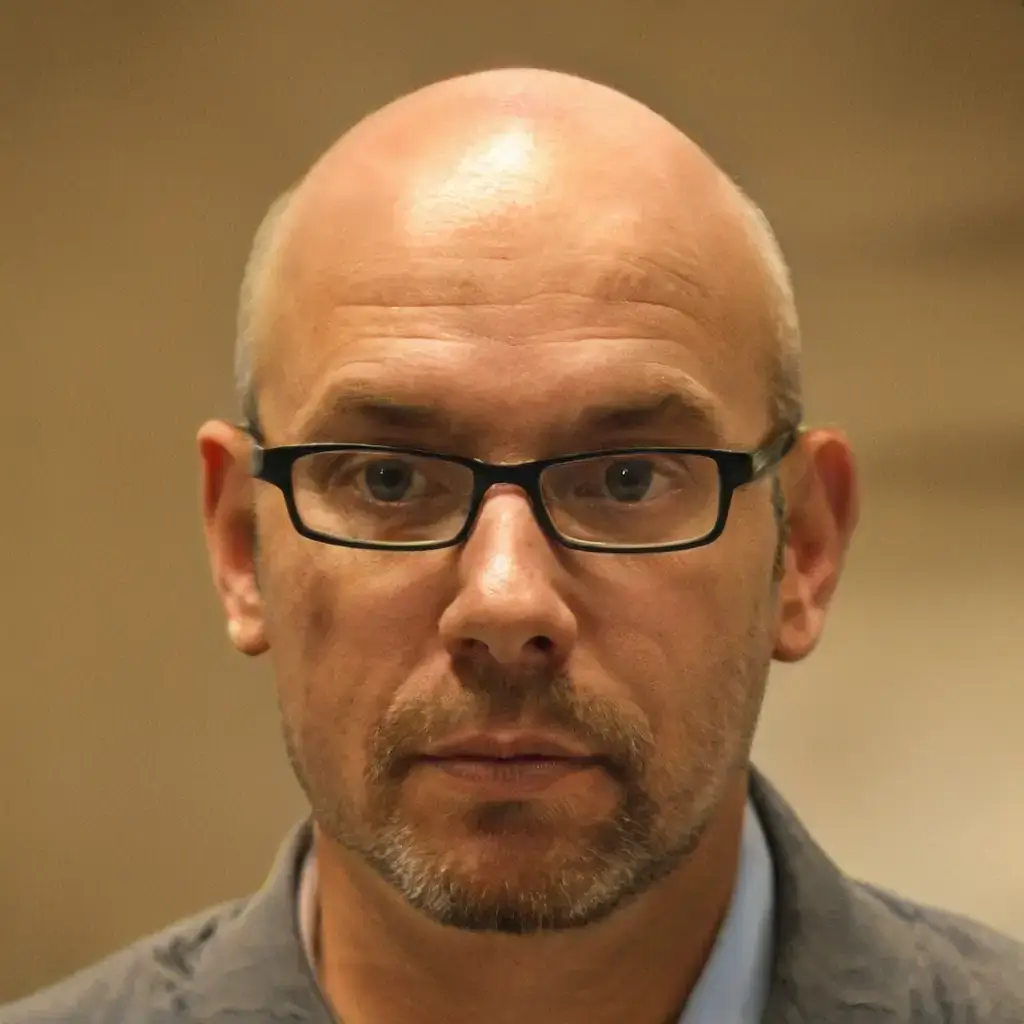 My name is Soloman Wilson and I am Orthopedic Surgeon located in Chicago, Illinois. Everyday, I deal dozen of patients having pain in different body parts due to sitting for longer time. Knowing my expertise, Danny Williams offered me to serve people online via ComfySittings.