ComfySittings is a family blog that was started in 2021 with the aim to provide comfort at your homes & offices. We believe that if you are in home, office or anywhere, your sitting or resting thing should always be comfy, this not only makes you feel good but also increases the productivity if you are doing any sort of work.
Purpose of ComfySittings
We all live in homes where our moms are always looking to make their living place a heaven, whether she is 30 years old or she is 50. This has always been our culture and norm from the decades and to be honest we all enjoy this feeling of our moms treating us good and taking care of our comforts.
Keeping this thing in mind, with our team of experts who test different products in the furniture niche, we create buying guides and informational content to improve your living experience.
How We Recommend Products
We have a team of experts who are specialized in furniture materials and they test every single product for days that is received through public relations or sponsored by different companies. On the other hand, we sometimes test some products on the demand of our subscribers, if there is any pain relief sitting and it is asked by any viewer to test the product, we ask our experts to check and test the product and after that we provide our final review for the product along with the good points and the bad things that we experienced.
We have a procedure of how we test any brand product, which is as follows:
We receive a product from brand
It is forwarded to our furniture testing experts
They use the product for days and share the sample report to our publishing department
Our team creates a blog post according to the query
It is finally published on our blog.
Meet ComfySittings Writing and Testing Team
We have different departments from the researching and testing of products to the writers of this niche who are specialized in the furniture material and manufacturing.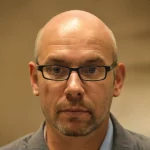 About Soloman Wilson MD.
Soloman Wilson is one of our oldest team members with specialization in orthopedic issues, Soloman covers all the articles of pain reliefs and recommends the best sittings that will provide the comfort to the pain at any specific part of body. He lives in Chicago and deals with dozens of patients everyday in his city who are suffering from orthopedic pains.
---

About Ulberto Brown
Ulberto is a furniture and interior enthusiast, he has done Bachelor's Degree in Interior Design from Istituto Europeo di Design Barcelona. Ulberto writes about different recliners and chairs which he tests himself and help our readers to choose the products that are more durable and gives the best performance.
---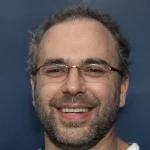 About Danny Williams
Danny has been working in the different organizations of South America, he has worked in human resource and procurement departments mostly and this has helped him gain experience on what sort of furniture and sittings his team mates feel comfortable the most. Danny has been providing a great value to our blog by helping the readers in choosing the right things.
---
If you have query about anything, feel free to contact us at [email protected]