Comfort and durability are a matter of significance when purchasing an office chair for daily use. However, one must not neglect ventilation, maintenance, life-expectancy, and ergonomics as well. There are different types of office chairs available in the market based on the material of construction.
However, leather and mesh office chairs are highly preferred because of their superior attributes and unrivaled performance. But, which among the both is better and more suited to the users' needs especially for long working hours. To address these concerns, this article offers a comparison guide on mesh v/s leather chairs based on the previously mentioned features and our experience.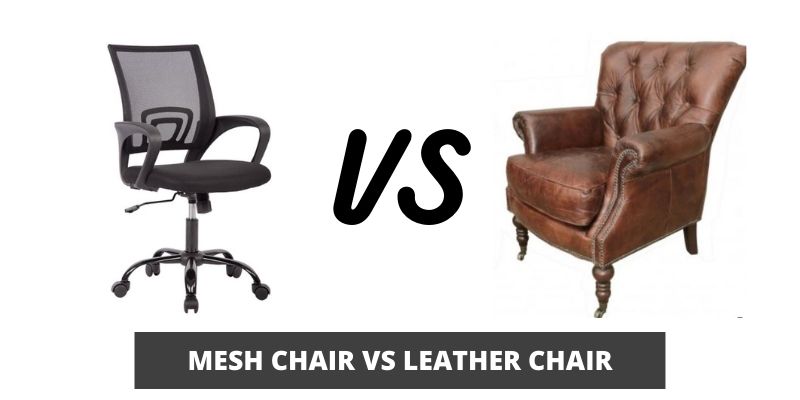 Mesh vs Leather Chair
Mesh Office Chairs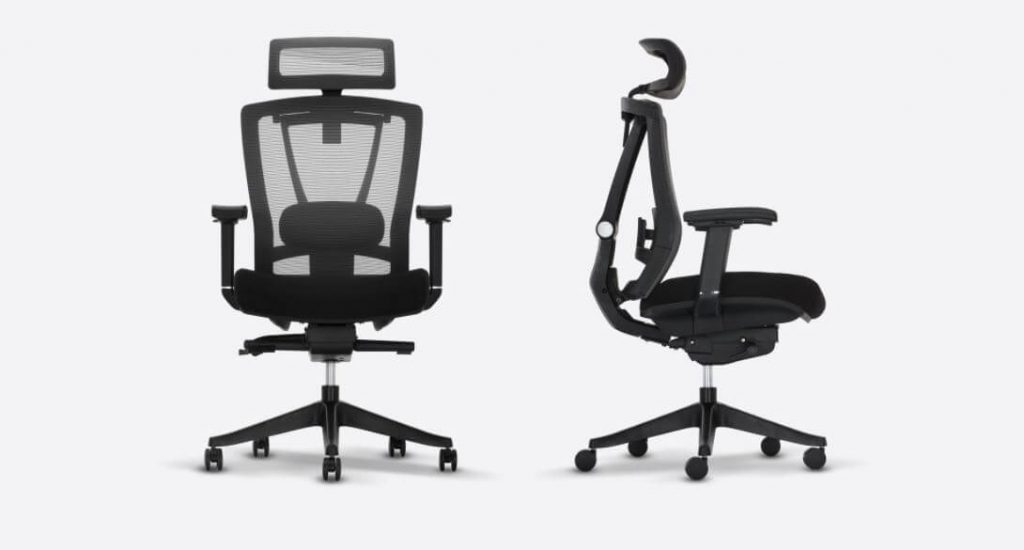 Mesh office chairs feature an ergonomic design that is specially included for those that work more than 8 hours a day. Due to their specialized design, they allow the maximum amount of air to pass through and, thus, are breathable in nature. The improved ventilation makes these chairs a suitable option for the majority of the consumers in the summer season due to low sweat production.
Leather Office Chairs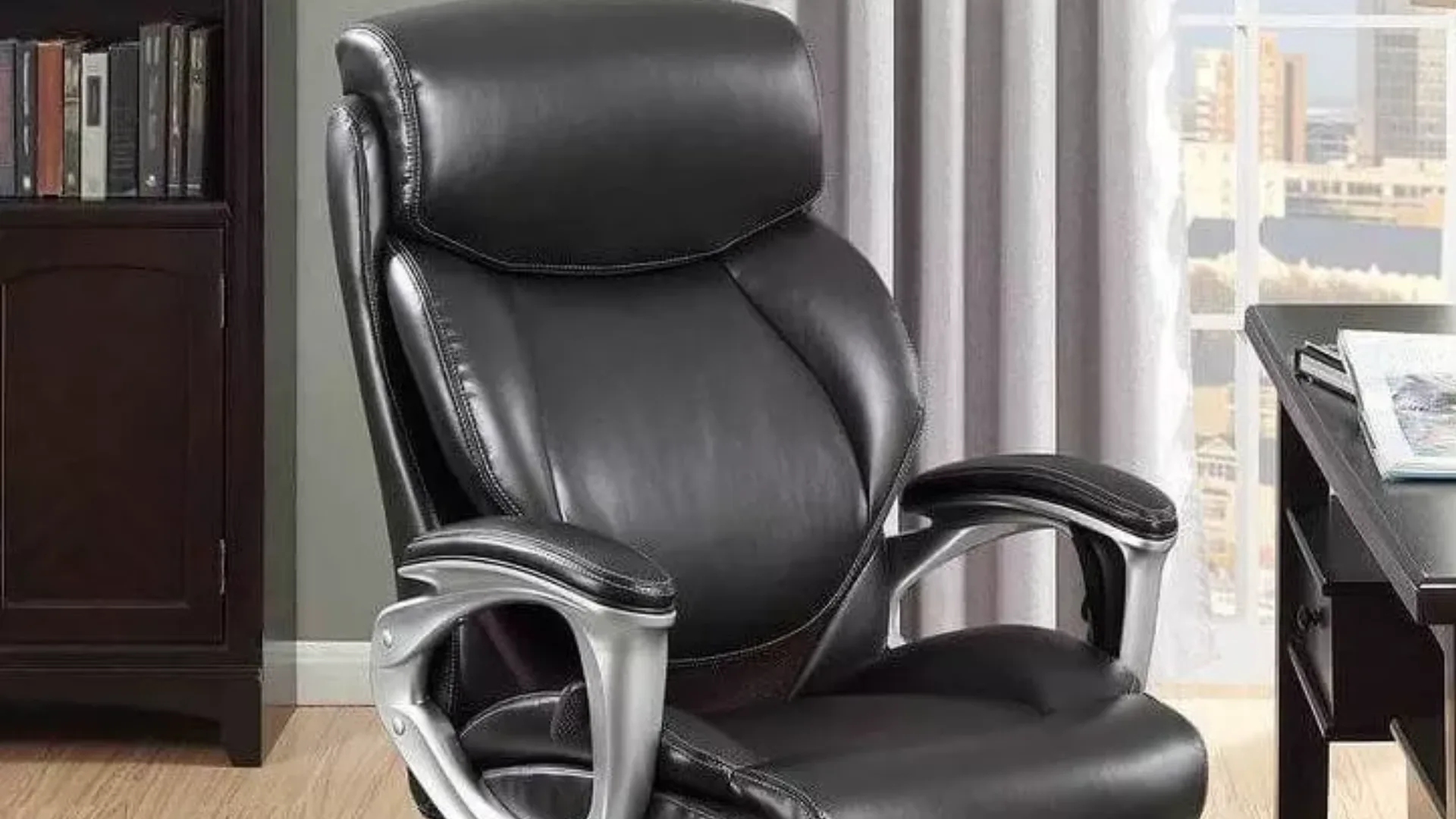 Leather office chairs are renowned for their highly padded interior, which offers enhanced comfort for long working hours. Apart from this, they are highly durable in nature and are less prone to damage as compared to their other counterparts. The majority of these products are also incorporated with adjustable armrests and are perfect for shoulder and lower back muscles which might strain after sitting in the same position continuously.
Comparison On The Basis Of Features
Although the majority of the features offered by both the products are relatively similar, there are some exceptions. This comparison guide has been developed on the basis of similar features that might be superior in one model as compared to the other. So, keep reading the article below for more information on which material should be used for best results.
Breathability
Breathability and ventilation are extremely important when looking for office chairs, especially in the summer season. Mesh chairs are more breathable as compared to leather chairs due to their specialized design and highly porous nature. The air can easily pass through the pores and keeps the seat cool throughout the day.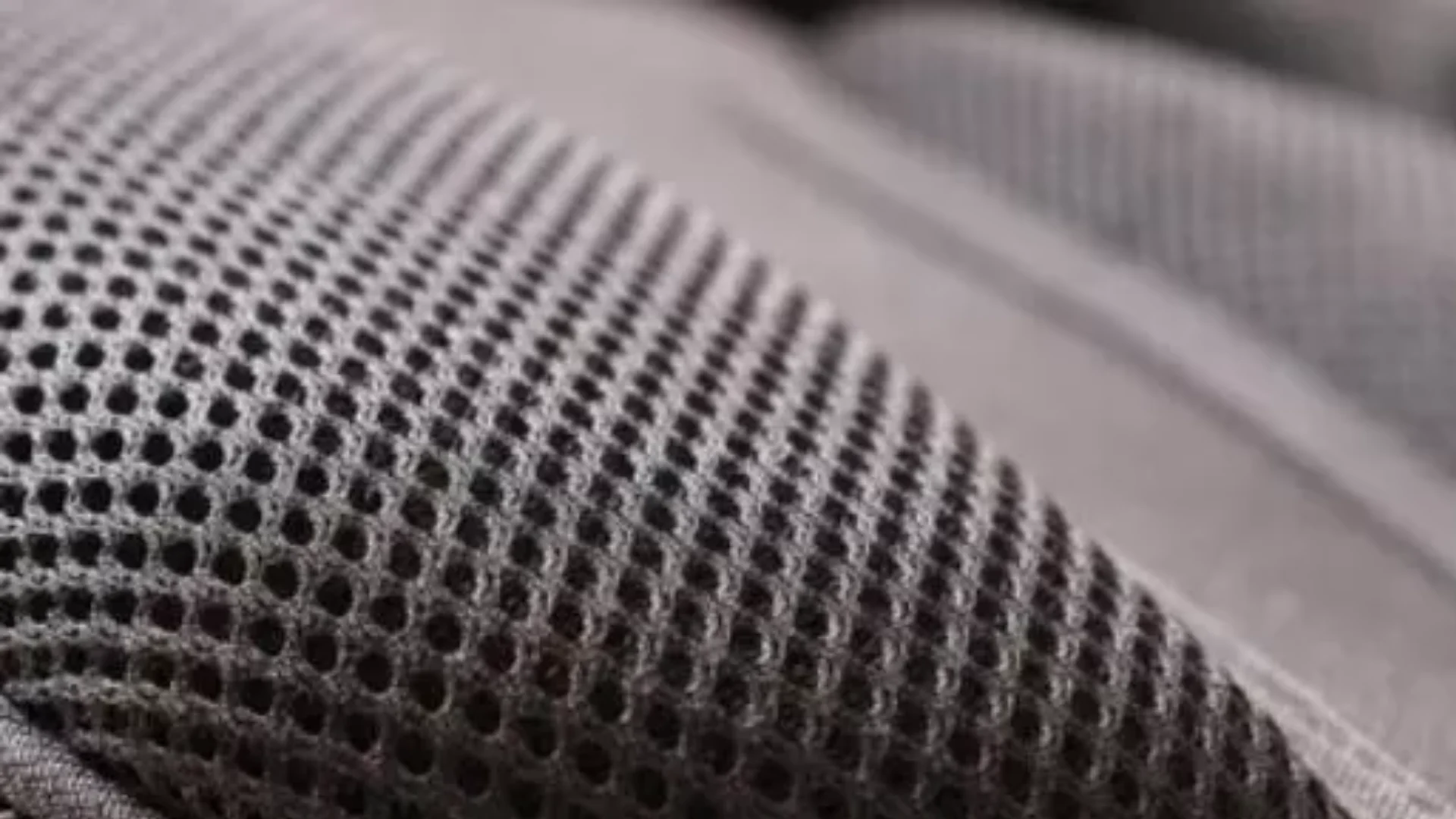 The increased ventilation also contributes to less sweat production in the long term and enables you to remain dry for more than 8 hours a day. In contrast, although leather chairs are designed to accommodate the user's needs and are also somewhat breathable, they definitely can not beat the previously mentioned competitor in this aspect.
Also have a look at How To Choose An Ergonomic Office Chair
Comfort And Padding
In terms of padding, leather chairs definitely take the crown. They are associated with well-cushioned interiors that provide additional support and a comfortable sitting experience, especially for long hours. However, you should look for models that are long-lasting in nature and do not wear out easily.
We highly recommended padded units for those that have pain, pain, and other issues for a cozy and comfortable sitting space. Apart from the sitting area, the armrest and headrest are also well-cushioned in some models and provide a sense of luxury. On the other hand, mesh chairs lack padding and might not feel as soft as their leather-based counterparts; however, they are also quite comfortable because of their design.
Ergonomics
Both of the types are ergonomic in nature and are perfect for supporting your body for long-term working hours. Mesh chairs are hard in nature, but they are characterized by a specialized skeleton structure that supports the natural curvature of your spinal cord and allows you to sit in a comfortable body posture throughout the day.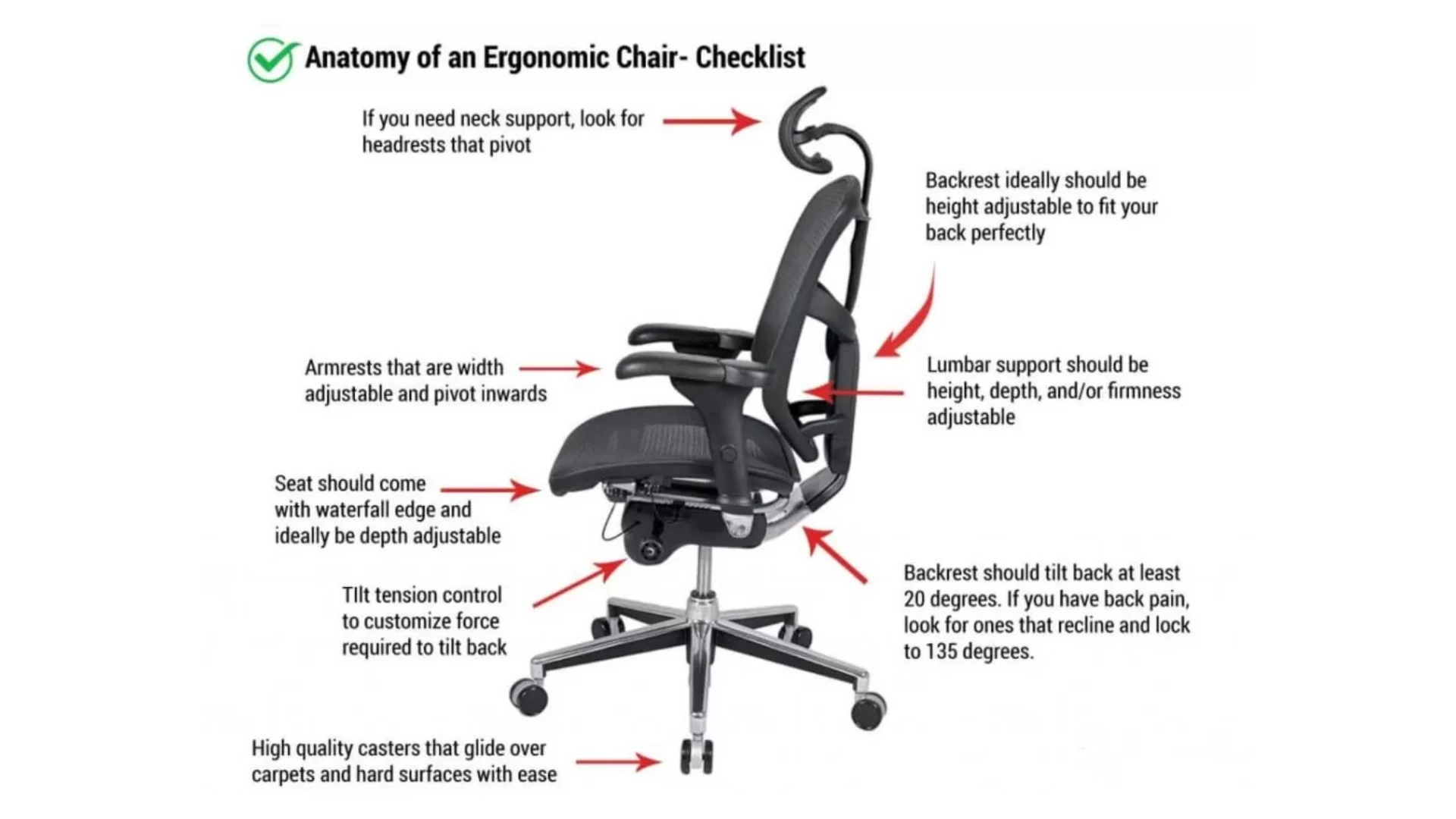 In addition to this, the lumbar support offered by these chairs keeps your body in perfect shape and prevents the development of the Dowager hump often formed due to improper sitting posture. Similarly, the headrest integrated into the system provides a perfect platform to prevent neck injuries and supports the shoulder muscle, thereby reducing the chance of straining.
You may also be interested to read about: Best Ergonomic Office Chairs Under $100
On the contrary, leather chairs are well-padded and are not as hard as mesh ones, and are suitable for those that prefer comfort. They are also ergonomic and are associated with tilt function and height adjustment. Both these features enable you to modify it according to your body type and preferences and offer a more customized approach. Apart from this, they also display reclining abilities and thus, can be used to recline back during breaks; however, if you want a full recline, we also recommend going for gaming chairs.
Design And Style
On the basis of design and style, both leather and mesh-based chairs are mostly similar, with some exceptions. Due to advancements in technology and increasing industrial competition, attributes like adjustable headrests and lumbar support have become relatively common and can be found on almost all products.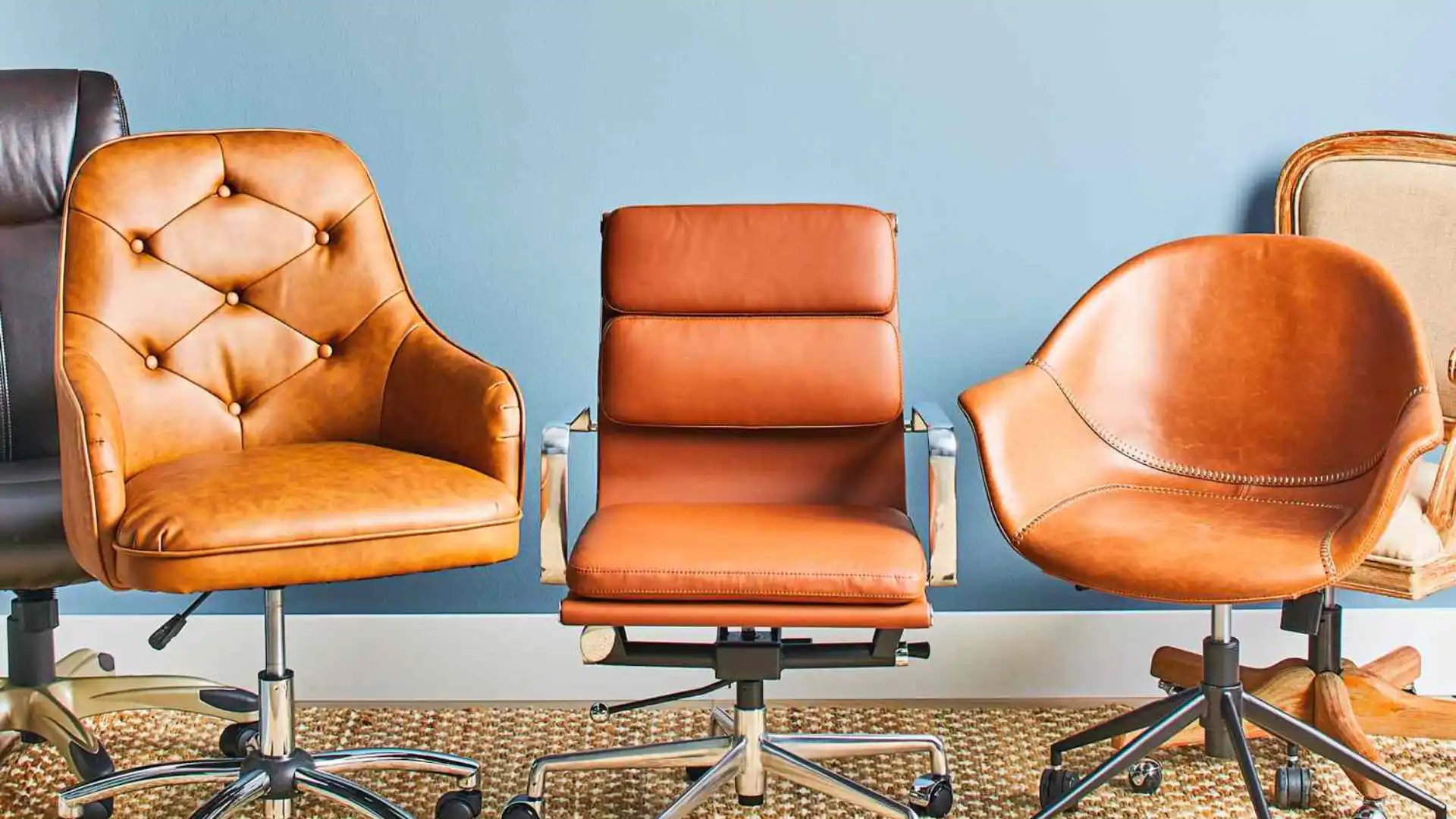 The difference lies in the size and weight, along with some additional attributes like casters, ventilation, and ergonomic benefits. Based on weight, mesh-based objects are relatively lightweight in nature and are perfect for small rooms and confined areas. Similarly, leather chairs are more comfortable and are easier to clean as compared to other related models. They are also referred because of their classical outlook and sophisticated design.
Maintenance
Both the mesh and leather-based objects require regular maintenance to promote their longevity and performance. Negligence in doing so can lead to wear and tear, which can negatively impact their performance and efficiency. However, in terms of cleaning, leather office chairs take the lead. The reason for this is the highly sensitive nature of mesh which can get damaged due to a variety of factors.
While cleaning a mesh chair, one must be extremely careful, especially if you have no prior background in this regard. We advise cleaning these units with water only. Avoid the use of detergents and other cleaning agents as they can damage the mesh to a great extent. For leather, we suggest using lukewarm water with mild cleaning agents for best results. The use of harsh detergents can lead to color fading, which can destroy the overall outlook of the product.
Want to know more Ergonomic Chair, Have a look at What is an Ergonomic Chair?
Long-Lasting Nature
Mesh chairs are long-lasting in nature due to their durable construction and hard appearance, which do not get damaged easily. Furthermore, mesh does not wear down or wrinkles as leather and possesses a relatively long lifetime. You can use it for years without worrying about damage or performance inefficiency.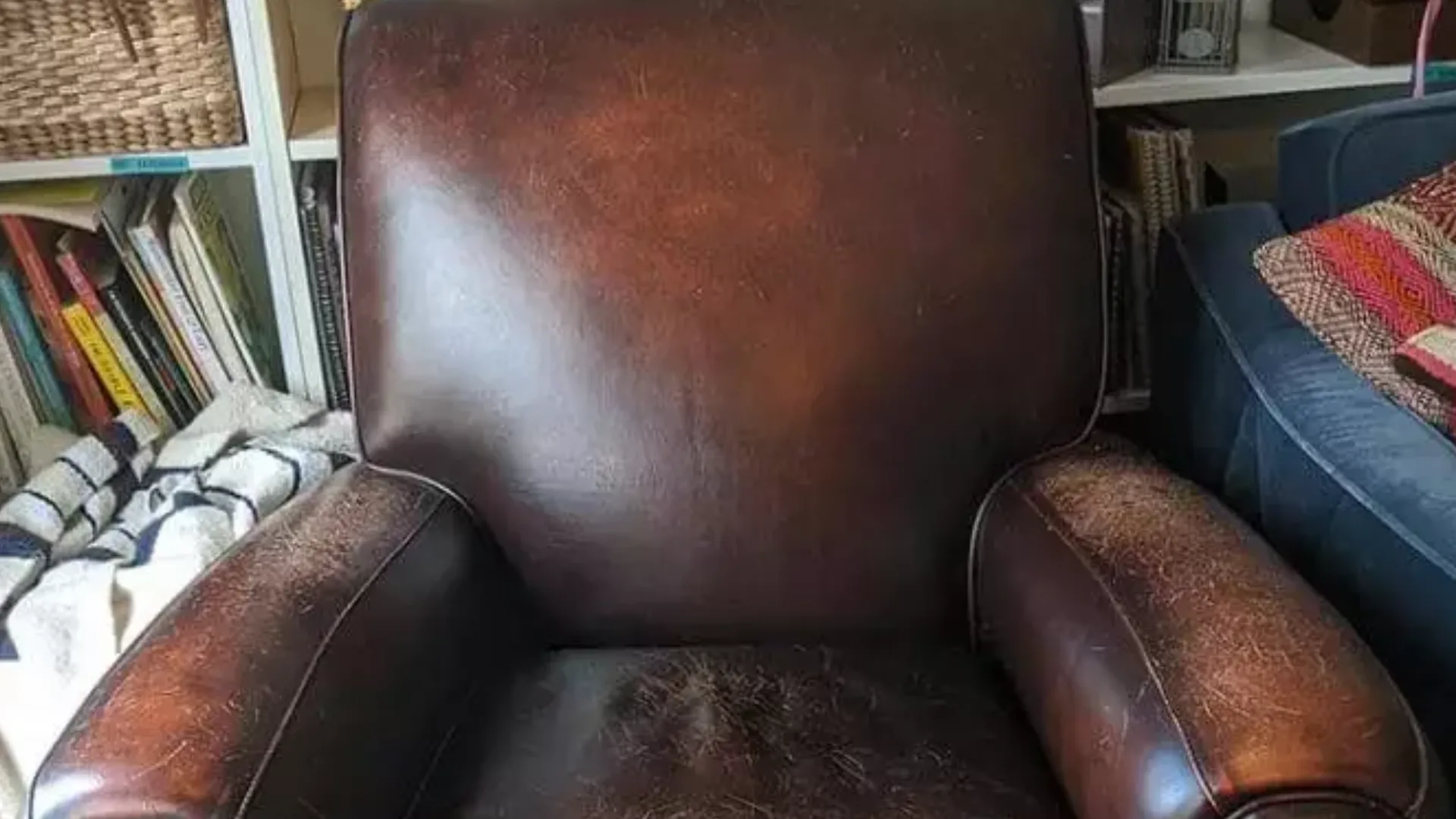 Contrary to this, leather padding can wear out over time, and it might sit down, which decreases the comfort and softness to a great extent and impacts your sitting posture to a great extent. Leather is also prone to wrinkling and tearing and often lags behind its former competitor when it is compared based on average lifetime.
Availability
Mesh office chairs can be found in any furniture shop and do not pose the risk of being scammed. The reason for this is the easily identifiable qualities of the mesh, which makes it a perfect option for a wide variety of users. As opposed to this, it is difficult to identify between genuine and faux leather.
The majority of the consumers often end up purchasing low-quality products leading to financial loss. Thus, we recommend purchasing the product for the actual manufacturer and doing complete background research about the properties of the material of construction and its suitability according to your requirements for best results.
Protection and Hygiene
Leather-based items are more suitable for you if you are fond of eating while working. The impermeable and non-porous nature of the leather makes it an absolute choice in case of spillage. It does not allow the liquids to pass through it and reduces the chances of absorption into the interior surface to a great extent. Thus, contributing to hygiene and hassle-free maintenance.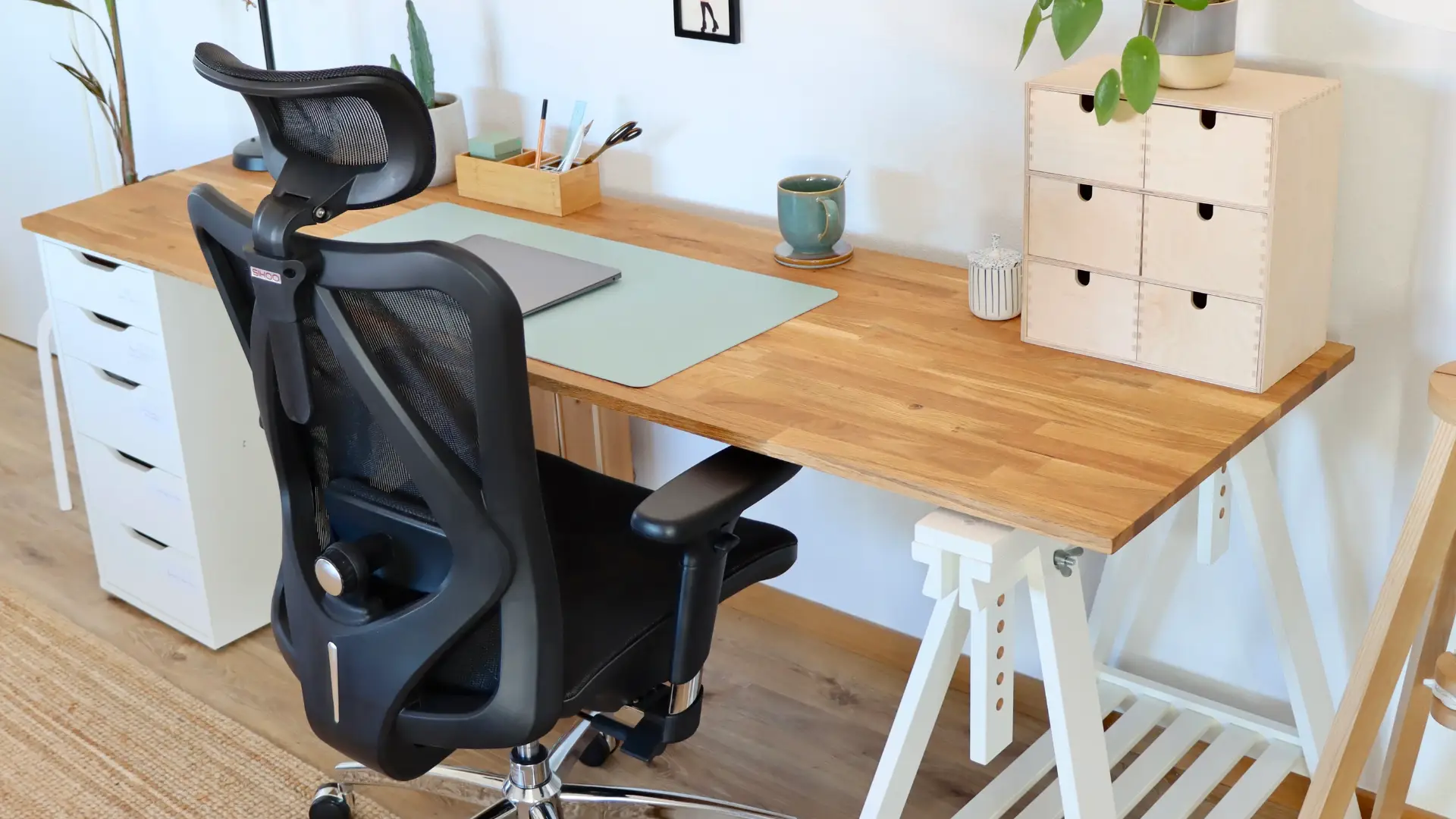 As mentioned earlier, the mesh is porous in nature and thus, can easily absorb various substances. Fortunately, it is not padded and thus, can be cleaned with water only. However, we still recommend going for leather if you do not want to create a mess for yourself and want to adopt a carefree lifestyle.
The dyed fabric is not as efficient as the original leather and might get damaged due to the use of soapy detergents while cleaning. You should carefully analyze which type of leather should be used for an office chair depending on your lifestyle and habits to prevent accidental mishaps and achieve the best performance results.
Affordability and Price
Last but not least, price is of utmost significance. You can not neglect these elements as it is often the determinant factor regarding the purchase of a suitable product for yourself. At the end of the day, you are just looking for an object to make your life more comfortable, and trust me; you do not want to over-strain your budget because of this.
Leather office chairs fall towards the higher end of the price spectrum and might not be affordable for everyone. Moreover, real leather is more expensive than the faux one and might require you to spare additional dollars in this regard. On average, a leather chair costs between $70to $350. On the flip side, mesh chairs are relatively less expensive than leather chairs; however, they are still not affordable for everyone.
They are well pricier than a fabric office chair. The average price of a mesh office chair ranges between $80 to $300. If you look at the lower end (the minimum price), I would say that leather is a feasible option; however, on the higher end (maximum price, the mesh is more affordable). But, they are worth the price based on the features they offer, their ergonomic design, and unparalleled performance results.
Frequently Asked Questions
How should I clean the mesh chair?
Mesh is a highly sensitive material and can easily get damaged with the use of soapy detergents and other cleaning agents. To clean mesh, we advise using cold to lukewarm water to achieve the desired results with no damage. Take a clean piece of cloth and dip it in water. Remove the excess water and use it to clean the stains on the chair. Be extremely gentle while rubbing; otherwise, you might end up damaging the chair.
Are leather office chairs worth it?
Yes, leather office chairs are incorporated with some of the top-notch attributes and are perfect for long-term sitting hours. They feature a well-padded design with a headrest and lumbar support that prevents your muscles from straining and contribute to a healthy lifestyle. However, you must be extremely careful while investing in such models as real leather is difficult to identify and is also highly expensive.
How long do mesh office chairs last?
Mesh office chairs are durable in nature and possess higher average life as compared to their leather counterparts. They are also less prone to wrinkling and tearing and can last for 6 to 7 years without displaying any signs of damage. Similarly, if maintained properly, their life span can extend up to 10 years with minimum damage. We recommend purchasing products from reputable manufacturers for higher life expectancy.
Is a mesh chair good for long hours?
Yes, mesh office chairs are specially designed for long-term working hours. Their specialized skeletal structure provides enough support to maintain the natural curvature of your spinal cord and helps in maintaining the appropriate body posture while sitting. Furthermore, they are also renowned for their lumbar support, which reduces the chance of straining the muscle after sitting in a similar position continuously.
Verdict
Both mesh and leather office chairs are integrated with unparalleled, performance-oriented attributes that never fail to amaze consumers. However, when compared based on the above-mentioned features, mesh-based chairs take the lead and are superior in terms of breathability, durability, life expectancy, availability, and ergonomic design.
However, they have their disadvantages as well. These items are difficult to clean and require regular maintenance for best performance outcomes and higher efficiency. Based on our experience, we suggest purchasing a mesh office chair for a customized and more affordable experience.

I'm a furniture and interior enthusiast, I have done Bachelor Degree in Interior Design from Istituto Europeo di Design Barcelona back in 2019, I write about recliners, chairs and all kind of furniture equipment to help ComfySittings readers have the best ones out of the market.