Gaming is there to have fun and adventure. Gamers are always hunting for products that would comfort their gaming zone and enhance their gaming experience. They dig and search for perfect accessories for them to make their gaming more fun and adventurous. Maximizing your excitement and increasing your adventure level, these accessories take you to the real world of gaming.
From a sensory mouse, mechanical keyboards, LED headphones, gaming mats, gamers move on towards the gaming chairs for themselves to have friendlier support and good posture, offering you the perfect platform for playing. In this field of gaming accessories explicitly focusing on the gaming chairs, a well-known name is GT Racing Gaming Chair. It is an affordable and reliable product. It has productive features to make you feel light and relaxed while playing for long hours of gaming sessions.
Go through the following details to enlighten yourself about GT racing gaming chairs. Take it to your home to experience the perfect gaming environment indoors. Let's get to the detailed review.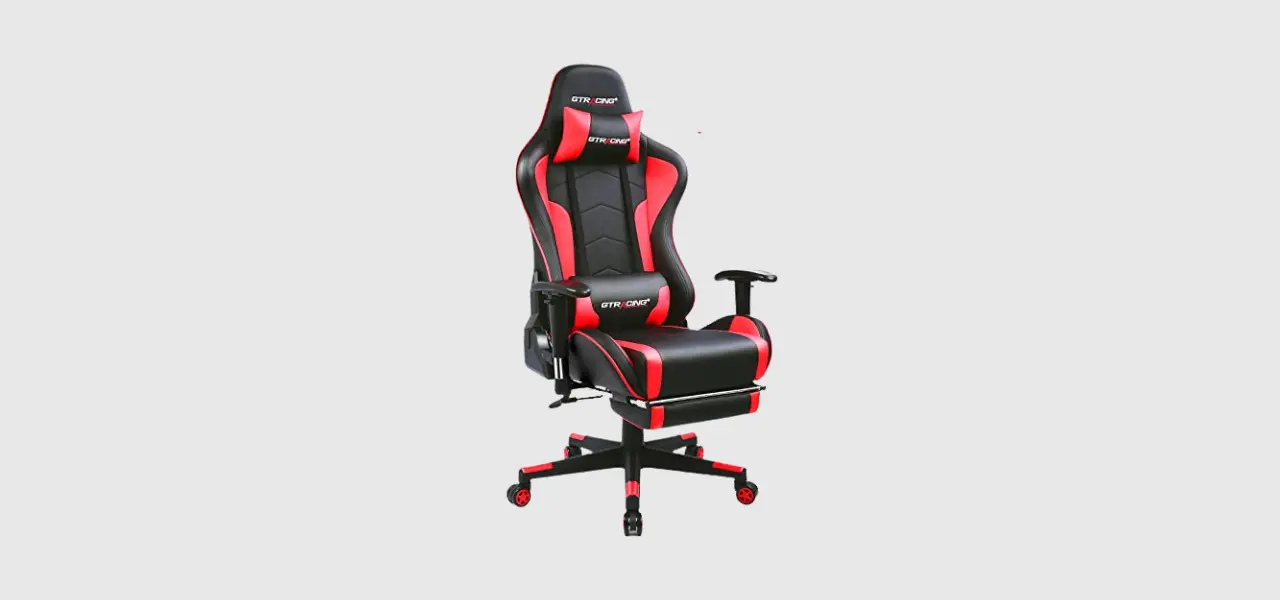 GT Racing Gaming Chair Review
BASE MODEL
GT RACING GT099 Gaming Chair
9.6
WITH BLUETOOTH SPEAKERS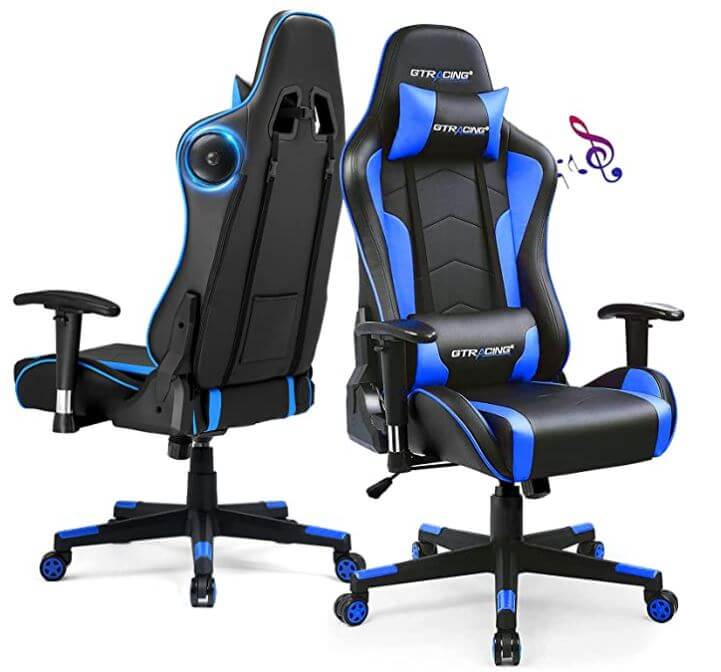 9.7
BLUETOOTH & FOOTREST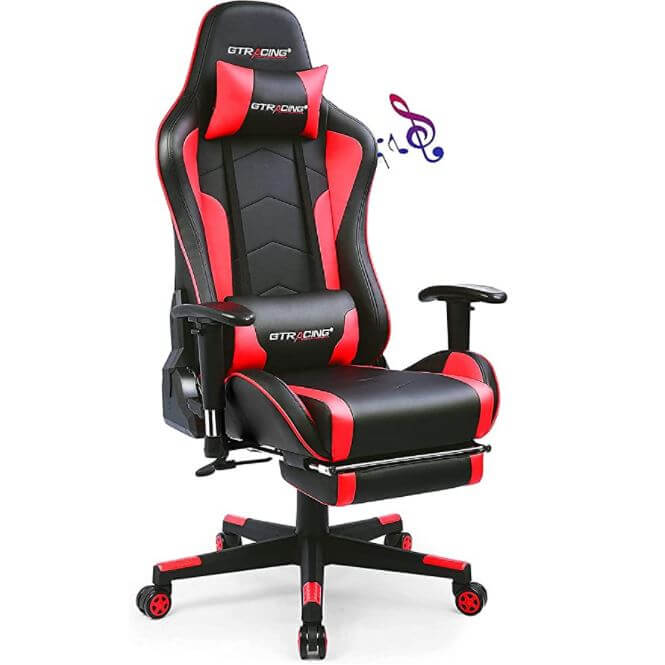 GTracing 890 MF
9.7
---
You will get all the details and descriptions of the chair in the following article with all of the specifications present in it. Make sure to read all of them without skipping a word. These GT racing gaming chairs are the highest-demanding chairs in the market.
Are you looking for an affordable gaming chair? Have a look at my review on Best Cheap Gaming Chairs Under $50
Company
The company belongs to California, which started the manufacturing of the chairs in the year 2013. At the present time, it is renowned and famous for making many different accessories belonging to the gaming category. The brand not only produces highly functional and assembled gaming accessories, but another plus point is that they do construct reasonable and highly affordable products. We can say that the name is enough for the gamers to get the product.
Physical Look And Characteristics
Before directly jumping into the depth of the characteristics, I would like you to focus on the appearance of your favorite companion in your gaming sessions. The chair is manufactured by keeping in mind the use: which is for gaming purposes. It is in an entirely sporty and professional style. Many reviewers claimed that they bought the chair and were extremely satisfied. The structure and aesthetics of the chair make it appealing for a gamer.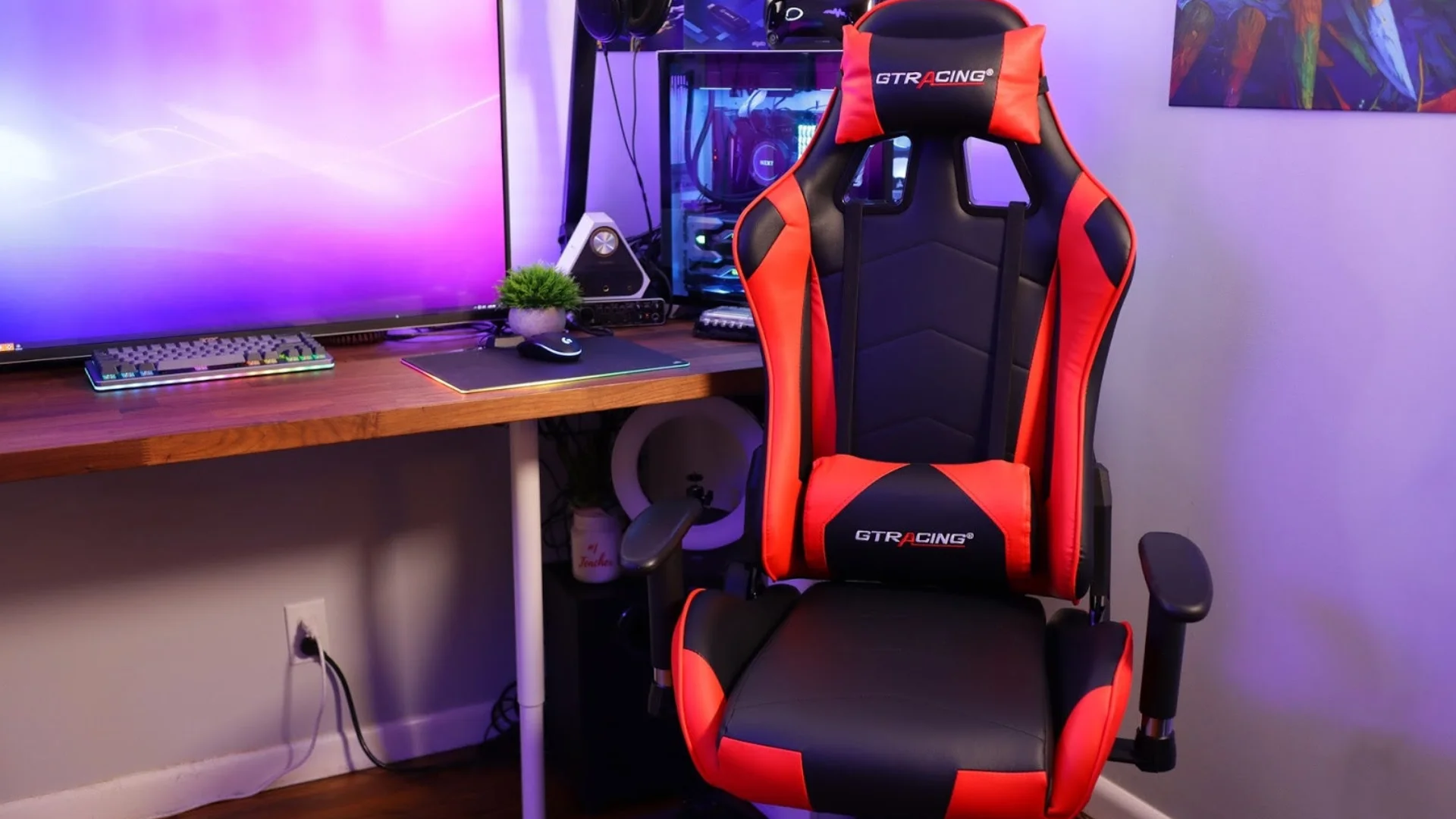 The chair is all black shade with five blue, purple, black, white, and red colors on the backrest. Moreover, the metal frame makes it more supportive and strong. The overall weight of the chair is 50 pounds which not only makes it easy to move but also provides control while sitting.
You may also be interested to read about: Best Massage Gaming Chairs
Insight Of The Specifications
It is an ergonomic chair which makes it super comfortable for the long hours sitting of gamers. Furthermore, it consists of all the necessary features which you will need.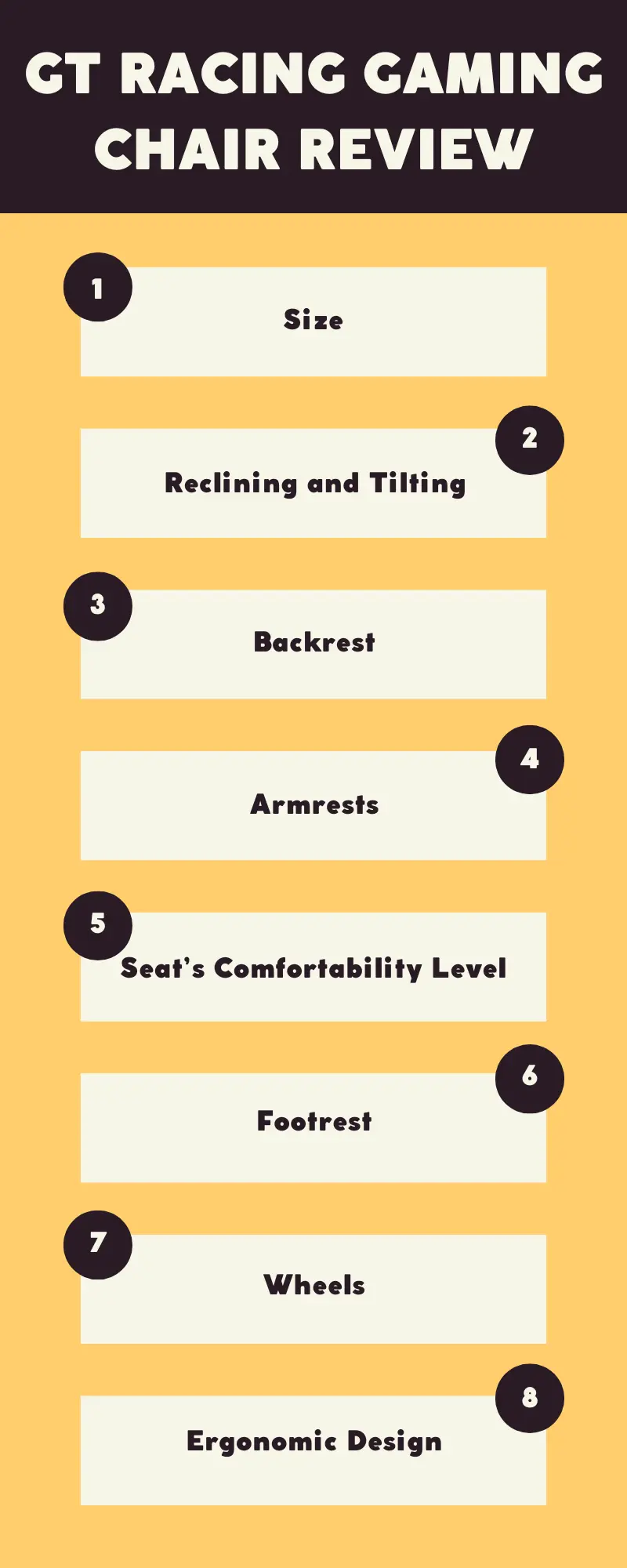 Size
The height of the seat is basically adjustable, which means you can adjust it from 16.9 inches to 20.9 inches. This enables the person up to the height of 6.1 feet to sit comfortably. The seat where you sit is 15 inches in width. Without any doubt, the size of the chair is ideal for anyone up to 250 lbs. Overall the look of the size of the chair is perfect for both placing it indoors or outdoors in a professional gaming environment.
Reclining and Tilting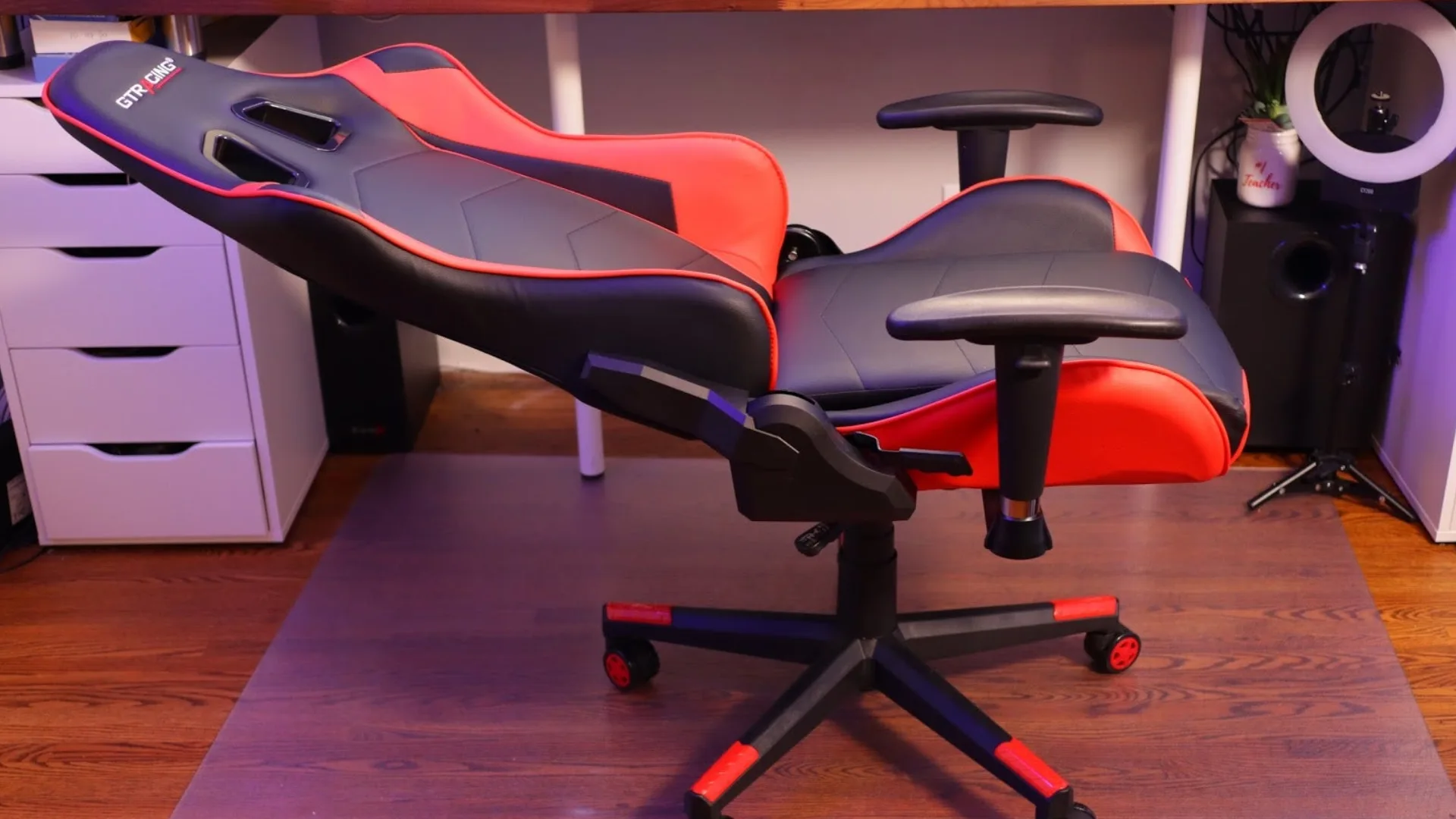 Reclining and tilting of a chair is allowed upto 170 degrees. There is a tilt control tension available for you to change the tilting angles and dimensions according to your comfort level. Moreover, you can also disable the tilt function. These functions are made in a way to operate very smoothly without making unnecessary complaints regarding the jamming and irritating noises.
Backrest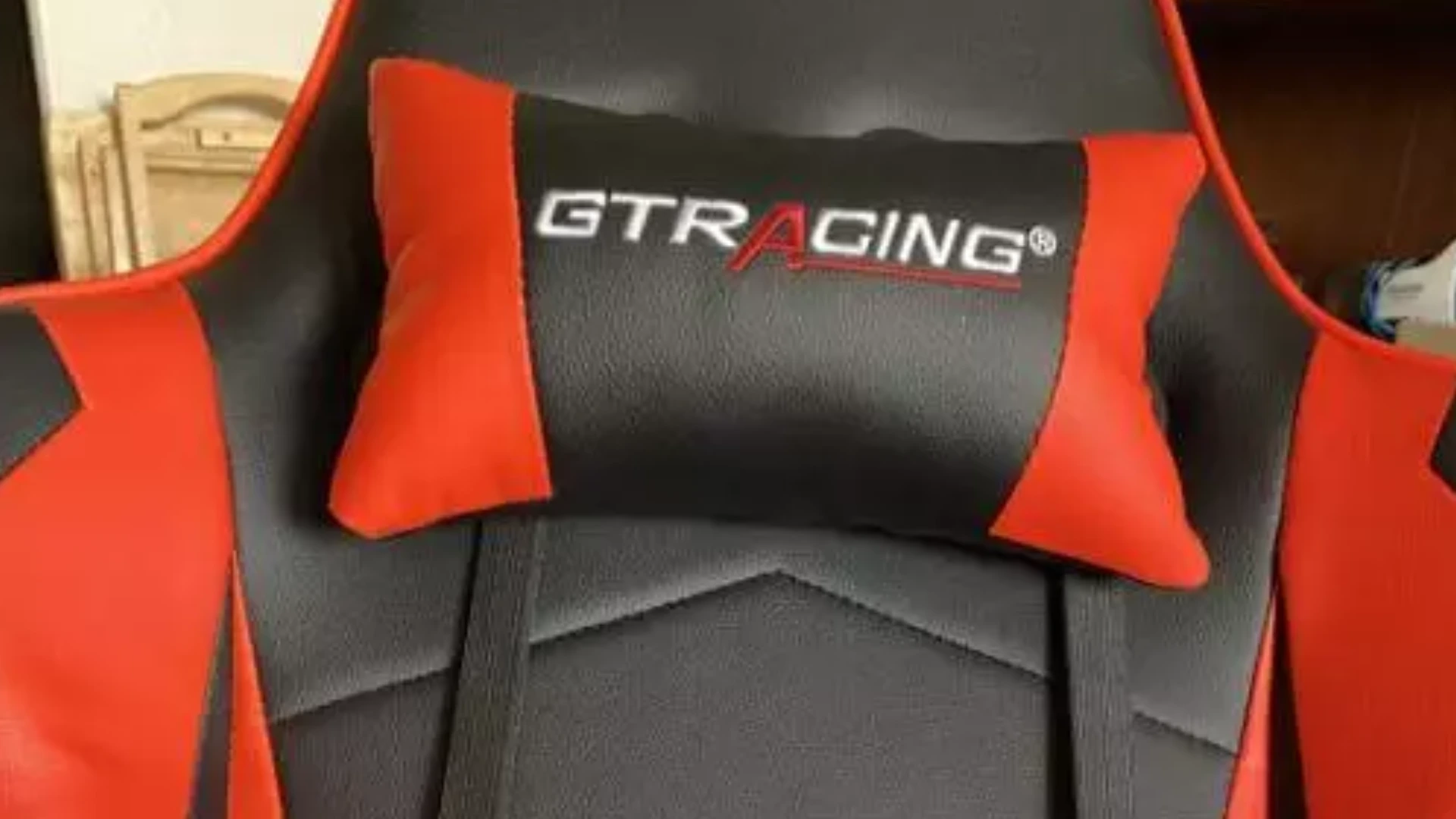 The backrest contains the lumbar support in the lumbar region and a removable and adjustable headrest. You can set it according to your needs. This does not matter how you sit in the chair; this backrest will make you feel you are sitting on your foam bed. Backrests provide support to your back by correcting your posture and making you sit in a proper position without stressing your muscles. This takes away all of your unnecessary pains and complaints of muscle pulling.
Armrests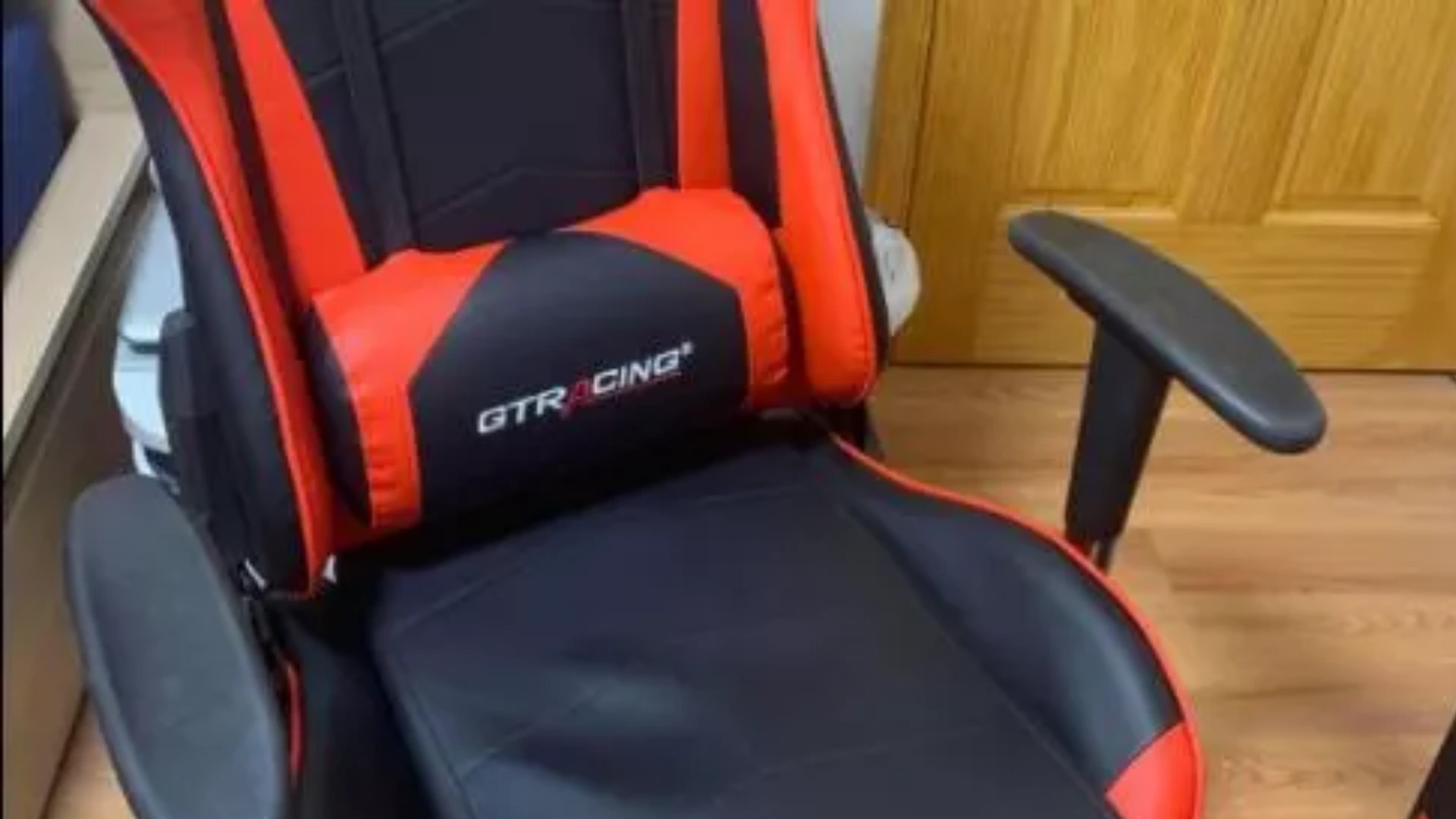 You are allowed to increase or decrease the height of the armrest according to the size of your arms. Levers are present for you to adjust the height by lowering or raising these armrests. Being a gamer, I can say that we need a wider arm position most of the time during the game so we can handle the controllers easily. This chair mainly focuses on that.
Seat's Comfortability Level
The seat is made with the highest level of comfortability in mind. The padding of the chair is highly soft and cushioned for anyone to sit and relax throughout the gaming session. Its comfortability and all the reviews regarding it are enough to make someone buy the chair.
Have a look at: Best Pink Gaming Chairs for Girls
Footrest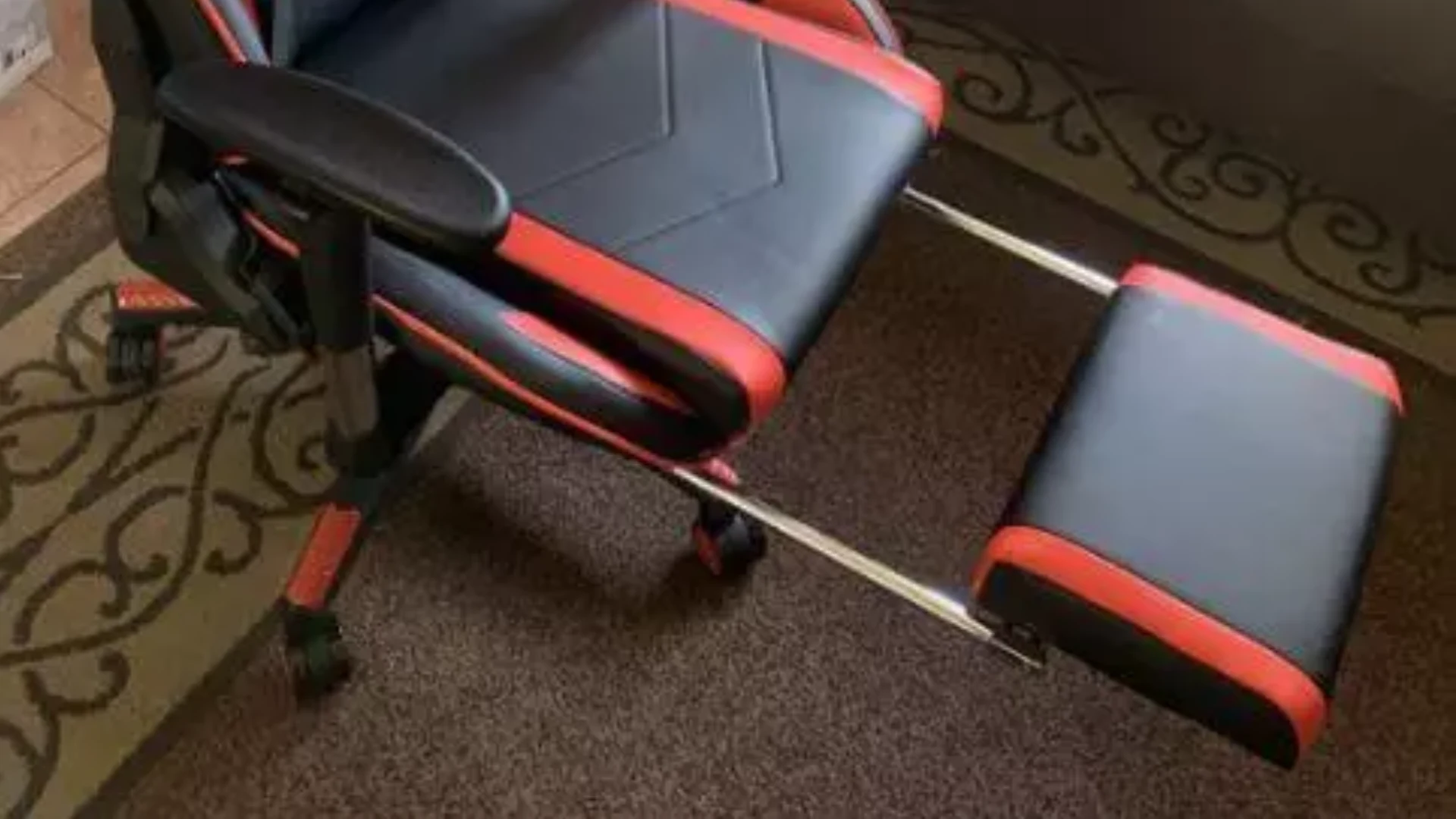 The footrest helps you in extending your legs and be comfortable as much as you want. It is also made adjustable for maximum stability. Moreover, you can adjust the height of the foot cushion and change the distance between the cushion and seat. The footrest can also be pulled out and pushed back according to your use. The footrest is responsible for comfort in your legs and relaxing your leg muscles. And this chair's footrest is ideal for this purpose.
Wheels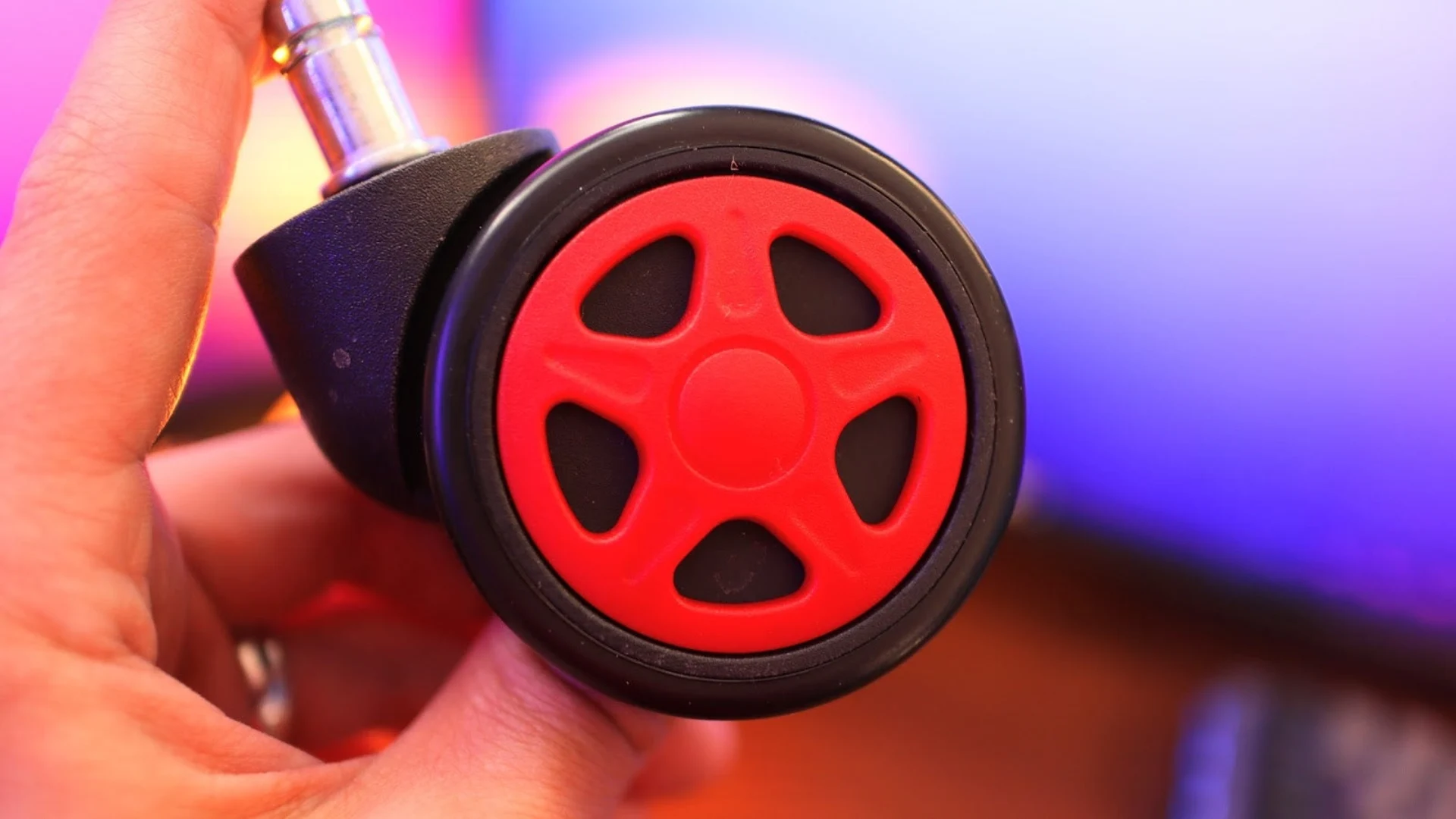 There are four wheels present in the base of GT racing gaming chairs which are made smooth enough to glide from one place to another without interrupting. These wheels do not even produce sounds that irritate you during the movement of the chair. Sporadic cases of jamming occur; otherwise, it has been reported that the wheels never got jammed and broken. These wheels rotate very smoothly without stopping.
Ergonomic Design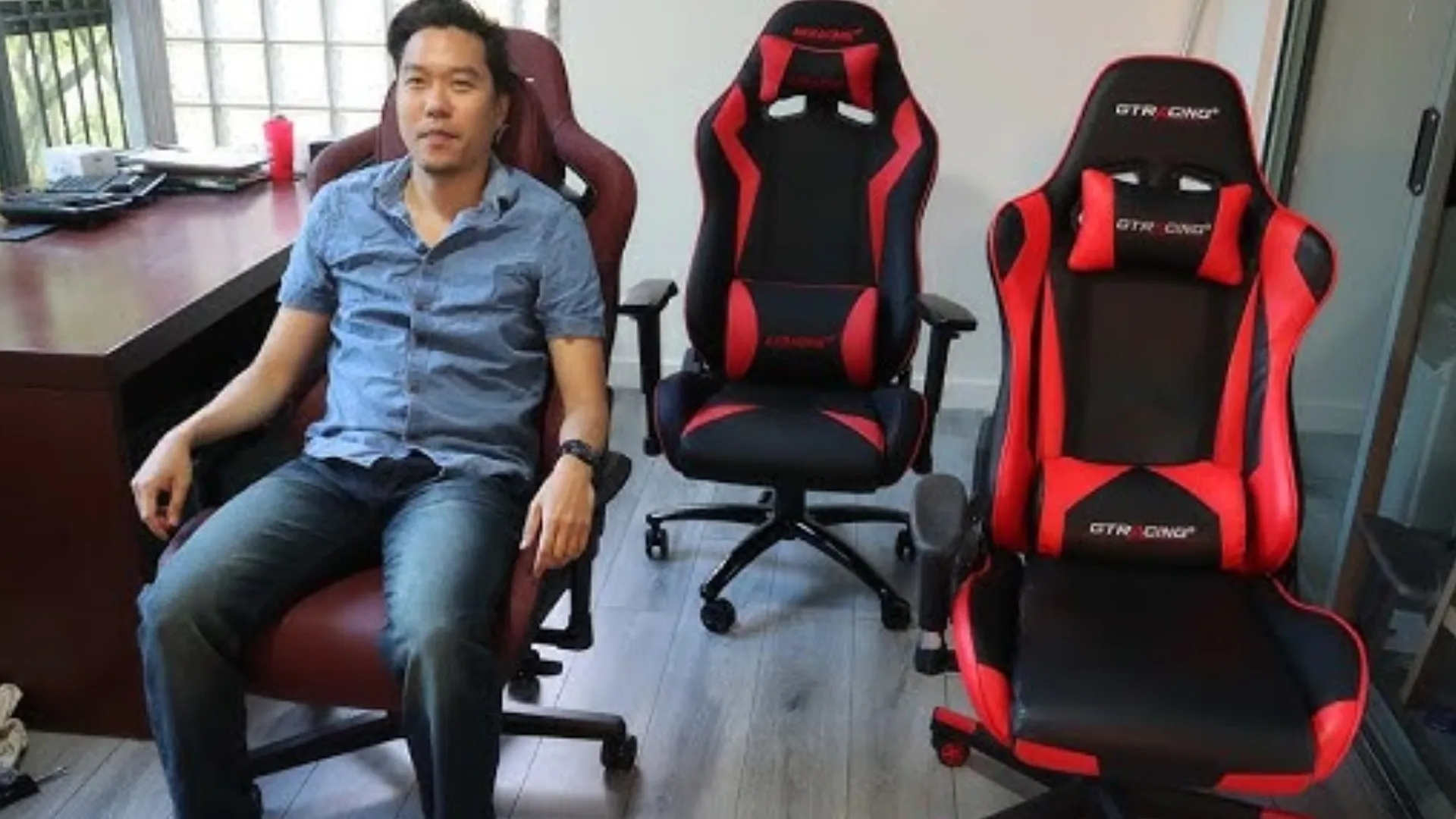 The chair is ergonomic to help you sit in a good posture. It also improves your back pain and unnecessary physical stresses in your body. The comfortability of the seating area helps in reducing the pressure on your thighs and lower back, giving you a proper posture in easy sitting. The back of the chair and the sitting area are thickly padded to provide you with a more cushioned and smooth experience of seating. Because of these characteristics, that chair is also suitable and recommended from a health point of view.
Affordability
With all of the features mentioned above, you must be thinking about how much the chair's cost is. Just don't worry and take a deep breath, as I will let you know that the chair is highly affordable and is not constructed to be very expensive and out of reach. You can get the chair at an affordable price. Moreover, with this price, such features can be said as a bonus.
General Overview
The GT racing gaming chair is an ideal gaming chair for programmers and is specifically made for those who sit for long hours during their giving sessions. It is multifunctional, and you can use this chair even for office purposes. The seat is made comfortable for you to sit and relax. I will definitely recommend you to buy this chair to experience the professional environment of gaming as a gamer.
Moreover, there are armrests that are adjustable according to your height, and a backrest is present, which you can recline upto 170 degrees. The base of the chair is made super strong to handle up to 250 lbs of weight. Similarly, the look of the chair is also very admirable and appealing for many of the users to make the gaming area look more professional and sporty
Assembling Of The Chair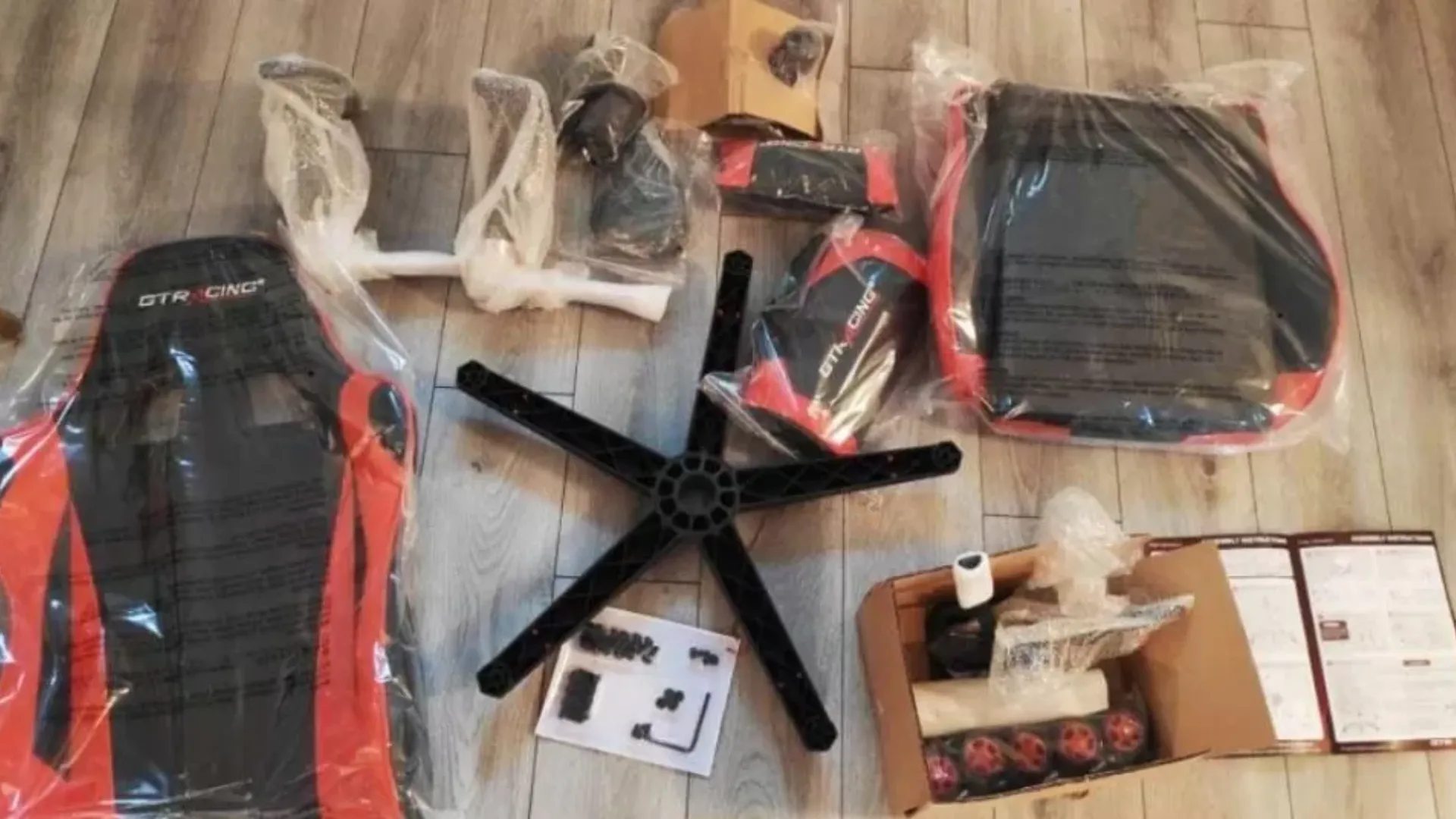 Joining the parts of the chair when it comes does not take more than 40 minutes. I personally have experienced the assembling of GT Racing Gaming Chair because the overall weight is only 50 Lbs. Then it's evident that the small parts which require assembling are also lighter in weight. It helped me in managing and gathering independently without taking the help of any other person. Simply read instructions and easy-to-do steps, follow the simple points and you will assemble your chair within 35 to 40 minutes.
We would also recommend you to check: Respawn RSP 110 Review
---
FAQs
Can you sleep on a gaming chair?
Yes, you can sleep on a gaming chair. Make sure to sleep on a chair for a shorter period of time and not on a daily basis. You can take breaks during the games and can take shorter naps on your gaming chair to relax your whole body.
Is GT Racing Gaming Chair good for the back?
Budgeting racing gaming chairs are suitable for the back and can improve your back health. It takes away all of your back pain and gives you comfort by adjusting the tilting angles up to 170 degrees. Similarly, it helps in correcting your posters which indirectly is suitable for your back.
Are GT racing gaming chairs any good?
Yes, these chairs are ideal for gaming purposes. They offer you a comfortable and relaxed environment throughout long sessions of gaming. This GT Racing Gaming Chairs not only looks good but also provides us all the necessary features that should be present in our gaming chairs.
How long do GT racing gaming chairs last?
If we go with the reviews, then we get to know that, on average, it lasts for 3 to 5 years. At the same time, the construction says that they will last longer than five years. However, the durability of the chair depends upon your usage.
Are gaming chairs uncomfortable at first?
If you already have bad posture and your muscles are tight, then you may feel uncomfortably during the initial phase of sitting. This ergonomic feature of the chair makes you sit in a good posture, and because your posture was terrible, it would be uncomfortable for you. But keep in mind that it only happens for 2 to 3 days and you will be highly relaxed after this period.
Are gaming chairs more comfortable for sitting?
Yes, definitely they are more comfortable than regular chairs. There is a presence of a thick padded question seat and padded backrest to make you experience super relaxing sitting. These and many other comfortability features are not present in standard chairs.
Conclusion
These GT racing gaming chairs are the best and ideal chairs for gamers. Many Pro gamers recommended this chair for gaming purposes. These chairs are positively reviewed by many of the users and are selected by professionals. These are the multipurpose chairs you can use for gaming purposes and also for online streaming. They look not only pleasing but also contain efficient features for you to improve your gaming experience.
Backrests, Armrests, and headrests make the chair complete in terms of comfortability. These features are adjustable to different levels, so you can get the highest convenient poster while sitting. Many parts of the chair, including height, adjust, make it suitable for anyone with any physique and height. No matter how long you have to sit in the chair, the GT racing gaming chair would be your best companion throughout your game. Go with the selection of the chair without any second thought.

Hi, I'm Françoise and I am a gaming freak. I have multiple gaming machines and spend almost 10-12 hours playing different online games. I got my first gaming PC on my 15th birthday and since then I have used multiple gaming chairs to enjoy the maximum possible comfort.
Unfortunately, I suffered a lot with low quality chairs and that is where I decided to jot down my expertise to facilitate millions of gamers around the world. So I collaborated with Mr. Danny Williams and Solomon Wilson MD. and joined their team on ComfySittings.