Is your office chair not according to your size or smaller? Or the office chair doesn't suit the needs you particularly require for your office work? Do you feel pain in your back and shoulders after working for a few hours in the office?
Well, if you are looking for answers to these questions, you have come to the right spot because, in this article, I will tell you how to make the office chair higher so that you could be comfortable and in good posture. Proper adjustment of the chair is essential for doing work. Otherwise, you will be sitting awkwardly while doing your work.
Ensure that your seat is at the right height before doing work because it is crucial for healthy posture and pain-free neck and back. If the seat is too high, you will learn over the desk while working in which you will not be comfortable, and if your seat is low, your feet will be uncomfortable; hence you won't be able to pay proper attention to your work.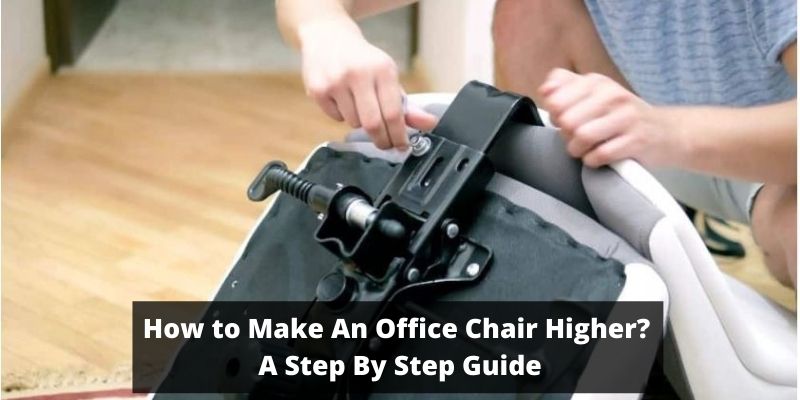 How To Make An Office Chair Higher
Raising the Chair
It is the easiest way to adjust your chair, and you have to look for a handle control feature below the seat. This seat handle will help in adjusting the seat height. In some chairs, there is a knob feature that is used in which you have to rotate the knob for moving it up and down. In case of a lever, if you don't know which one to move, read a manual instruction.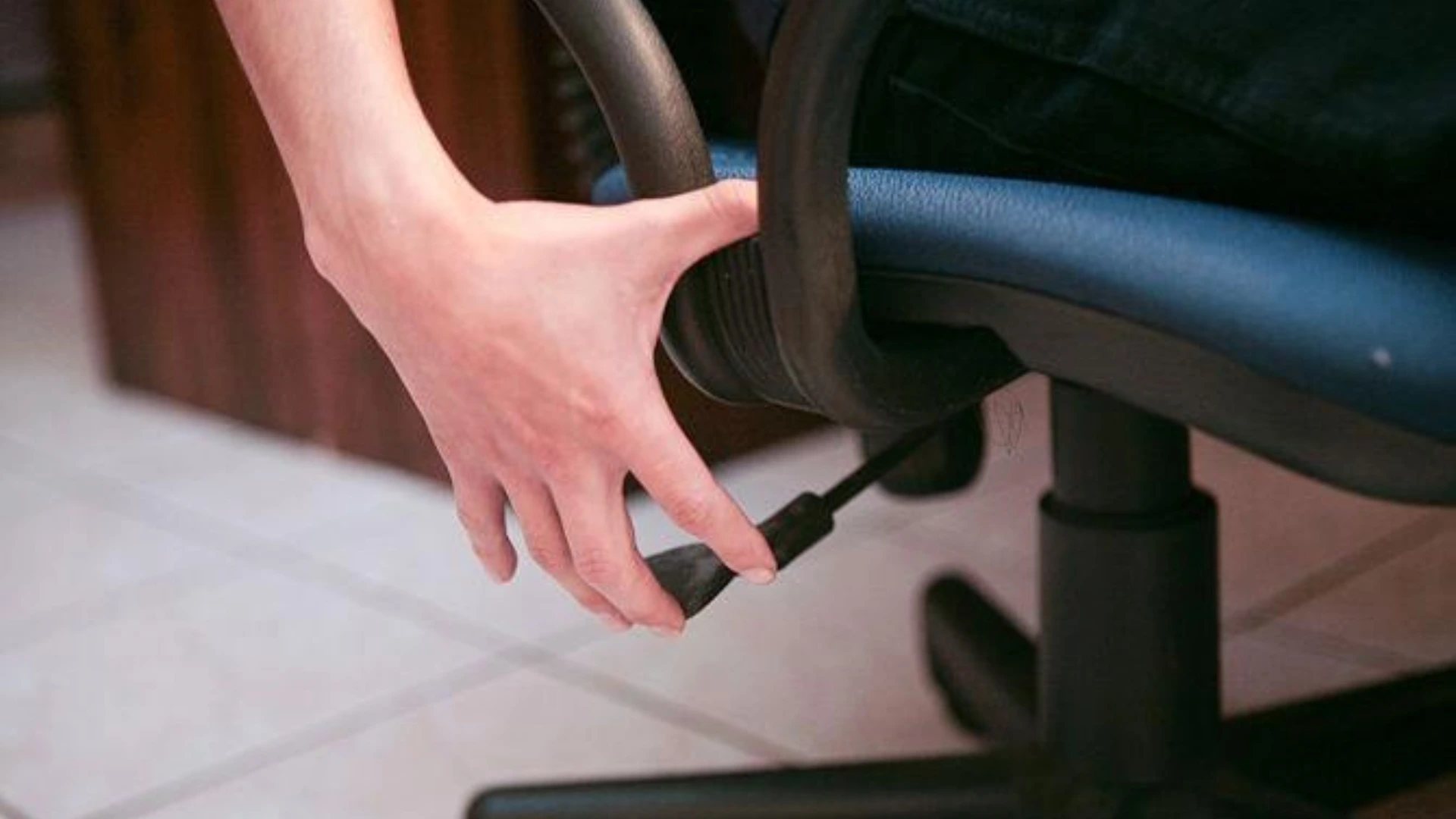 Once you have pushed the lever, the chair will start moving gently; make sure to raise and lower the lever repeatedly as it will help in the proper functioning of the seat, and do this until you come to the spot you are actually comfortable with. Once you are done with the height, move the lever back to the original position. You can also adjust the chair's height by standing in front of it and raising it to the knee cap level. Now sit on the seat and check if you are comfortable with the height. Most probably, you would be.
Before we proceed, Read: How To Fix A Sinking Office Chair
Use a Cushion
Adding a cushion to your seat will make your seat high and increase your comfort level. This cushion can be anything, and it can be a simple chair pad or beautifully designed pillow.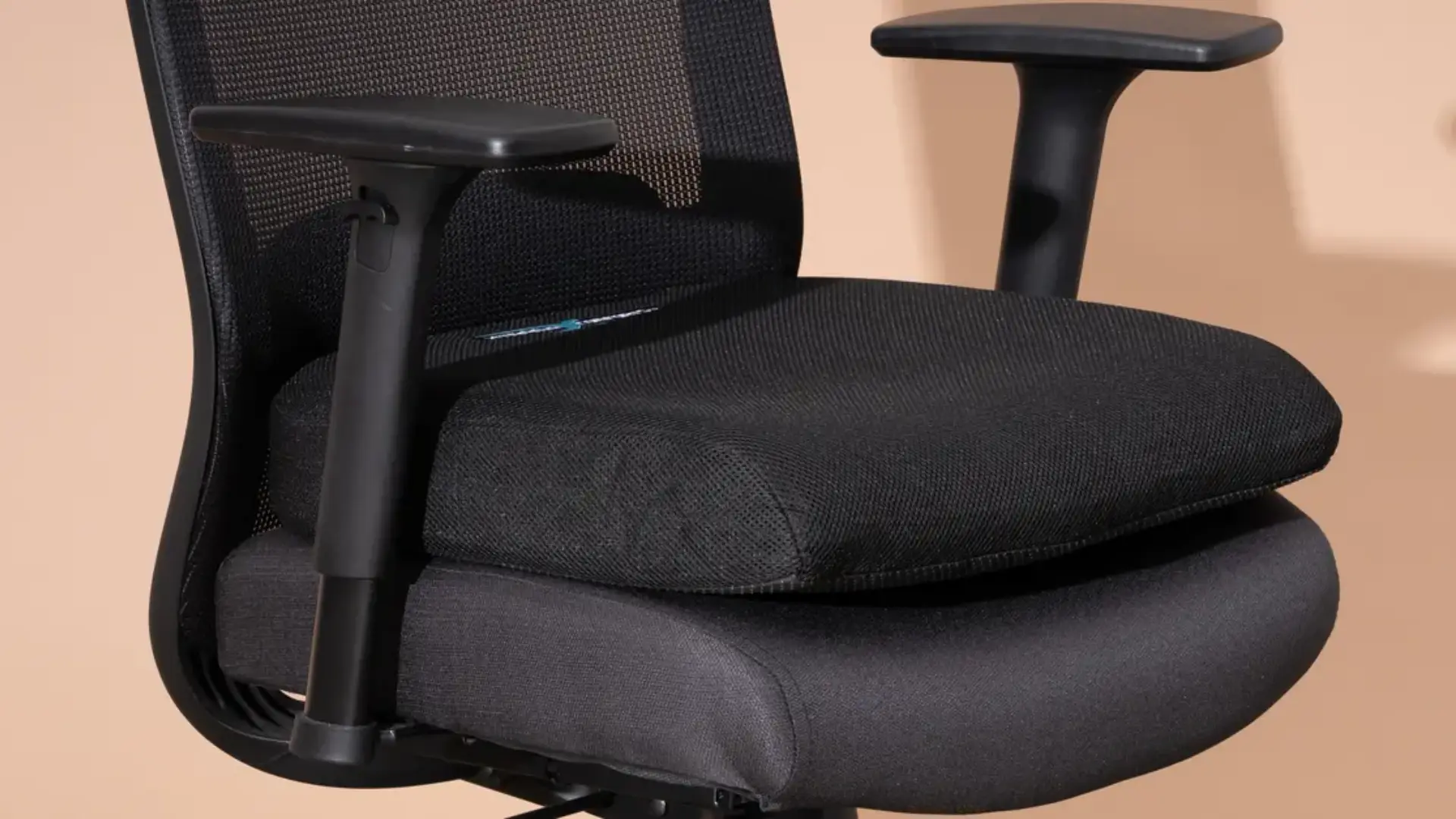 These office chair cushions are easily available in various online stores. They provide you comfort by managing the posture that will provide you relief from backache, and you will be able to work very pleasantly during your working hours.
Height Extension Kits
Height extension kits are an easy solution for increasing the height as well. These kits are commonly available online and are also available in hardware stores. From adding the height, you have to add the extension in your office chair. These are available in various designs, and you can choose with which you are more comfortable. I would recommend an extension that has feet resting on it and will give you support and help rest your legs on it.
For installing this kit onto your office chair, you will require some basic tools like a screwdriver, rubber mallet, and wrench. A set of instructions is given with every height extension, and you have to follow the same steps for the right installation.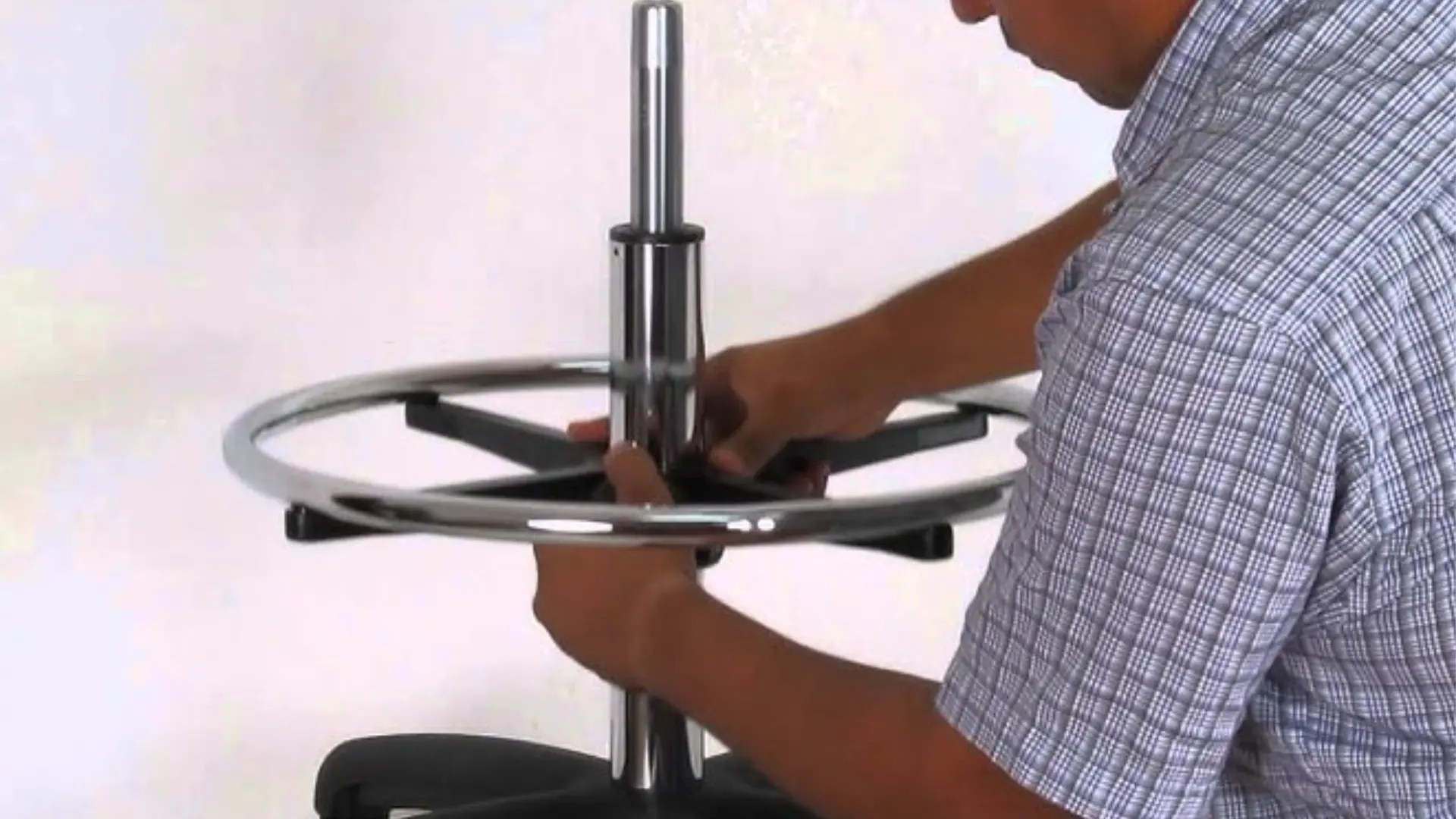 The main set includes the removal of the wheelbase from the lower side of the chair, and you can do it by removing some pins present on the base of the chair and gently hitting it with a rubber mallet, making sure not to hit too tight or it will cause the damage. Once the wheelbase is removed from the lower side of the piston under the chair, insert the extension and place the wheelbase back as it was before. Carefully close all bolts, and that's it! It's all done.
You may also be interested to read about How to Fix an Office Chair that Won't Stay Up?
Replacing the Wheels
Another one of the easiest ways to make your office chair higher is by replacing the older wheels with new ones. Wheels are usually available in hardware stores and also available online as well. Putting on wheels that are higher than the normal wheels will increase your chair's height and help in the easy rolling movement of the chair.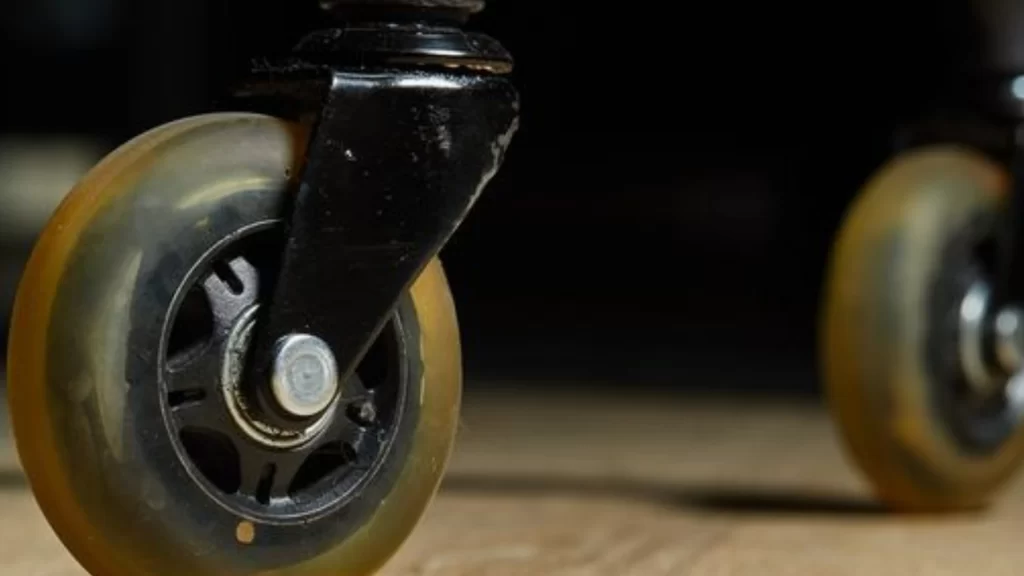 Casters with bigger wheels than the standard ones will move smoothly in the office and remove dirt getting entered or stuck on them due to their continuous movements. Replacing the wheels from the chair is an effortless task to do. You have to secure the chair and remove the metal pin holding the wheel. Please insert the new wheel and fix it tight by putting the metal pin back in it. Make sure all the wheels are done well so that they don't come off easily.
Replace Chair's Gas Lift Cylinder
To get the best height for your office chair, you should check if it has a gas lift cylinder with more than 5 inches of travel/stroke. If this is not enough to give you the right height, consider getting one that goes as high as 8 inches.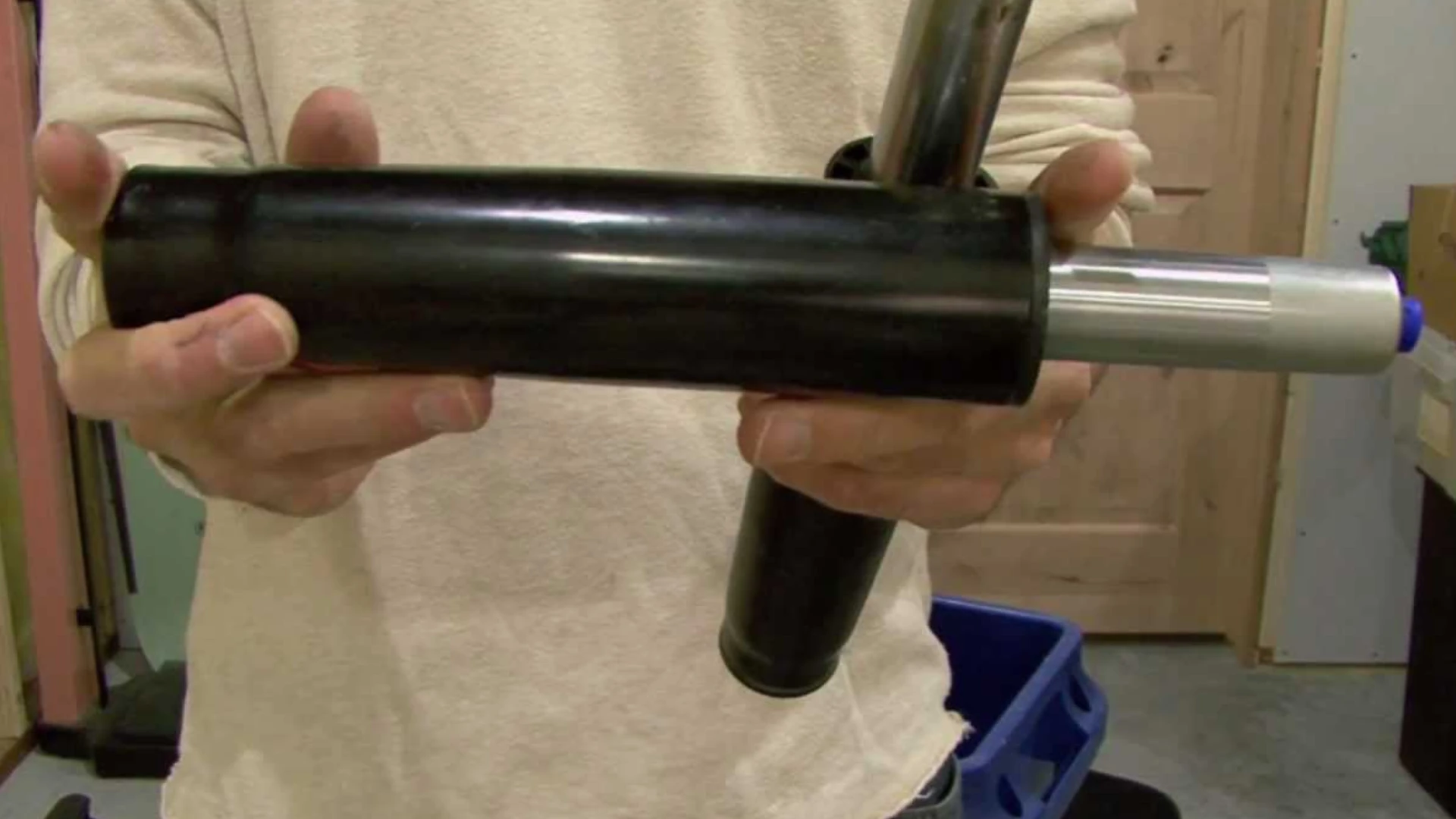 Placing Wooden Pieces
You can raise the chair's height by placing wooden pieces between the seat and its lower body. All you need to do is drill a hole 2×2 in the wooden pieces so that screws can pass through it. Wooden pieces are prepared as per the requirement of the chair. Raise the seat and place those pieces in between the seat and lower part of the chair.
If you are a game lover, then you must want to know Gaming Chair Vs Office chair – Which One Is Better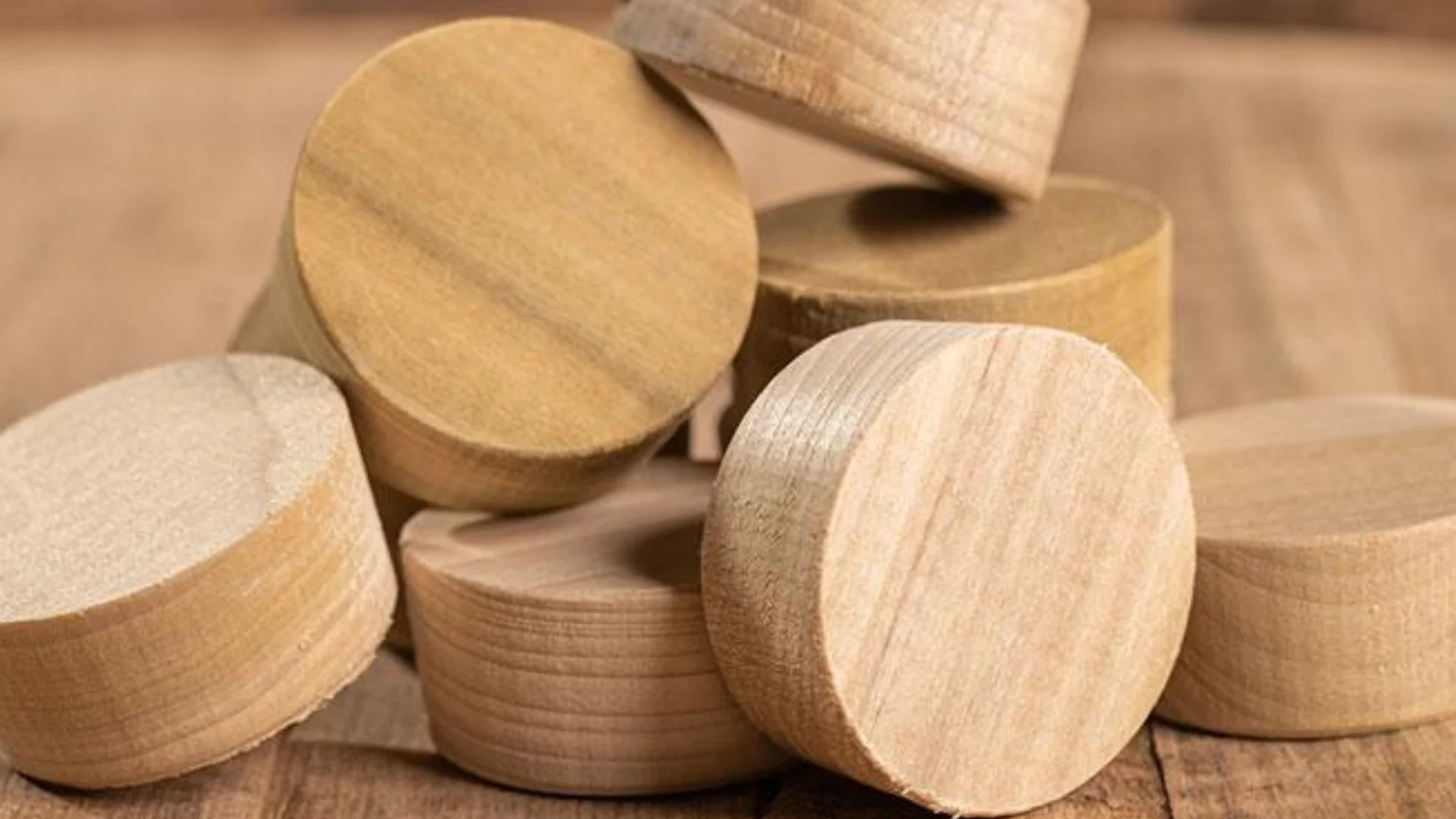 Place the nuts and bolts and make sure to secure them and then place the seat back on the top. You will see an instant rise in the height of the chair. You can adjust the height according to your own choice. But too much length will be an issue.
Threaded Posts for Old Chairs
If your office has old-style chairs without rolling wheels at the bottom, you can make the height adjustments in such chairs with the help of threaded posts. For this, you have to clean the chair initially and remove the dirt. Cleaning the chair is also an important step for this chair. Make sure you oil it well by putting it upside down after lubrication, taking any rag, and cleaning the excess oil off the chair as it will avoid slippage.
Secure the chair by putting one of your feet on it so that it cannot move right or left when you are working on it. After this, handle the chair well, move it clockwise and in an anticlockwise direction, and look for the raise. Usually, the chair will raise in an anticlockwise direction. Repeat the process until your desired height is achieved in which you will be able to work comfortably.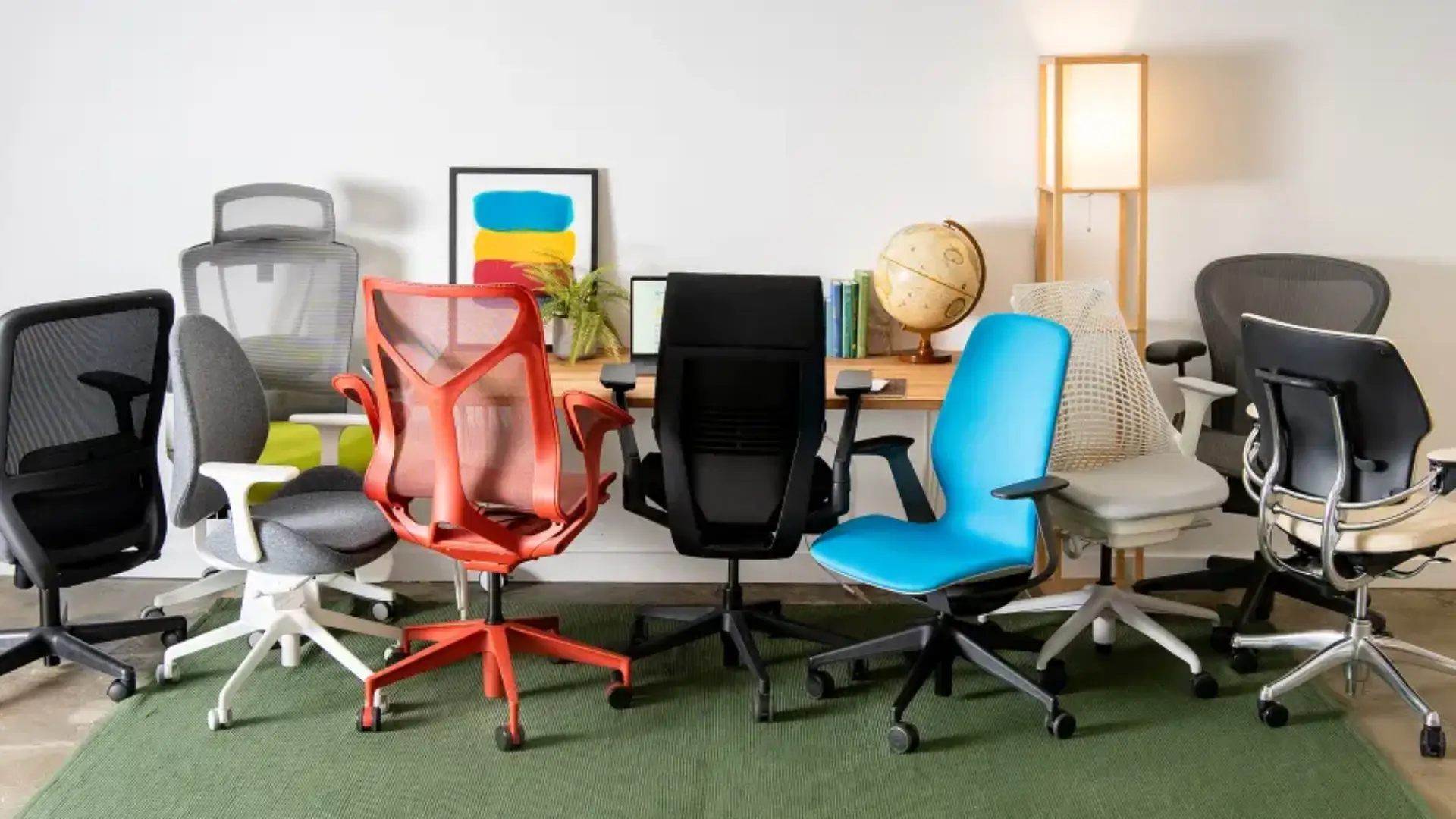 You can now easily continue raising the chair by spinning it; after the desired height is attained, turn over the chair and sit on it. Look, it is either comfortable and on your desired sweet spot where you want to work or not. If yes, then it is good to go, and if not, you can give it a few additional spins as well. The chair will rise for ¼ inch with each spin.
Adjusting the chair will provide you a better experience while working at your office, and you will feel relief from posture issues.
Add A Platform Below Your Chair
If you don't want to mess with the mechanics of your office chair, simply add a platform below it. This can be either wood or another flat item that is solid and stable enough not to slide around on carpeting or floorboards. You'll also need to lock your wheels so it doesn't roll off this makeshift seat extension!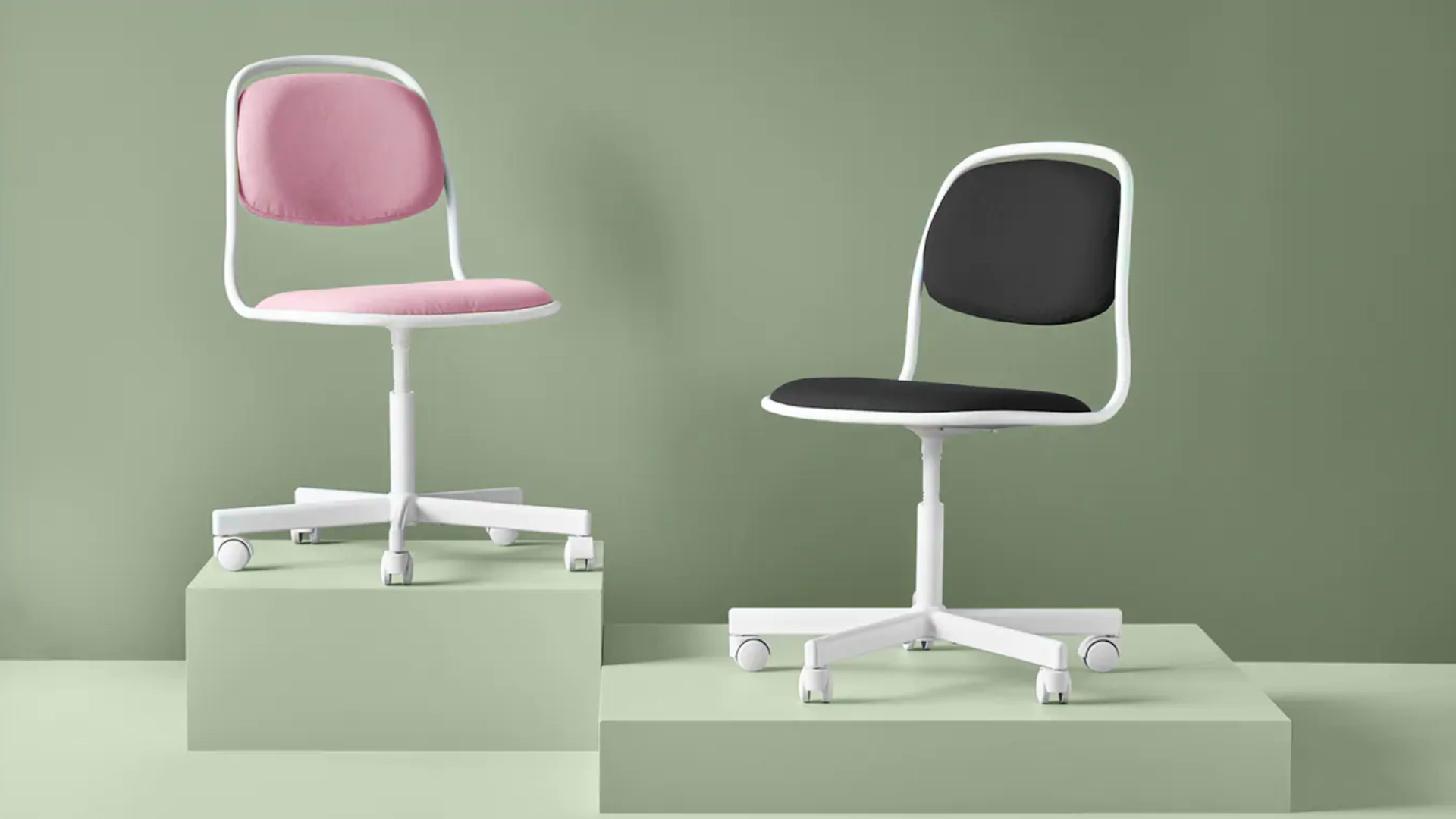 Additional tips
Here are some additional tips which will help you during your office work with your chair,
Get the footrest if your chair is too high and your feet get tired.
Change your sitting position so that you don't get tired after every half an hour at least.
Make sure your armrests are at the right spot and are at just the level with the desk. They will be helpful and make you feel at ease while working.
Make sure your feet are flat on the floor while sitting, as it is your chair's best height and position.
Lean back once in a while and do some stretchings to freshen you up while sitting on the chair.
Keep your spine straight while working, or it will get sore after working for a few hours.
Also Check What Does the Knob Under My Chair Do
Conclusion
The posture and the right height of the office working chair are essential as they will make you feel comfortable, and you will be able to do your given tasks within time without getting lower back pain or shoulder pain due to a wrong sitting posture. If you were looking for methods to make your office chair higher and cozier, and comfortable to work on, I am glad that you came across this article because, in this article, I have provided you multiple methods for increasing the height of your chair, which will be helpful to you. I hope you will learn how to fix the height of your chair now and will enjoy working as well!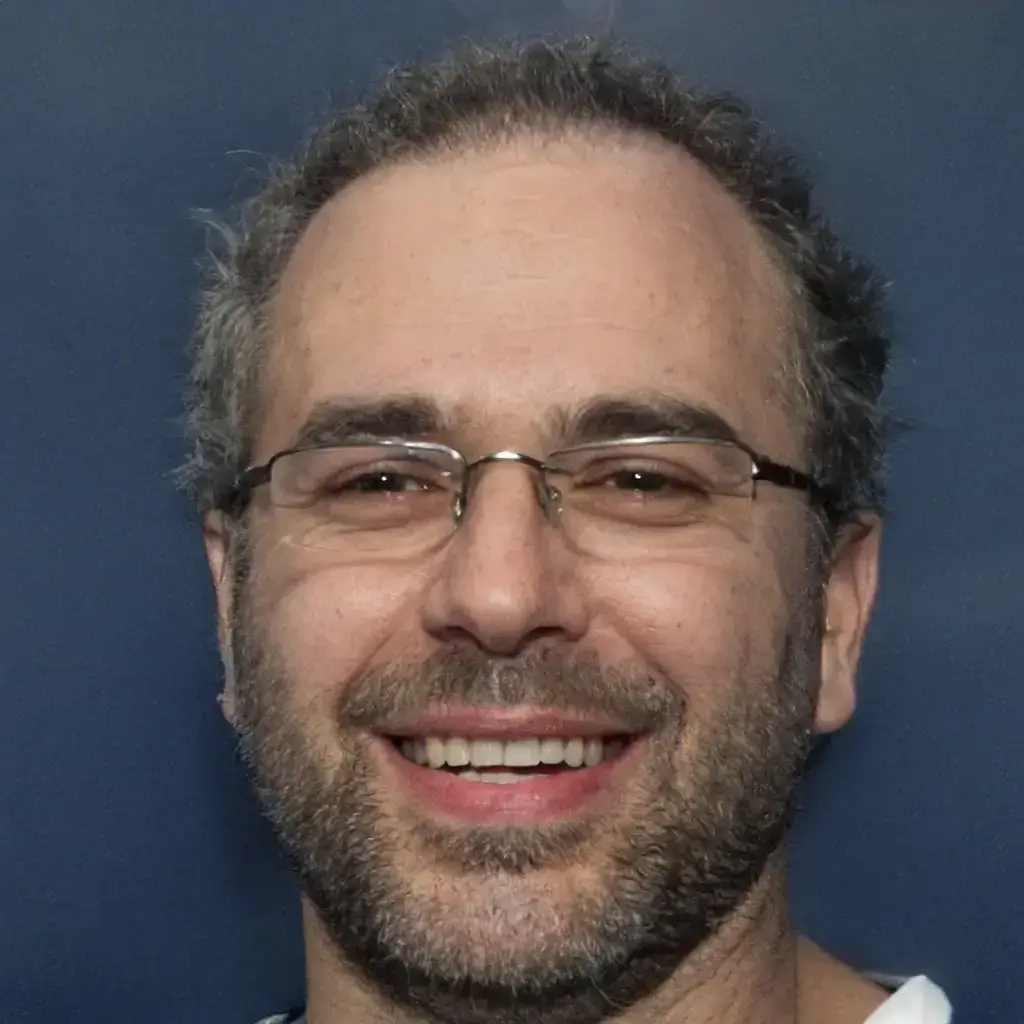 Hi, This is Danny Williams. Worked as an HR in multiple well renowned companies. Currently, I am working as an HR Consultant for multiple multinational companies and startups in USA. Serving as an HR built my expertise in managing staff, resolving their issues and fulfilling their demands. One of the common employees demand includes comfortable sitting which helped me built my expertise in office furniture!