The streaming persona and aura of the online gamer and streamer Dr. Disrespect is something that you cannot ignore as a gaming enthusiast. We see younger players and professional gamers admiring Dr. Disrespect for his excellence and competence in the streaming arena. Perhaps, you must be loving him for the inborn confidence he has like other fans do. The date of birth of Dr. Disrespect is March 10th, 1982, and his real name is Guy Beahm IV. He is famous as an online streamer, but he was a basketball player who played in the NCA Division II in Pomona.
After that, we saw him posting different videos where he was found playing Call of Duty: Modern Warfare 2. Since then, Dr. Disrespect has become invincible in the world of streaming. However, you might be wondering what chair does Dr. Disrespect use? For sure, your question is valid because a good chair can lead to a good game and ultimately good health. Well, to answer all your confusions regarding Dr. Disrespect and his gaming chair, we are here with this exclusive blog post on your gaming guru. So without any delays, let's get started!
What Chair Does Dr. Disrespect Use?
SIDIZ T80 Ergonomic Home Office Chair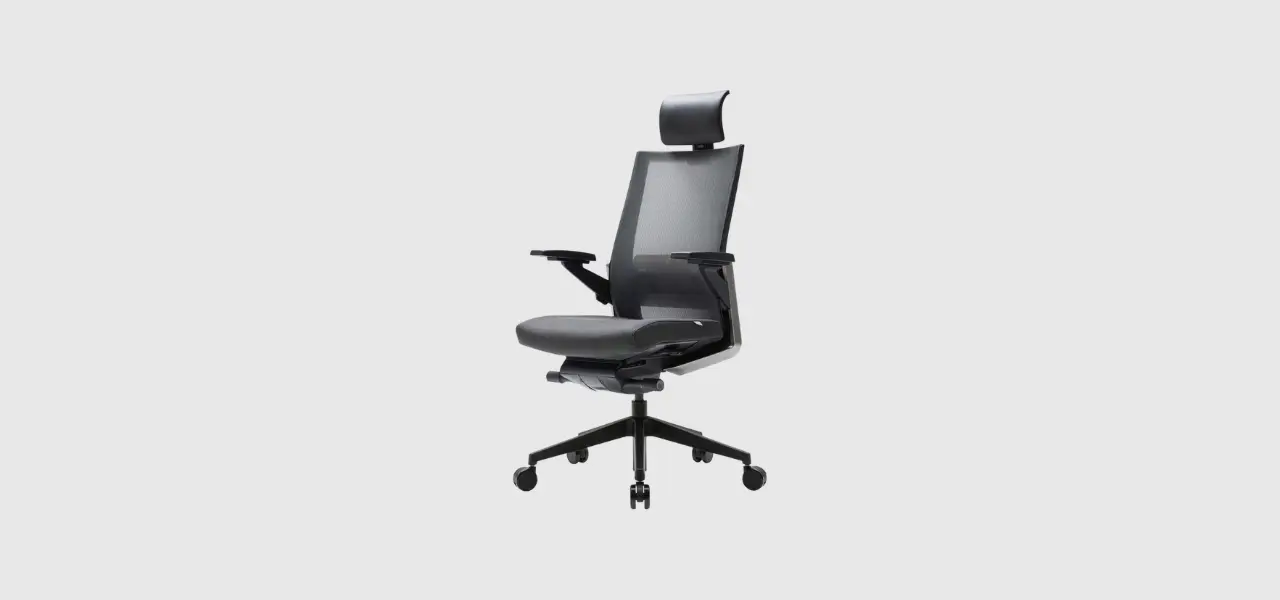 Specifications:
IMPRESSIVE PIECE DESIGN
T80'S UNIQUE ENGINE
ULTIMATE SYNC
EASILY CUSTOMIZABLE
EXCEPTIONAL BUILD QUALITY
30-DAYS TRIAL AND 3 YEARS WARRANTY
There are chances that you want to play online gaming sessions as Dr. Disrepct does in his chair. Dr. Disrespect is very meticulous about his chair, which he uses for online streaming. Until now, Dr. Disrespect used gaming chairs from the Maxnomic XL Series line.
While the latest chair that he is using is SIDIZ T80 Ergonomic Gaming & Office Chair. SIDIZ has remained the top choice of many legendary streamers, and thus you can understand the high-end construction and quality of this chair. Let us share some of the fantastic features of Dr. Disrespect's SIDIZ T80 chair with you!
Dr. Disrespect Gaming Chair Features And Benefits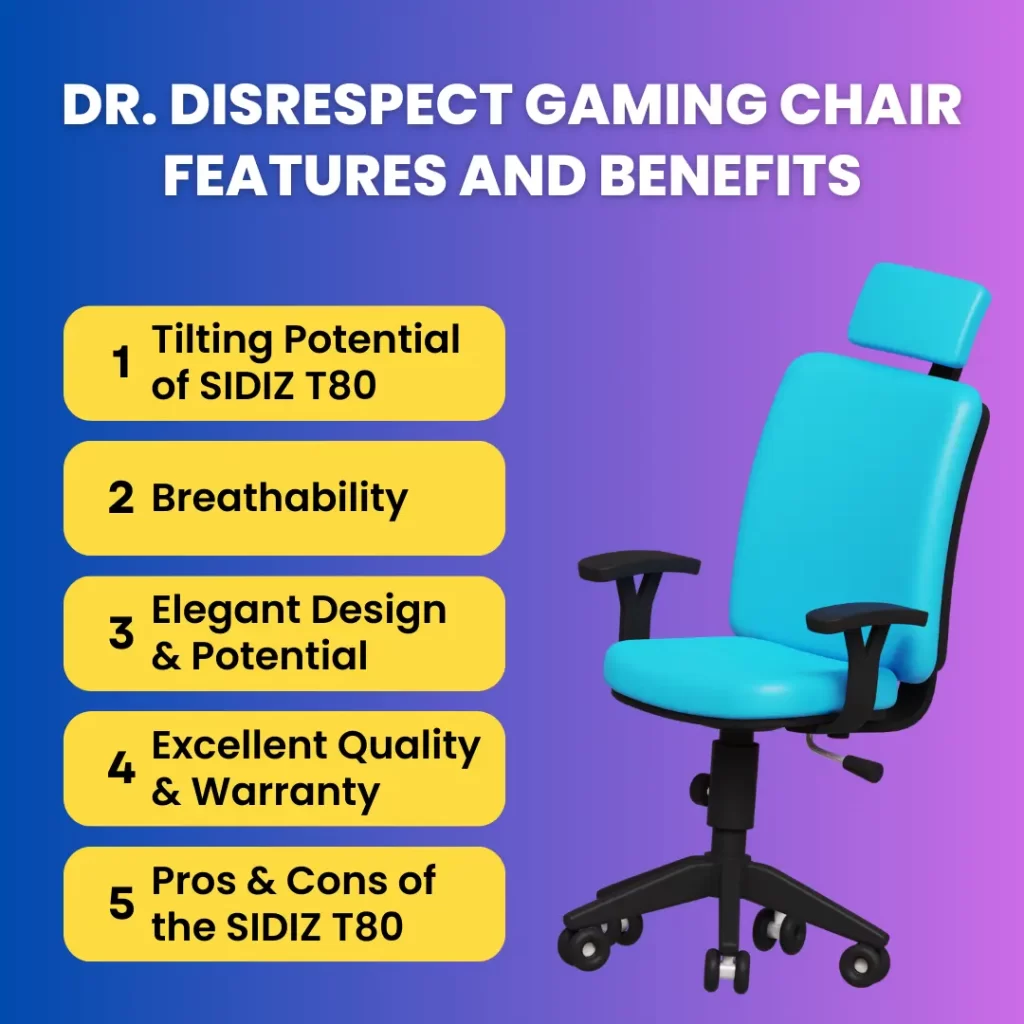 Tilting Potential of SIDIZ T80
SIDIZ T80 is a lightweight and compact chair with a 49 pounds weight and 21.9 x 28.9 x 51.9 inches. This masterpiece chair results from the six years of research by competent engineers in the SIDIZ center. Perhaps that is the reason Dr. Disrespect went on using this chair. Another best feature of this chair is that it comes with a patented mechanism called the Ultimate Sync tilting mechanism. This mechanism is responsible for the optimization of Dr. Disrespect's chair.
Also, you will feel at absolute ease if you want to move into it. This chair is also famous for its advancement in having an angle locker. You will be efficiently doing this synchronization by using the multi-step limiter. As a result, you will be gaining maximum tilting suitable with your gaming postures. Now you understand why Dr. Disrespect is streaming zealously and also tilting smoothly in his SIDIZ T80?
Breathability
Nowadays, it's no surprise that many people are looking for ways to improve their health. One way of doing so is by getting a chair with breathability features like those on the T80 gaming chair. The mesh backing allows air flow all day so you don't have to sweat small stuff and can enjoy sitting in comfort without worrying about overheating or uncomfortable pressure points.
Elegant Design & Customization Potential
You might be so much invested in Dr. Disrecpect's aura that you may want to mimic his style and actions closely. This is easy to do if you too purchase the chair that he uses. Some other best features associated with the SIDIZ T80 are its graceful design and also ease of customization. The manufacturers of this chair have used the authentic German-style adopted from ITO Design Studio and merged it with the SIDIZ's signature technology. Perhaps, Dr. Disrespect will love this chair for the freedom of personalization that it offers.
You won't believe this chair allows you to make adjustments for the tilting feature, seat depth, armrest, and headrest at your convenience. Thanks to the manufacturers of this chair for intelligent design in which they have done the placement of the tilting tension lever on the chair's right side. With this design, accessibility is more manageable and practical.
Excellent Quality & Warranty
The last features that we must not forget to tell are the premium quality and support. Well, we must be grateful to the SIDIZ manufacturers for preparing it with high-end materials. That is the reason this is one of the most durable gaming chairs available in the market. The durability is one of the substantial factors expressing the entrance of the SIDIZ T80 in Dr. Disrespect's gaming room.
Check Also Best Pink Gaming Chair
You may comprehend the best quality of this chair from the three years warranty period that the manufacturers are offering you. Not just this, you will also be getting a 30 day free trial period from the SIDIZ manufacturers. We are sure this chair will be impressing you with its best performance.
Pros & Cons of the SIDIZ T80
To be honest with you, we must inform you about the factors that we loved in this chair, along with the feature that you need to be mindful of when purchasing this chair. The excellent factors that convinced Dr. Disrespect and other gamers to own this chair are:
Range of the adjustability options
Freedom of customization
The matchless tilt synchronization mechanism
On the other hand, we must be aware of one factor that sometimes appears when you use SIDIZ T80, and that is:
Not recommended for people beyond 200 lbs.
How Much Does Dr. Disrespect's Chair Cost?
When it comes to Dr. Disrespect's chair, you can't beat the price of this bad boy! The T80 costs only $699 and includes free shipping if purchased from amazon right now (without any protection plans).
If I were planning on adding some extra insurance for my purchase, there are 3-year or 5-years worth priced at($76$ and $109 respectively which would bring the grand total closer towards 800 dollars rather than $1000.
Also Check: What Chair Does Timthetatman Use
Alternatives to Dr. Disrespect's Chair
1. Raynor Ergohuman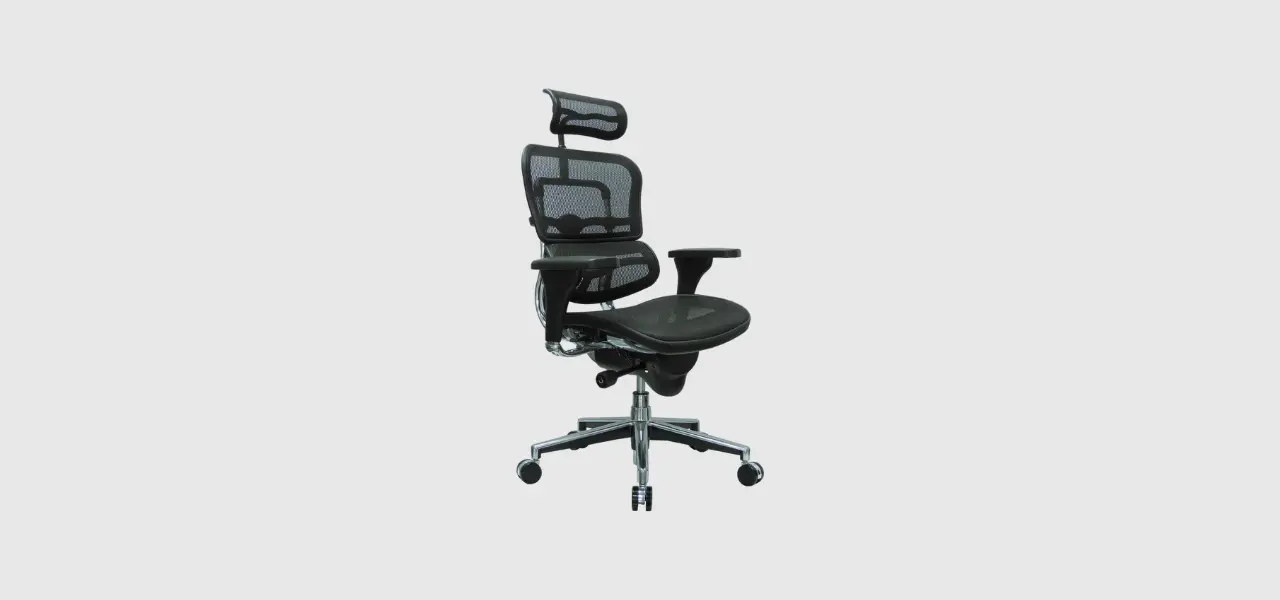 My first alternative is the Raynor Ergohuman. If you like to sit up and lean back in your chair, this one has a lot of great options for those positions. You can also lock yourself into three different angles: sitting upright with feet on ground (like an office desk); half-recline that helps some people sleep better at night; or fully laid out horizontal style for complete relaxation from head all way down below.
The chair's pneumatic cylinder can be used to raise or lower the seat, and the rest of the chair is all nylon. You can feel good about using the Ergohuman chair for streaming all your favorite games and thanks to its recyclable materials and up-to 97% recycling rate.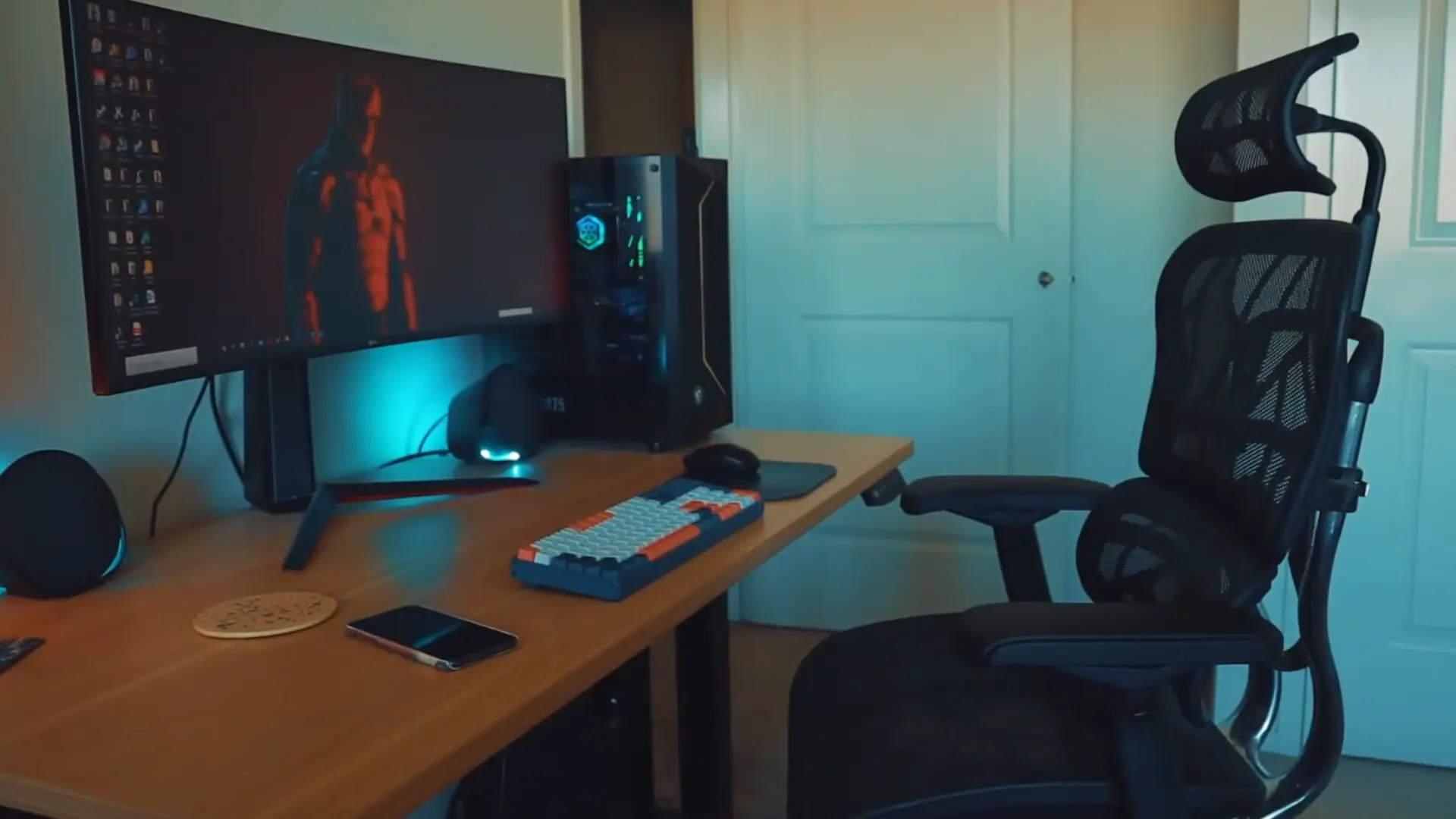 You may also be interested to read about: Best Gaming Chairs With Footrest and Massage
The Raynor Ergohuman is a chair that will suit the needs of any office. Comes in black, gray, green or copper colors with prices ranging from $699-$845 for each model.
---
2. Secretlab Titan XL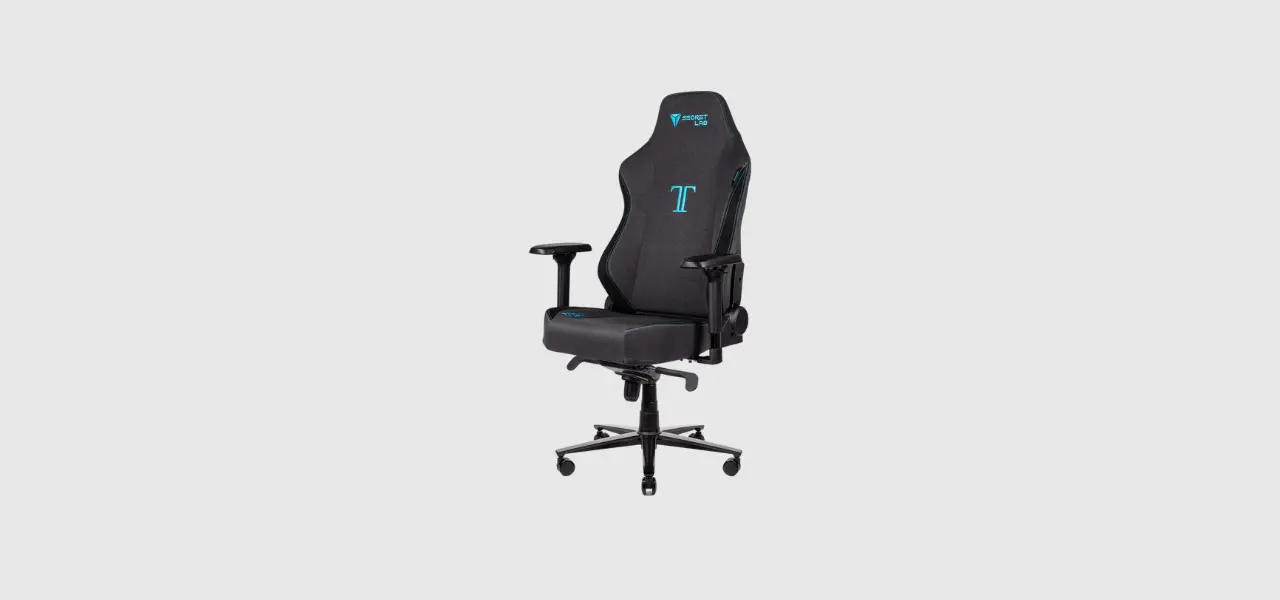 The Secretlab Titan XL chair is a great option for napping and relaxing. The long backrest makes it easy to recline, while the dip almost all of its way down can provide you with some much needed relaxation time.
You can find two memory foam pillows to make your use of this chair more comfortable, whether you're napping or gaming. The head pillow features a gel coating for keeping you cool and the other one is designed with dense foam that molds around your head, neck or body type easily.
If you want to feel like Dr. Disrespect when seated in his chair, then this layout might be perfect for your needs. The 4D metal armrests can move down and up at the touch of a button, they also pivot backwards or forwards just as easily without being stuck on one position all day long. On top of that both pads have been made from soft PU material.
A chair isn't complete without the right base. Lumbar support knobs allow you to customize your level of ergonomics and feel as comfortable in a seated position as possible. On the other hand, cold-cure patented foam mix is not just for aesthetics, it also helps relieve back pain by supporting those sore spots. The PRIME 2.0 PU leather from Secretlab will ensure durability under pressure especially when compared with regular upholstery fabrics on most chairs today that tend towards more fragile designs.
The Titan XL costs $559 with PRIME 2.0 PU leather and $579 with SoftWeave fabric.
---
3. Herman Miller Aeron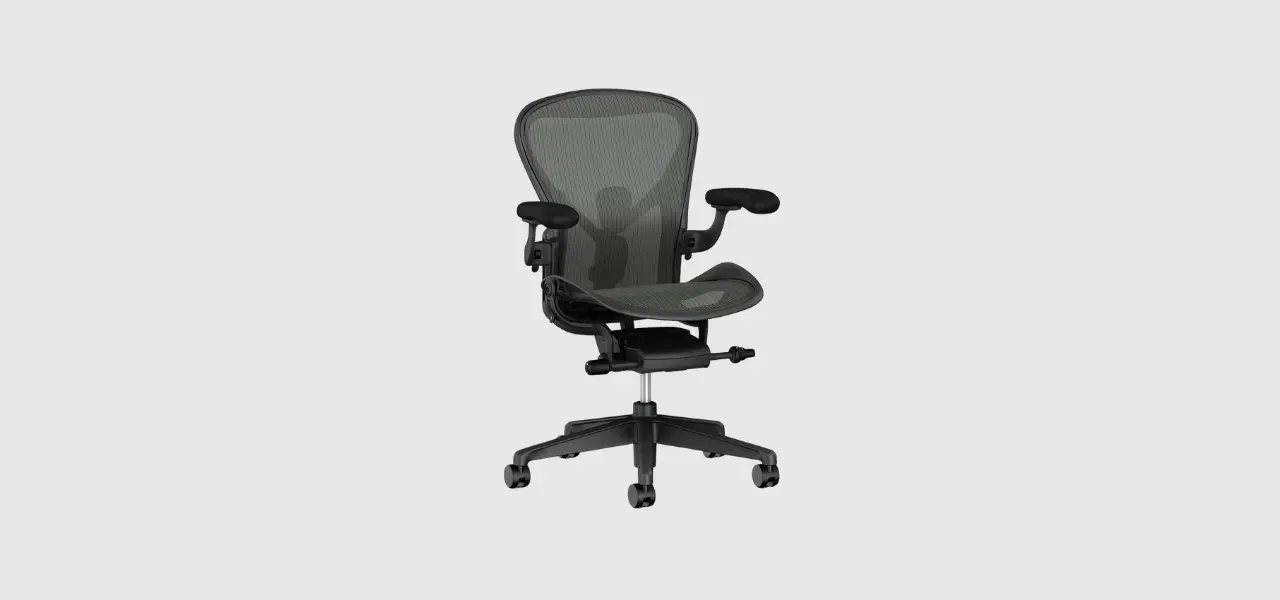 If breathable mesh and sleek design of the T80 is one reason you like it the most, I have a last chair recommendation for you that will blow it away, The Herman Miller Aeron.
The Herman Miller Aeron is not only better than its competitors but also more expensive at $1,395 retail price point compared to other seats on this list.
Are you looking for an affordable gaming chair? Have a look at my review on best gaming chairs under $300!
When you've got the money, or an extra few hundred to spend on a chair for your home office suite, you should consider getting yourself one of these. The Aeron is often considered by many people as being among if not the best office chairs available today because it combines luxury with comfort.
Up your stream game with the right equipment. These casters will keep you rolling smoothly on hard surfaces, carpet or both. The 2.5″ wide casters come equipped to handle any terrain and feature quiet roll technology for less noise.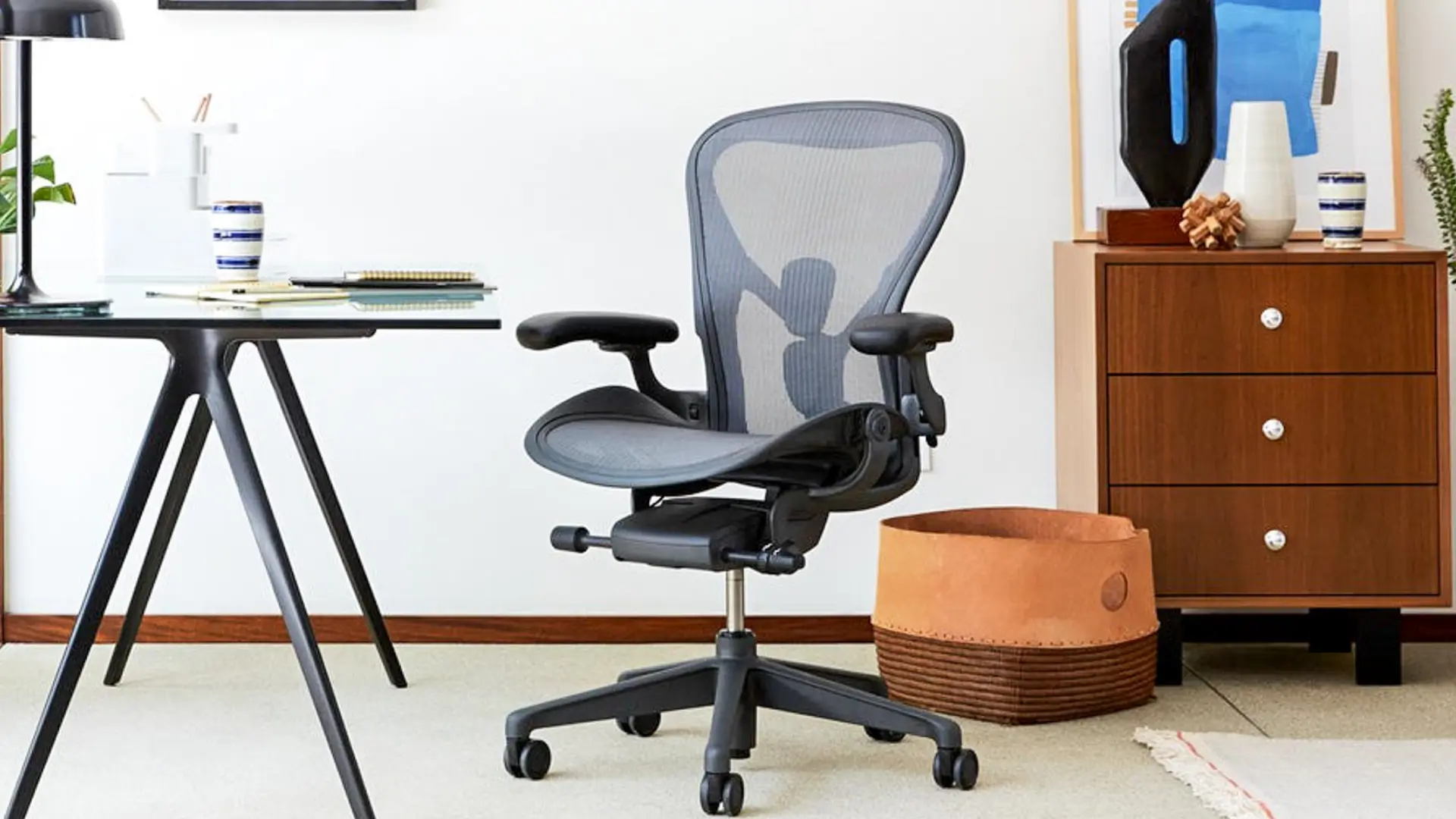 The Herman Miller Posturefit S is a classically designed office chair with polyurethane arm pads and foam for maximum comfort. It has the ability to adjust its backrest positioning, which allows you ease into an improved posture. Additionally it promotes forward bend in your pelvis while reducing slouching or hunching over at work.
The Aeron chair includes a Harmonic 2 tilt mechanism for all your movements, whether you want to lean back or sit up straight. The mesh material helps keep the user cool as they work their way through long meetings with no breaks.
---
Read: Full review Of Hermon Miller Aeron
Final Verdict (Should I Buy Dr. Disrespect's Chair?)
We hope this blog post on 'what chair does Dr. Disrespect use?' has answered all your queries and confusions. So, you will be glad to learn that Dr. Disrespect has been doing his famous worldwide streaming in his SIDIZ T80 Ergonomic Gaming & Office Chair. Also, he has recently switched to this chair from the Maxnomic XL Series line gaming chair. The features and specifications of Dr. Disrespect's SIDIZ chair that we shared with you are matchless.
This is why a famous online streamer like Dr. Disrespect has started using this fantastic chair. Now that you have learned about Dr. Disrespect's chair, you might be thinking of grabbing this fantastic chair and increase the beauty of your gaming zone. Well, to be honest with you, we also strongly suggest you go for this chair. The reason is that we have been using this chair since 2019 when it was released.
Up till now, it has given consistently excellent results, and we are not thinking to change it. A fantastic array of features will be giving you an exclusively uplifted gaming experience. Also, the ergonomic design will be supporting your neck, back, and arms in a good position by imparting healthy posture. So, Dr. Disrespect's chair is worth considering for your next gaming venture! Go for it!

I'm a furniture and interior enthusiast, I have done Bachelor Degree in Interior Design from Istituto Europeo di Design Barcelona back in 2019, I write about recliners, chairs and all kind of furniture equipment to help ComfySittings readers have the best ones out of the market.